消息
Zimbabwe's president tells supporters they will go to heaven if they vote for his party this month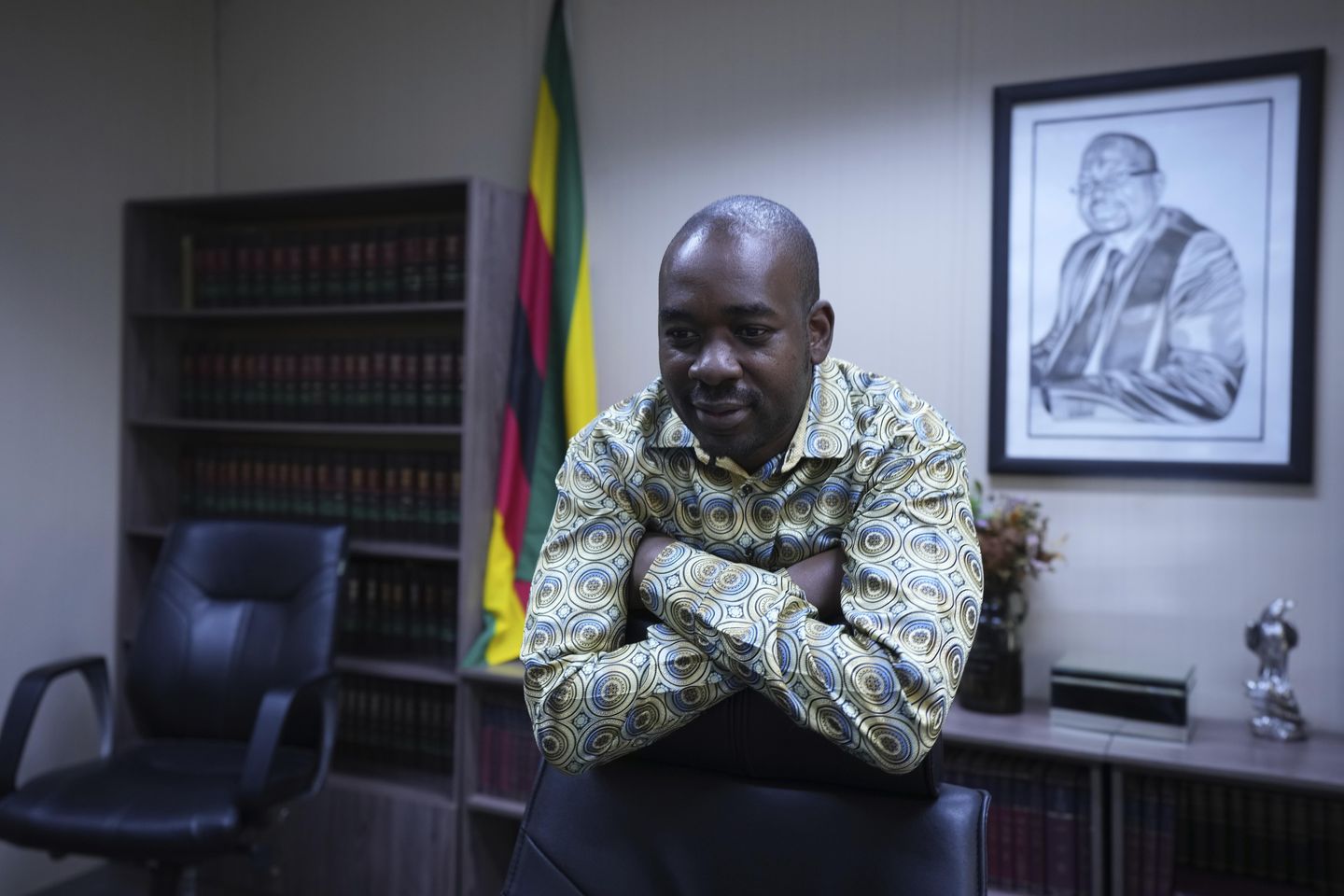 HARARE, Zimbabwe — Zimbabwe's president urged thousands of his supporters at a rally on Wednesday to deliver a "thunderous victory" in this month's national election and proclaimed that "no one will stop us from ruling this country."
President Emmerson Mnangagwa said that people who vote for his ruling ZANU-PF party – which has been in power for 43 years – would go to heaven.
Mnangwagwa, the 80-year-old leader who assumed power in the southern African nation in a coup in 2017, also warned his supporters against engaging in violence in the buildup to the Aug. 23 vote. That plea came days after an opposition party supporter was killed, allegedly at the hands of ruling party activists, in the first deadly violence of the election buildup.
---
---
"Perpetrators of violence will be brought to book without fear or favor. So, I say to you don't ever perpetrate violence, we will deal with you," Mnangagwa said.
But while Mnangagwa has often called on his supporters to act peacefully, it hasn't spared the leader and his administration from criticism by international rights groups, including Amnesty International and Human Rights Watch.
They say that no matter what the president says, there has been a brutal crackdown on any opposition in Zimbabwe, and Mnangagwa and ZANU-PF are using institutions like the police and the courts to arrest critics, ban opposition rallies and stifle any challenge to their rule. Main opposition leader Nelson Chamisa said in an interview with The Associated Press last week that Zimbabweans often face the threat of deadly violence if they don't support the ruling party.
ZANU-PF has been Zimbabwe's ruling party ever since independence from white minority rule in 1980. Supporters at Wednesday's rally received gifts of loaves of bread in plastic wrapping with Mnangagwa's face on them.
"We will forever march forward," Mnangagwa said at the rally in the capital, Harare. "No one will stop us from ruling this country. We are the only party that brought independence and freedom to a colonized people of this country. We kicked out imperialism."
"So you will be lost if you don't vote for ZANU-PF – you would have betrayed our freedom fighters. We need a thunderous victory to consolidate our hard-won independence," he added.
Zimbabwe has a history of violent elections and although Mnangagwa told his supporters to act peacefully, he also blamed Zimbabwe's insecurity on "negative forces" outside the country, repeating the kind of rhetoric that former President Robert Mugabe used to blame the country's woes on others, most notably Western nations.
Zimbabwe is under U.S. and European Union sanctions and has generally been shunned by the West for 20 years because of human rights abuses under the autocratic Mugabe, who died in 2019.
Mnangagwa replaced then ZANU-PF leader Mugabe in a coup in 2017 and won a close and disputed presidential election against Chamisa in 2018. Chamisa will challenge Mnangagwa again for the presidency in this month's election and has already made allegations of election manipulation.
Mnangagwa promised a new era of freedom and democracy after replacing Mugabe, yet his critics say that hasn't happened and that he is as repressive as his predecessor. Zimbabwe's economy, which collapsed amid record levels of hyperinflation leading to the country abandoning its currency in 2009, has hardly improved, although there are signs that Zimbabwe's once-strong agricultural sector is rebounding.
Mugabe's removal also raised hopes that the country's relationship with the West would be revived. But Mnangagwa has instead strengthened ties with China and Russia, and hosted Iran's president for a state visit last month, when Mnangagwa spoke of solidarity and said both were "victims" of Western sanctions.
Zimbabwe's rich mineral resources, which include gold, diamonds, platinum and large newly-found deposits of lithium, have also led to increased Chinese interest. A Chinese company opened a giant lithium processing plant in Zimbabwe last month with Mnangagwa in attendance.
Wearing his now trademark scarf with the red, white, green and yellow colors of the Zimbabwean flag, Mnangagwa said he had succeeded in rebuilding parts of the economy with the help of China.
Zimbabwe has built roads, dams and agricultural and industrial infrastructure, and used a $1.5 billion loan from China to expand a major electricity plant, Mnangagwa said. He said the money was from "my friend Xi Jinping" – the Chinese leader. Mnangagwa called continuing Western sanctions on his nation unfair.
"Zimbabwe is a friend to all and an enemy to none," Mnangagwa said. "We are engaging with those who want to engage with us on the basis of mutual respect. We are a sovereign state and partners are welcome to assist us based on our own priorities."
"We call for the unconditional removal of unjust, illegal sanctions imposed on the people of Zimbabwe."
Copyright © 2023 The Washington Times, LLC.