Wisconsin Assembly set to approve $545 million in public dollars for Brewers stadium repairs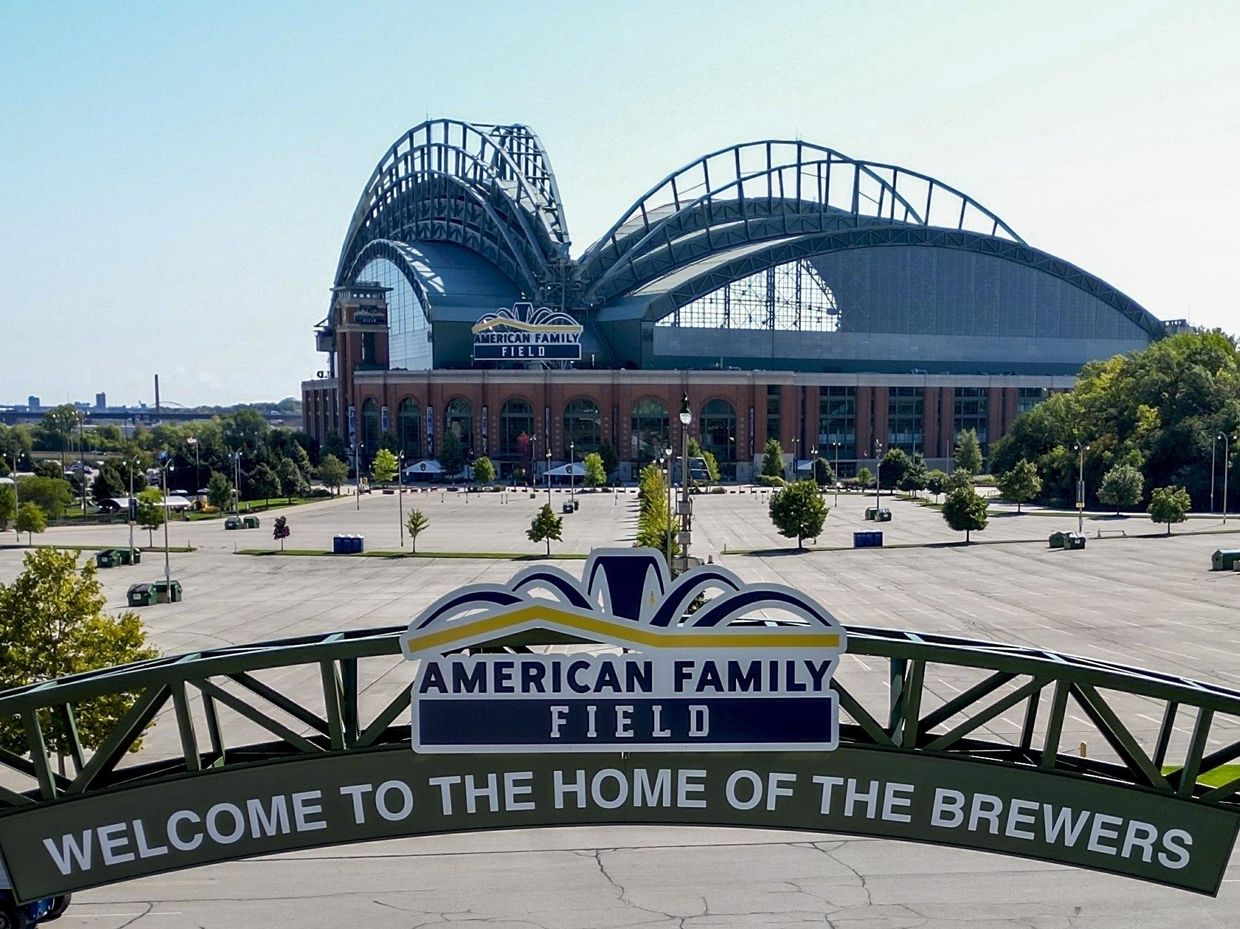 MADISON, Wis. — The Wisconsin state Assembly was set Tuesday to approve a compromise plan to spend more than half a billion dollars to help cover repairs at the Milwaukee Brewers' stadium.
The Republican-authored proposal has garnered bipartisan support, and Democratic Gov. Tony Evers reiterated his backing Tuesday.
"We've got to get it done," Evers told reporters before the vote. "I'm ready to support it as is."
---
---
The Brewers contend that American Family Field's glass outfield doors, seats and concourses should be replaced and that luxury suites and video scoreboard need upgrades. The stadium's signature retractable roof, fire suppression systems, parking lots, elevators and escalators need work, as well. Team officials have hinted the Brewers might leave Milwaukee if they don't get public assistance for repairs.
The funding plan calls for the state to contribute $411 million and the city of Milwaukee and Milwaukee County to contribute a combined $135 million.
The state money would come in the form of grants. The local contribution would be generated from an existing fee the state Department of Administration charges the city and county for administering local sales taxes. Any fee revenue not used to administer the taxes would go to the stadium.
The Brewers have said they will contribute $100 million to repairs and extend their lease at the stadium through 2050 in exchange for the public money. The lease extension would keep Major League Baseball in its smallest market for at least another 27 years.
Assembly Republicans introduced a bill in September that called for about $610 million in public contributions, with $200 million coming from the city and county. Local leaders balked at the proposal, however, saying the city and county couldn't afford such a sizeable contribution.
The plan's chief sponsor, Rep. Robert Brooks, introduced a compromise last week to reduce the local contribution, winning over Milwaukee Democrats who had been hesitant to support the plan.
Assembly approval Tuesday would send the plan to the state Senate. Senate Majority Leader Devin LeMahieu has said he's hopeful it will garner bipartisan support. Senate approval, expected in November, would send it to Evers.
Public funding for professional sports facilities is hotly debated across the country. The Brewer's principal owner, Mark Attanasio, has an estimated net worth of $700 million, according to Yahoo Finance. The team itself is valued at around $1.6 billion, according to Forbes.
Still, groups have registered in support of the public assistance plan, including the Brewers, the Mechanical Contractors Association of Wisconsin, the Association of Wisconsin Tourism Attractions and the Tavern League of Wisconsin, a powerful lobbying force in the Legislature.
Only two groups have registered in opposition: conservative political network Americans for Prosperity, and Citizen Action of Wisconsin, a group that describes itself as working for social and environmental justice.
American Family Field opened in 2001 as Miller Park, replacing aging County Stadium. Construction cost about $392 million and was funded largely through a 0.1% sales tax imposed in Milwaukee County and four surrounding counties.
The run-up to opening the stadium was rough. Republican state Sen. George Petak was recalled from office in 1996 after he switched his vote on the plan from no to yes, underscoring the bitter debate over public financing for professional sports teams. A crane also collapsed during construction at the stadium in 1999, killing three workers.
The stadium was renamed American Family Field in 2021.
___
Associated Press writer Scott Bauer contributed to this report.
Copyright © 2023 The Washington Times, LLC.