消息
White House promotes Bidenomics on 60th anniversary of March on Washington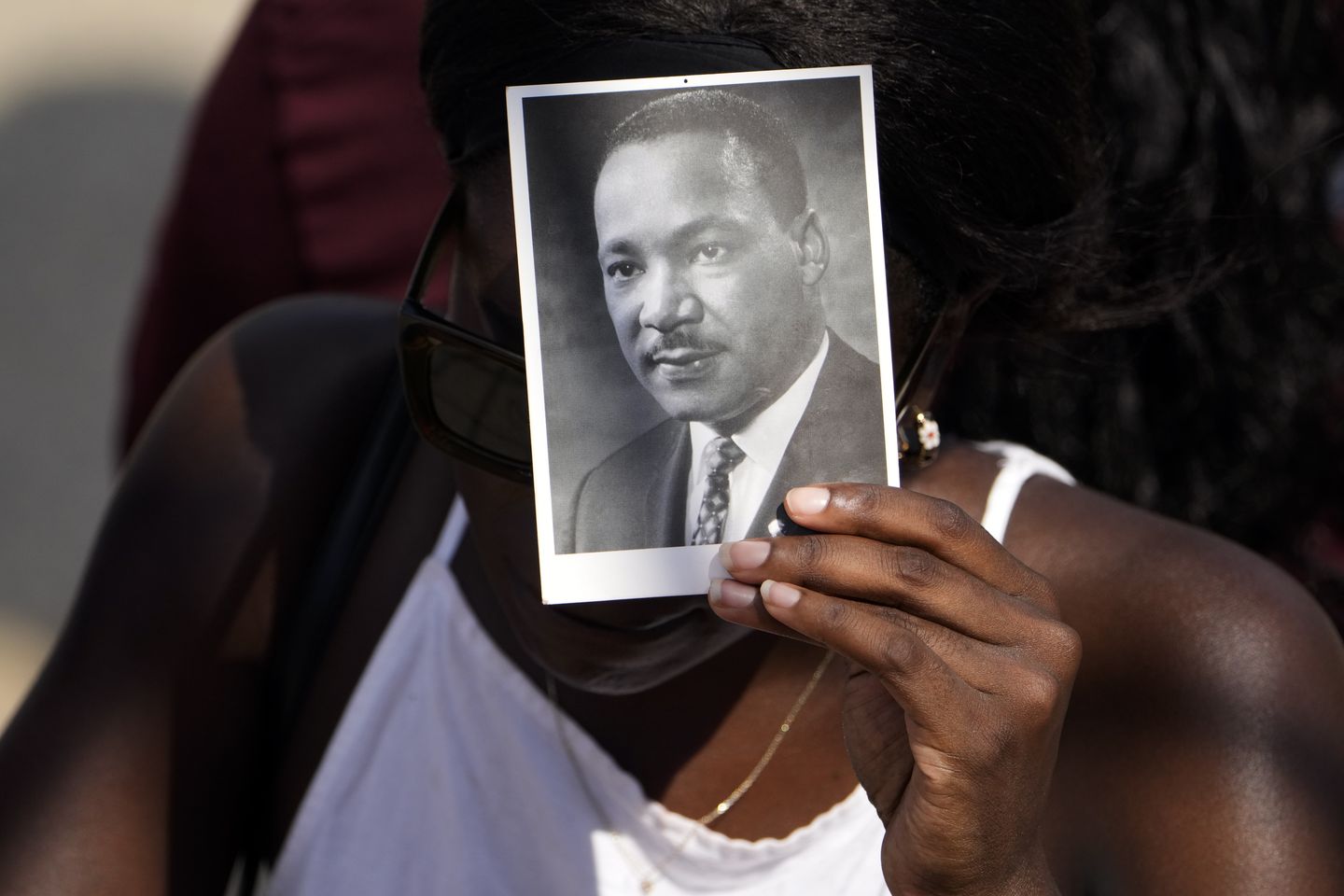 President Biden is using the 60th anniversary of the March on Washington to promote his economic vision, arguing in an op-ed that Bidenomics is improving the lives of Black Americans.
Mr. Biden said his legislative agenda and focus on equity is centered on Martin Luther King Jr.'s dream that all Americans are treated equally.
"While we've never fully lived up to that promise as a nation, we have never fully walked away from it, either," Mr. Biden wrote The Washington Post. "Each day of the Biden-Harris administration, we continue the march forward. That includes a fundamental break with trickle-down economics that promised prosperity but failed America, especially Black Americans, over the past several decades. It has exacerbated inequality and systemic barriers that make it harder for Black Americans to start a business, own a home, send their children to school and retire with dignity."
---
---
The president and Vice President Kamala Harris on Monday will mark the anniversary of the 1963 march, during which King gave his famous "I Have a Dream Speech" at the Lincoln Memorial, by visiting with members of the King family. The meeting will occur exactly 60 years after King met with President John F. Kennedy in the Oval Office on the morning of the original march.
Mr. Biden's op-ed makes a campaign-style case that his legislative wins and push to build the economy from the "bottom-up" and "middle-out" are improving the lives of Black Americans.
Black Americans are a crucial voting bloc for Democrats and could decide if Mr. Biden wins reelection. The GOP is trying to make inroads with minorities by pointing to high inflation and arguing Mr. Biden's big-spending priorities made everyone worse off. The first debate among Republican presidential contenders featured clips of Wisconsin residents complaining they could not afford groceries and other goods.
The president insisted his policies benefit Black communities, pointing in his op-ed to low unemployment and efforts to expand health insurance while slashing poverty rates.
Ms. Harris, meanwhile, marked the anniversary of the march by saying the fight for equality isn't finished.
"The fight continued in the years after the passage of the Voting Rights Act, and the fight for civil rights continues today. Today, as extremist so-called leaders attempt to erase our history and roll back progress on voting rights, reproductive freedom, and LGBTQ+ equality, Americans are fighting for justice and equity," Ms. Harris said Monday. "Today, sixty years after that historic day, let us rededicate ourselves to the fight for equity, opportunity, and justice."
Mr. Biden also pointed to the racially motivated shooting in Jacksonville, Florida, in which a White gunman killed three Black persons — Angela Michelle Carr, 52, Anolt Joseph "A.J." Laguerre Jr., 19, and Jerrald Gallion, 29 — at a Dollar General store.
"We saw in Jacksonville, Fla., yet another community wounded by an act of gun violence, reportedly fueled by hate-filled animus," Mr. Biden said. "We must refuse to live in a country where Black families going to the store or Black students going to school live in fear of being gunned down because of the color of their skin. On this day of remembrance, let us keep showing that racial equity isn't just an aspiration."
• Jeff Mordock contributed to this report.