White House defends Biden pushing 'Bidenomics' amid hostage crisis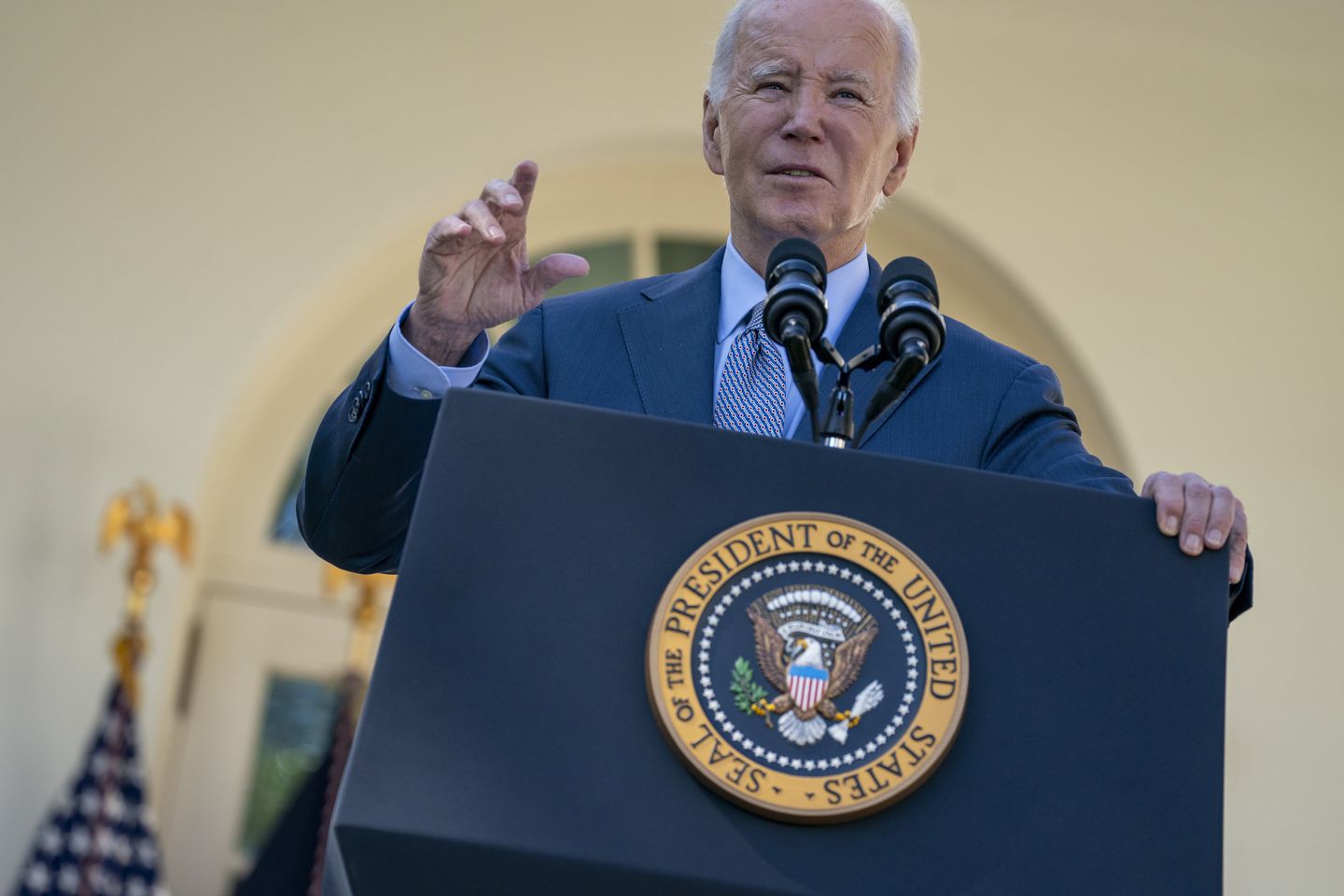 The White House on Thursday defended President Biden's continued focus on promoting his economic agenda following the Hamas terror attack on Israel, which has left at least 27 Americans dead and an unknown number held hostage.
Despite the widening crisis in Israel, Mr. Biden remains laser-focused on pushing his economic agenda, which he's dubbed "Bidenomics."
White House press secretary Karine Jean-Pierre said it's entirely "appropriate" for Mr. Biden to keep his eye on the economy while the hostage crisis rages in the Middle East. She said there are no plans for Mr. Biden to cancel a trip Friday to Philadelphia, where he will again discuss the economy.
---
---
"The president has to do multiple things at once," Ms. Jean-Pierre said. "The president is going to go to Philly. He's going to continue to talk about 'Bidenomics.'"
"The president has been engaged in the situation that we're currently seeing — the horrific situation — that we're seeing in Israel," she said. "That's what he's going to continue to do."
On Wednesday, Mr. Biden held a White House event to discuss the economic damage caused by so-called "junk fees," the hidden costs tacked on to plane and concert tickets, hotel rooms and other transactions.
Later Thursday, Mr. Biden was scheduled to host chief executives of several large companies for a private meeting to gauge their perspective on the U.S. economy.
In Philadelphia, the president will discuss his support for labor unions, investments in infrastructure and combating climate change.