消息
USA Gymnastics to expand its partnership with Nike, a sign it's gaining trust in the post-Nassar era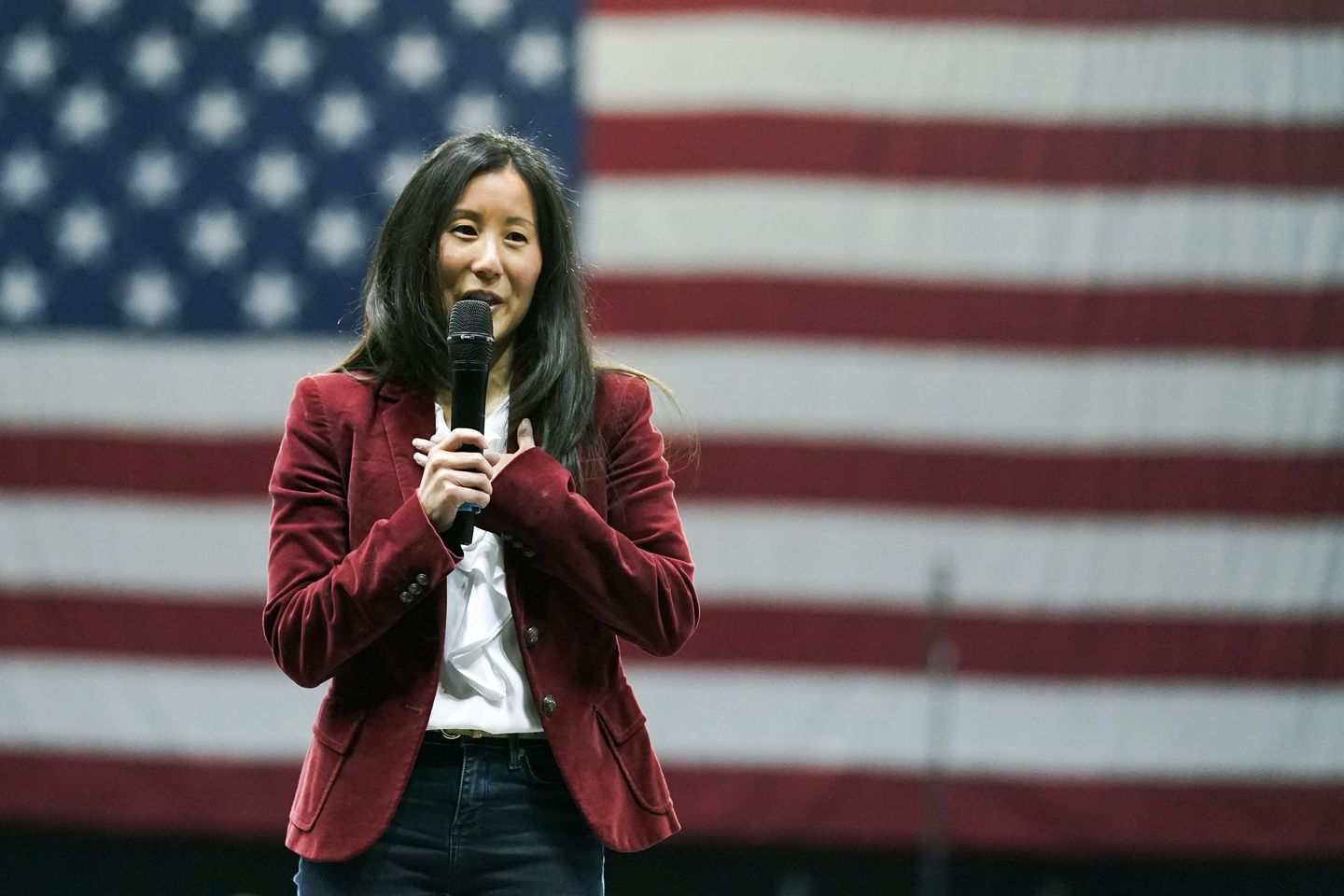 USA Gymnastics and Nike have reached an agreement on a sponsorship deal that will make the athletic giant the exclusive apparel and footwear provider for the men's and women's national teams.
The deal, which USA USA Gymnastics says is the largest ever both in terms of annual value and total value for the national governing body, runs through the 2028 Los Angeles Olympics.
It also signals a shift in perception of USA Gymnastics in the corporate world as it tries to distance itself from the Larry Nassar sexual abuse scandal.
---
---
The organization has undergone a litany of changes – both in terms of leadership and the culture it is attempting to create at the sport's highest level – since athletes began coming forward in late 2016 saying they were abused by the former national team doctor.
Corporate support vanished in the immediate aftermath. During the 2018 national championships at TD Garden in Boston, walls usually plastered with signage from companies looking to align with a program that had become the gold standard in the sport were largely barren.
Li Li Leung, who in March 2019 became USA Gymnastics' fourth president in less than two years, believes the organization has come "full circle."
"It is incredible that a corporate partner such as Nike … (has) the trust in us and belief in us that we have turned around," Leung said.
On the day she was hired, Leung stressed her primary goal was to build an organization focused on athlete health and safety while creating an infrastructure that would make sure all stakeholders in an organization with roughly 200,000 members felt heard, supported and safe.
The changes include implementation of the vast majority of the 70 recommendations made by a former federal prosecutor hired to independently review the organization's handling of abuse cases and a nearly complete overhaul of leadership at the top. The finalizing of a $380 million settlement between USA Gymnastics and the U.S. Olympic and Paralympic Committee and hundreds of victims of sexual abuse in December 2021 also assured USA Gymnastics of its survival and cleared the way for it to court sponsors without legal matters looming in the background.
Nike saw enough progress that it felt comfortable expanding its relationship with an organization whose brightest lights often become crossover stars while competing under the Olympic rings.
An American woman has won each of the last five Olympic all-around titles, including 2016 champion Simone Biles and 2020 champion Sunisa Lee, both of whom will be competing Saturday at the U.S. Classic outside Chicago. Gabby Douglas, the first Black woman to win gold in the all-around, also has returned to training in the run-up to the 2024 Paris Games.
"The USA Gymnastics partnership represents Nike's commitment to expand sport for the next generation," Karie Conner, vice president and general manager of the North America Kids division at Nike Inc., said in a statement. "Together we're providing opportunities for all kids to experience the joy of movement – and the confidence it builds – from their first forward roll to first back handspring and beyond."
As part of the settlement, every sponsorship agreement signed with USA Gymnastics now includes money earmarked to support athlete wellness, a broad term that can cover a wide spectrum of programs.
Apparel provider GK Elite's deal included funding to reimburse national team members and coaches for visits to mental health professionals while training outside of team camps and national and international competitions. More than a dozen current national team members have taken advantage of the program since it launched last fall.
Where the money set aside for athlete wellness as part of the Nike deal – terms of which were not released – is yet to be determined.
Leung pointed to the initiatives as proof that the shift in mission she was hired to oversee is beginning to gain traction.
"I think that we have hit a point where we are showing very tangible results in this cultural transformation," Leung said. "And cultural transformation, it can be difficult to measure at times. But I think now we actually have some measures and metrics that we can tie to that transformation."
An internal survey among national team athletes in 2022 revealed that 73% of the 178 athletes who responded believe they have an avenue to "freely express their ideas for change." Among female artistic gymnasts, 78% said they believe USA Gymnastics has created a "supportive" environment.
For Nike, the partnership allies the company with a women's program that will head to Paris with perhaps a gymnastics version of "The Dream Team" U.S. men's basketball team that captured the world's attention during the 1992 Barcelona Games.
The easing of name, image and likeness rules at the NCAA level has allowed athletes like Lee, 2020 Olympic floor exercise champion Jade Carey and Olympic silver medalist Jordan Chiles to compete collegiately while cashing in on their success. Interest in NCAA gymnastics has exploded, and the U.S. women – led by Carey and Chiles – dominated the 2022 world championships, winning seven of the 19 medals awarded.
The Americans could find themselves standing atop the podium with "The Star-Spangled Banner" playing with regularity in Paris.
For Nike, the chance to have those women sporting a "swoosh" on their sweats, their leotards or their shoes as a medal is draped around their neck may outweigh any lingering concerns about being associated with a program once considered toxic at the height of the Nassar case.
"A decision to sponsor USA Gymnastics mostly indicates that there is more financial benefit associating with the top world class American athletes in upcoming two Olympic Games, than risk of backlash for being associated with the sexual assault scandal," said Yoav Dubinsky, an instructor of sports business at the University of Oregon.
Nike did not immediately respond to a series of questions by The Associated Press about what led to the decision to become more deeply involved with USA Gymnastics.
Leung believes the increased confidence in the organization by outside entities like Nike comes from the diligent work done at many levels of the organization over the last four-plus years.
"(The support) comes from our actions, not our words," she said. "I think our actions are showing the true tangible results (of what we're doing) from a corporate partnership perspective."
Copyright © 2023 The Washington Times, LLC.