消息
United Auto Workers to expand strike on Friday if talks stall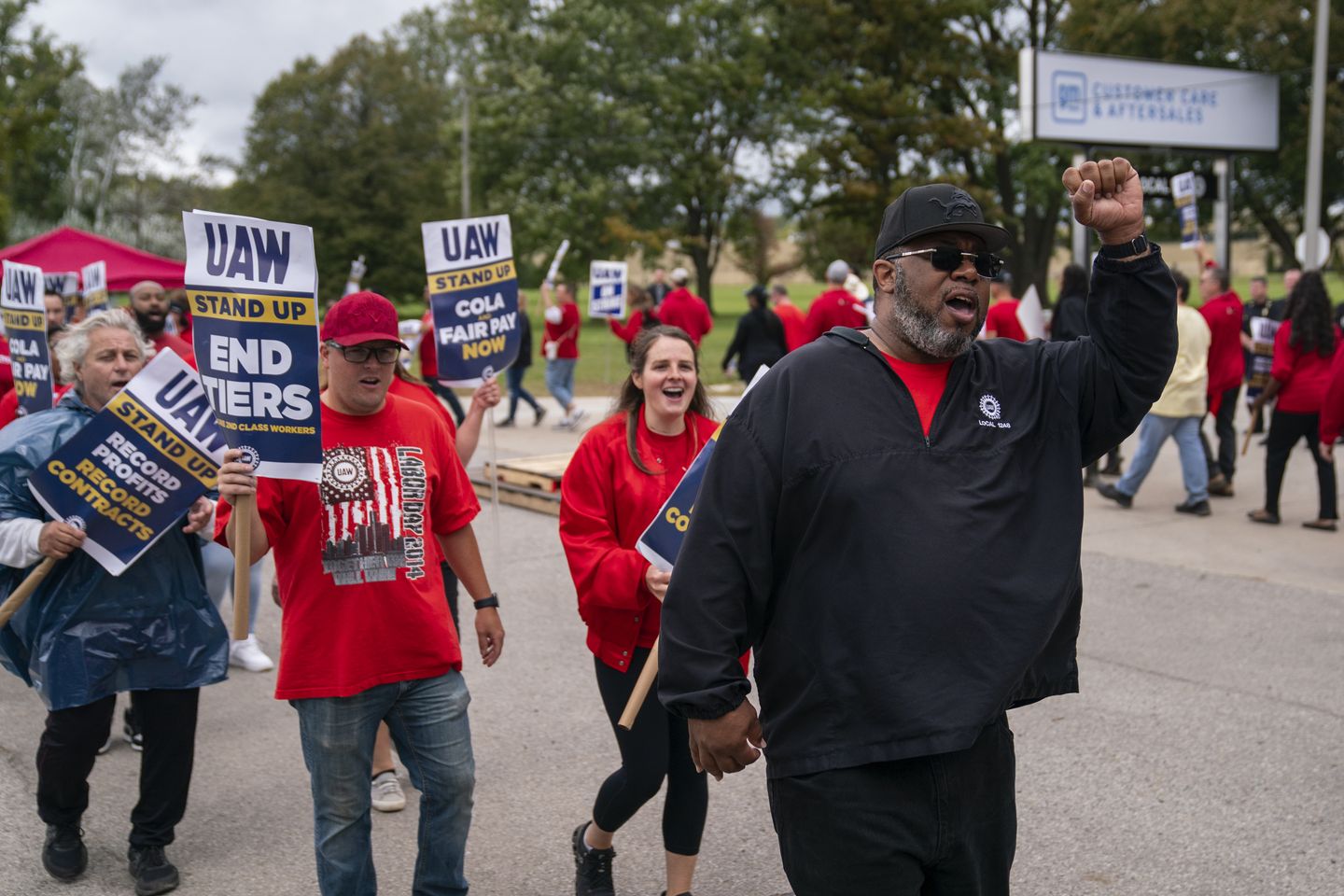 United Auto Workers will announce another strike expansion on Friday if talks at the big three automakers show no progress. 
Members will get an update on contract negotiations from UAW President Shawn Fain at around 10 A.M. Friday. According to reports, if the UAW negotiating team feels there has not been enough progress, Mr. Fain will announce an expansion of the ongoing strike, including the new targets. 
UAW has instituted a targeted strike strategy, meaning that only a fraction of members are currently off the job. When the strike kicked off on Sept. 15, UAW workers walked off the job at three factories in Wayne, Michigan, Wentzville Missouri and Toledo, Ohio. Just over 13,000 of the 1450,000 UAW members joined the picket lines at first. 
---
---
But last week, after contract talks at General Motors and Jeep manufacturer Stellantis remained stagnant, Mr. Fain announced an expansion of the strike. The UAW added an extra 38 GM and Stellantis parts distribution factories to the list of struck facilities, putting more pressure on the two companies. 
The union decided against expanding the strike at Ford after Mr. Fain said Ford was "very serious" about finding a deal.
But Ford may see more of their factories struck this week after the union expressed anger at the company's decision to pause construction on an EV battery plant. Mr. Fain said the decision was a thinly veiled threat to cut union jobs amid the strike. 
If the strike does expand on Friday, it will add significantly more pressure on the automakers to make a deal with the union. UAW leadership is demanding a 40% pay increase, the reintroduction of pension plans and a reduced work-week. The automakers have said that the demands are too high and would make it impossible for them to be competitive.