UAW spreads strike at Michigan Stellantis plant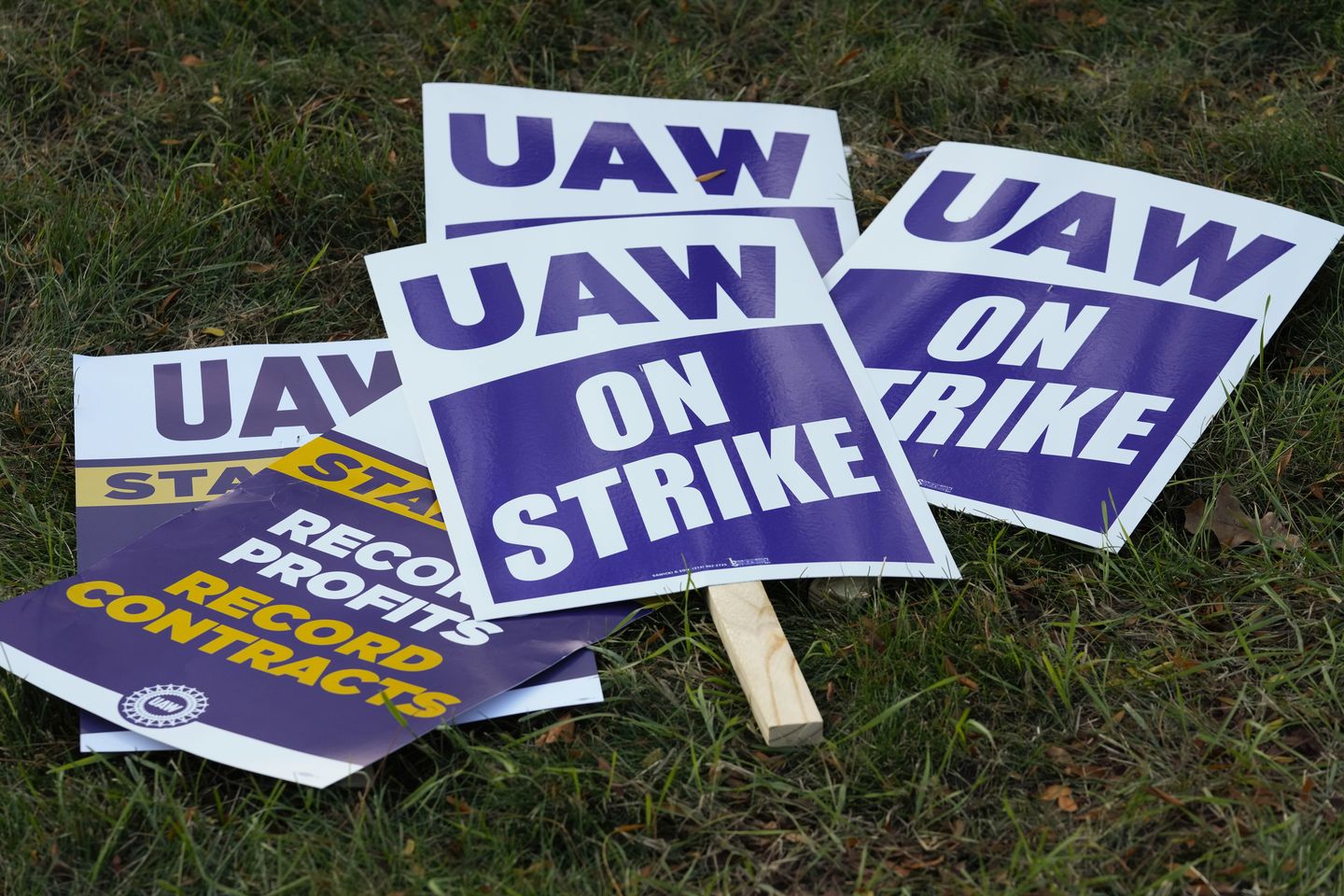 The United Auto Workers union expanded its walkout this week, shutting down a Stellantis facility in Michigan that makes the popular Ram 1500 trucks.
UAW leadership announced the new work stoppage on Monday at Stellantis' Sterling Heights Assembly Plant near Detroit, with nearly 7,000 workers hitting the picket lines.
"We've tried to do things the right way," UAW President Shawn Fain said outside the plant. "We've taken our time, we've been patient with these companies. It's time to amp up the pressure, and SHAP just seemed like the proper target at this time."
---
---
The strike expansion comes as Stellantis tries to hammer out a deal. The company's management was furious about the work stoppage, saying UAW leadership didn't even acknowledge its most recent offer.
"Our very strong offer would address member demands and provide immediate financial gains for our employees," the company said. "Instead, the UAW has decided to cause further harm to the entire automotive industry as well as our local, state and national economies."
The company's most recent offer included a 23% wage increase and significant changes to benefits, per Stellantis.
This week's expansion brings the number of striking UAW members to over 40,000.
The expansion at the Sterling Heights plant is the most recent example of the UAW's  surprise-strike strategy. Previously, the union planned to wait until Friday each week to announce a strike expansion. But after the UAW announced an abrupt work stoppage at Ford's Louisville, Kentucky, plant, each new strike expansion has been announced with little notice.
Stellantis was spared the brunt of the union's attention until now. Since the strike began two months ago, the two larger auto manufacturers, Ford and General Motors, have been hit the hardest. All three are expected to lose millions of dollars by the time the strike is over.