UAW ramps up talks with other automakers in wake of Ford agreement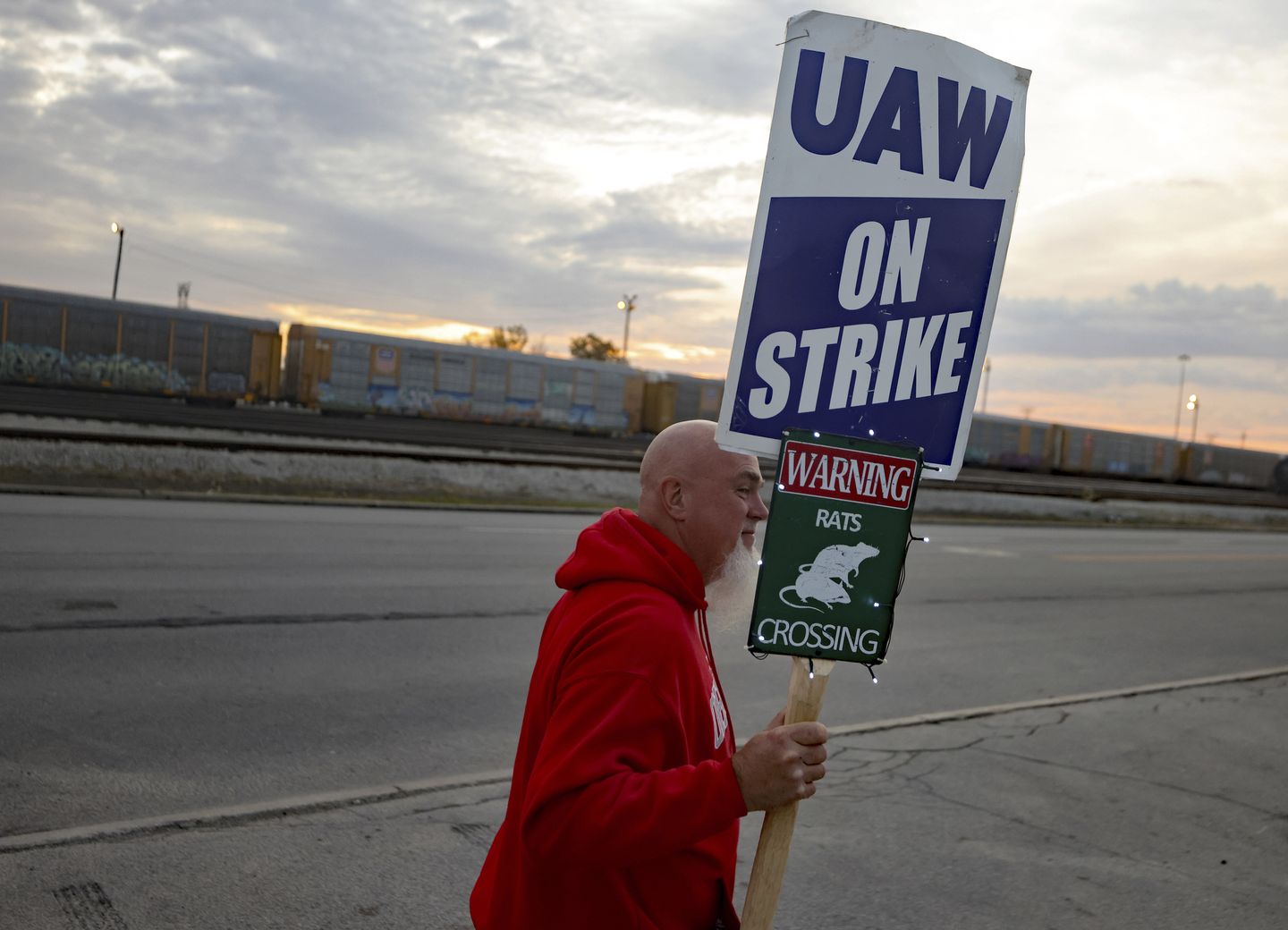 United Auto Workers' negotiators have been trying to hammer out a deal this week with the Detroit Big Three automakers to wrap up the nearly 6-week-old strike.
Talks between General Motors and UAW negotiators reportedly went until 5 a.m. Friday, with more talks planned for later in the day. The union also had lengthy negotiations with Jeep manufacturer Stellantis on Thursday.
According to reports, GM and UAW are very close to a deal but remain locked on issues such as temporary workers. Last week, GM said the company was at its limit for what it could offer the union.
---
---
The lengthy talks come just days after UAW and Ford reached a historic tentative agreement that could be used as a template for the rest of the negotiations.
The deal, which has yet to be ratified by UAW members, includes a 25% wage increase, elimination of lower-paid tiered positions in certain facilities, and boosted retirement contributions, along with other quality-of-life changes. Altogether, the agreement amounts to a 33% pay increase over the life of the four-year contract.
Despite constituting a massive win for the union, the tentative deal looks quite different from UAW President Shawn Fain's very vocal demands. During the course of the strike, Mr. Fain has demanded pay increases as high as 40%, the reintroduction of pension programs and the creation of a standard four-day workweek.