UAW President Shawn Fain: No strike expansion this week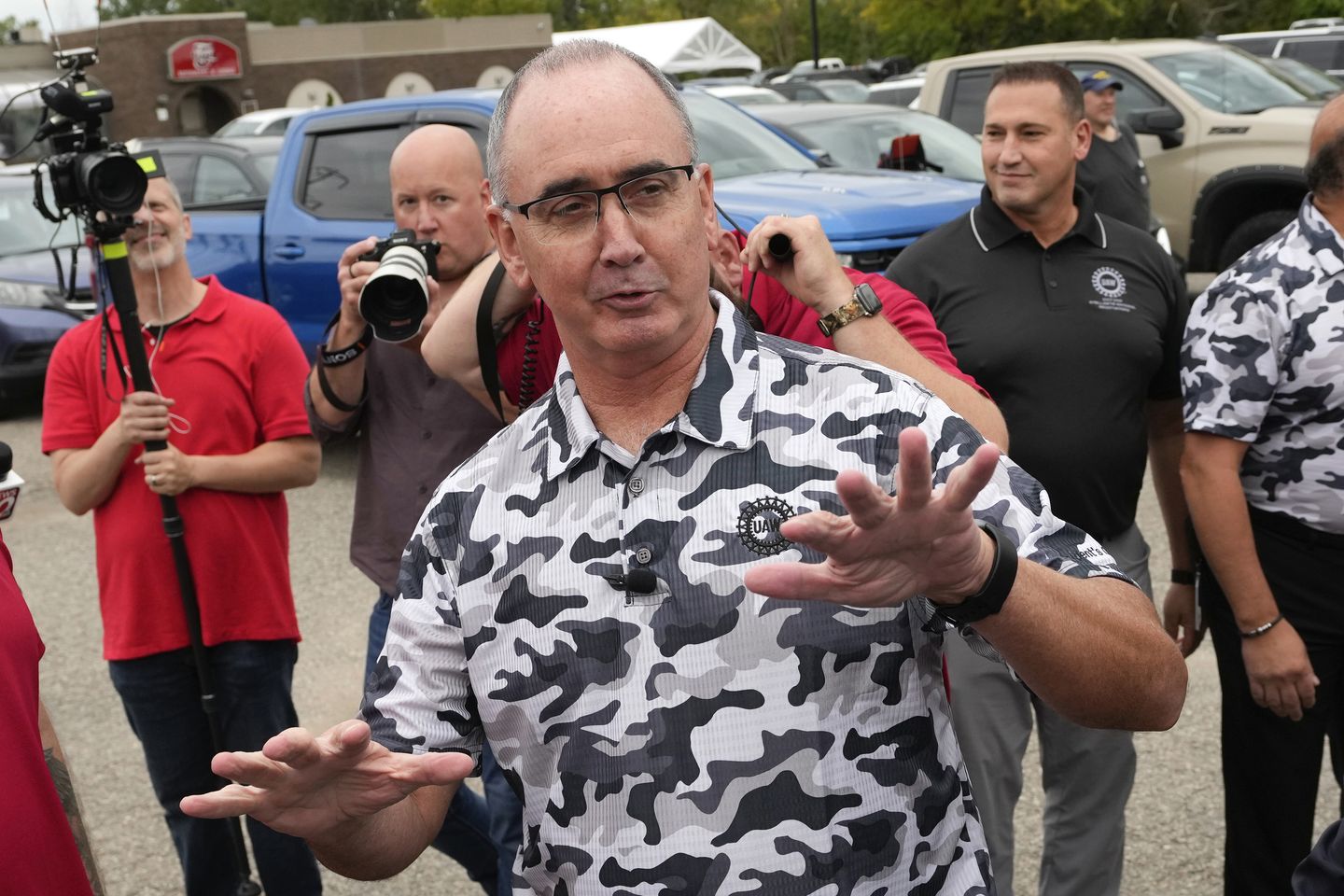 United Auto Workers President Shawn Fain said Friday that the labor union would not expand its strike against the Big Three automakers this week.
However, he said on social media that he is prepared to announce more surprise strikes at any moment. On Wednesday, UAW called a surprise strike of 8,700 workers at a major Ford truck assembly plant in Louisville, Kentucky.
"Today we're not announcing an expansion of our strike, but we are prepared, at any time, to call on more locals to stand up and walk out," Mr. Fain said in his Friday address.
---
---
The announcement marks a shift in UAW strategy. Since the strike began four weeks ago, the union has slowly ramped up strikes at different plants, announcing the expansions each Friday.
Wednesday's surprise strike at Ford's biggest plant shocked the company and likely will hurt the company financially. Ford said the union's decision to strike the factory was "irresponsible."
Ford told the UAW this week that it had reached its limit on the concessions management could offer the union, which the union does not accept.
"Ford, of course, put out a statement about how unfair this action is," Mr. Fain said. "In that same statement, they admitted that Kentucky Truck generates $25 billion in revenue a year. That's $48,000 a minute. Our labor at Kentucky Truck generates more revenue each minute than thousands of our members make in a year."
Ford, General Motors and Stellantis, the parent company of Dodge, Chrysler and Jeep, have offered raises of more than 20%, more holidays and improved other benefits. UAW says there has been significant progress, but the union is still pushing for its key demands of a four-day workweek and bringing back pensions.