UAW President Shawn Fain announces no strike expansion as GM agrees to labor deal at battery plants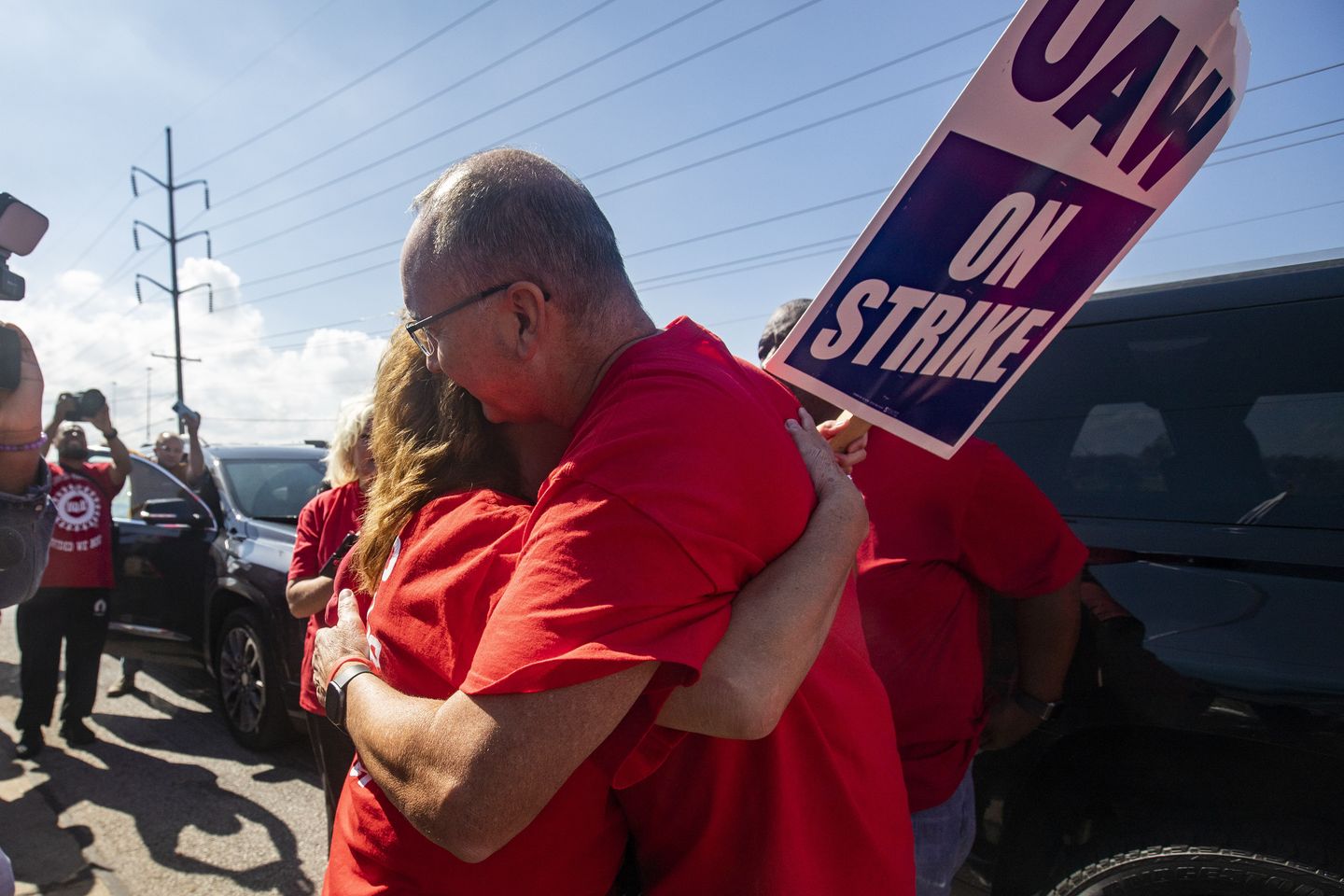 The United Auto Workers said it has pulled back from expanding its strike after General Motors agreed to bring its electric-vehicle battery plants under the master union contract.
In a "Stand Up" announcement livestream Friday, UAW President Shawn Fain told members that he had been prepared to announce a strike at a Texas GM plant, but the company made last-minute concessions.
"This week, GM did something that was unthinkable until just today. They agreed to put the future of this industry under our national agreement," he said, referring to EV battery plants. "This victory is a direct result of the power of our membership."
---
---
The status of workers at the battery plants planned by GM and other automakers has been a key interest of the union during contract negotiations. The union wants to ensure that workers employed at future factories will have the same protections as other UAW-represented workers.
Mr. Fain also said automakers have upped their pay raise offers from 9% at the start of the strike to 23%. He said other serious progress has been made toward wage progression, retirement benefits, job security and rights for temporary workers.
But the union chief said more talks are needed. The Big Three automakers — GM, Ford and Jeep manufacturer Stellantis — have yet to deliver on the union's tentpole demands such as a 40% pay increase and the reintroduction of pensions for retired workers.
Friday's announcement comes one week after Mr. Fain declared a strike expansion at GM and Stellantis plants. The union's strategy of targeted strikes, picking specific plants in the industry as opposed to a general strike, has been popular among workers and has eased the burden on the union's strike fund.
Union members have started to use the fund as automakers begin layoffs due to the strike. Ford and GM have laid off thousands of employees and have collectively lost millions of dollars in revenue since the start of the strike on Sept. 14.