UAW announces new strike at Texas GM plant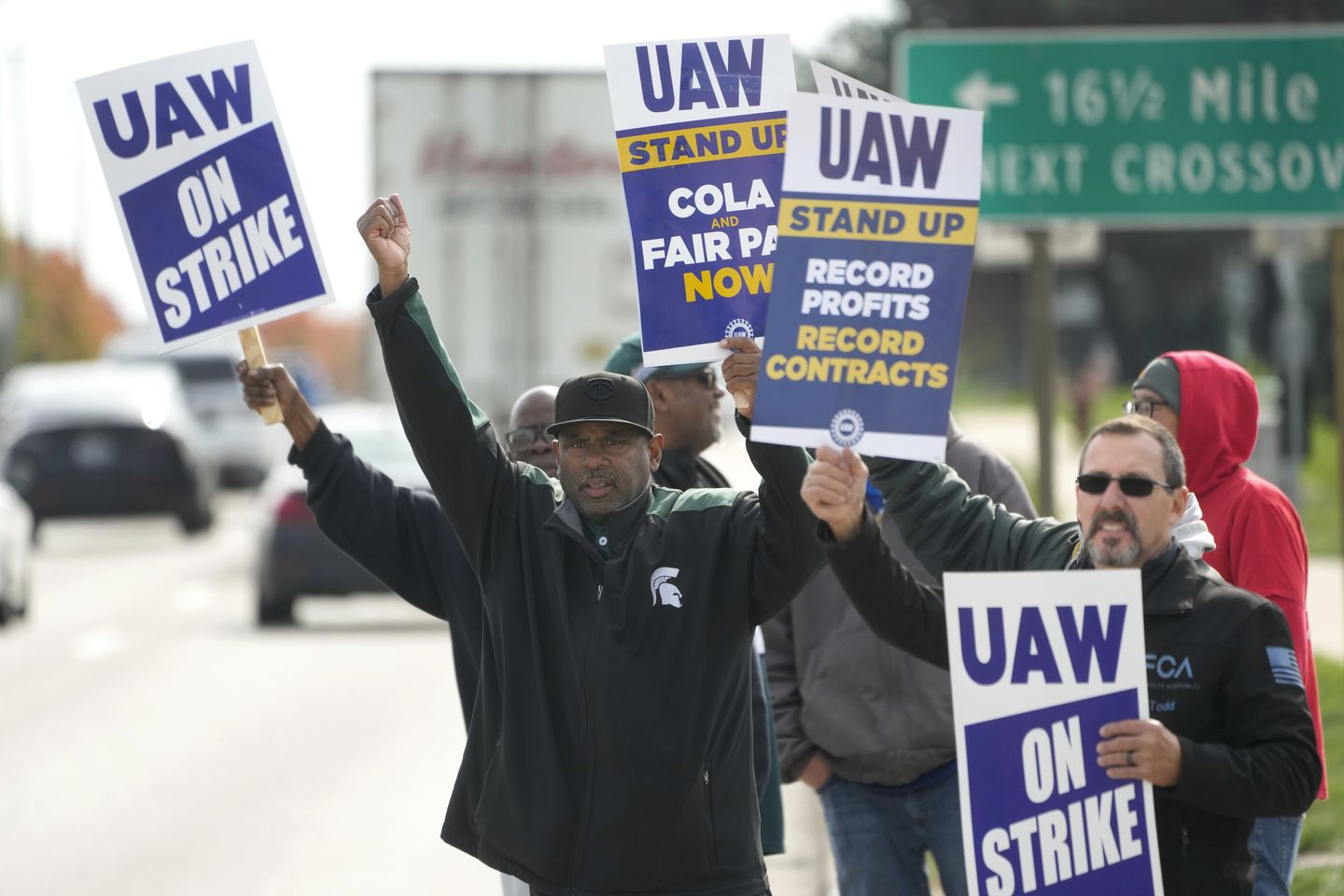 The United Auto Workers expanded its strike again this week, announcing a surprise work stoppage at General Motors' Arlington, Texas, plant.
More than 5,000 workers walked off the job Tuesday, boosting the striking UAW members to over 45,000.
The Arlington move comes after UAW President Shawn Fain announced no new strike expansions last Friday. However, he said the union will continue its strategy of surprise strikes that it began two weeks ago when it issued a sudden work stoppage at Ford's plant in Louisville, Kentucky.
---
---
Stellantis had its own surprise strike Monday, when thousands of workers at a Michigan plant joined their fellow members on the picket lines. Stellantis is an Italian-American conglomerate that owns Fiat, Chrysler, Dodge, RAM, Jeep, Peugeot, Citroën and Alfa Romeo.
UAW was expected to strike the Arlington plant weeks ago. But, as Mr. Fain announced during a Friday speech, GM had made significant concessions concerning union membership at the car giant's upcoming electric vehicle battery plants, which gave the union pause.  
Now it seems Mr. Fain is turning up the pressure. While the union has acknowledged that GM and the other carmakers have made significant progress during negotiations, the UAW wants more.
---
SEE ALSO: UAW spreads strike at Michigan Stellantis plant
---
"We've got cards left to play," he said. "And they've got money left to spend."