消息
UAW and carmakers enter final hours of contract talks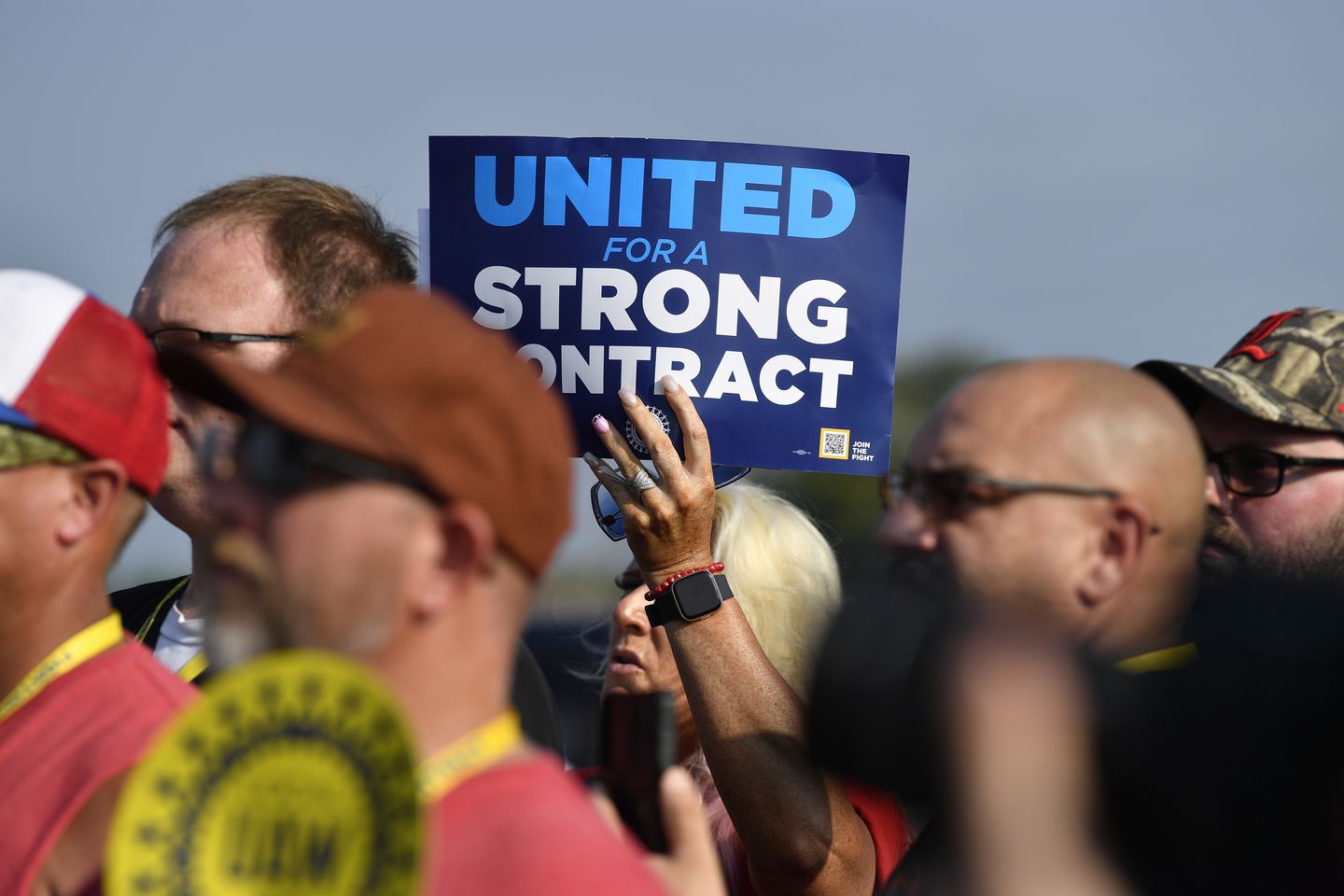 With just hours left before their contract expires, leaders from the United Auto Workers union and three automakers met Thursday to try and hammer out a deal.
The leaders of the UAW, Ford, General Motors and Jeep maker Stellantis met at the UAW's Solidarity House in Detroit. If a deal is not met by midnight, the union will strike.
Up until recently, the UAW leaders had been negotiating separately with the automakers. With all parties stuck together Thursday, they're hoping for a resolution. UAW President Shawn Fain has canceled all media appearances for Thursday to set aside as much time as possible for negotiations, although he plans to appear at a Facebook Live event at 10 p.m. to detail next steps if a deal is not reached.
---
---
During a similar event Wednesday, Mr. Fain outlined the status of many of the union's demands.
According to him, all three automakers have refused to compromise on reintroducing pension plans for employees, none of the automakers have met the union's 40% pay raise demand and the companies still are a ways off from reducing time for employees to reach top wages from eight years to 90 days. The companies also have refused to meet the union's wish for a 32-hour workweek.
Automotive leadership remains publicly optimistic about the negotiations. All three companies have offered significant pay raises, more benefits and added holidays. However, UAW and Mr. Fain have maintained that their concessions are not enough.
"We're making progress … but we're still very far apart on our key priorities," Mr. Fain said Wednesday. "To win, we're likely going to have to take action."
If a deal is not reached, a nationwide strike probably won't occur initially. Mr. Fain has laid out his strategy of targeted strikes, or strikes that focus on plants across the industry to push specific issues as negotiations continue.
According to some estimates, a 10-day nationwide strike could cost the economy over $1 billion.
If a deal isn't reached, no bargaining sessions are scheduled Friday, according to Mr. Fain. Instead, he and other union members will be at a rally in Detroit.