消息
U.S will regulate nursing home staffing for first time, but proposal lower than many advocates hoped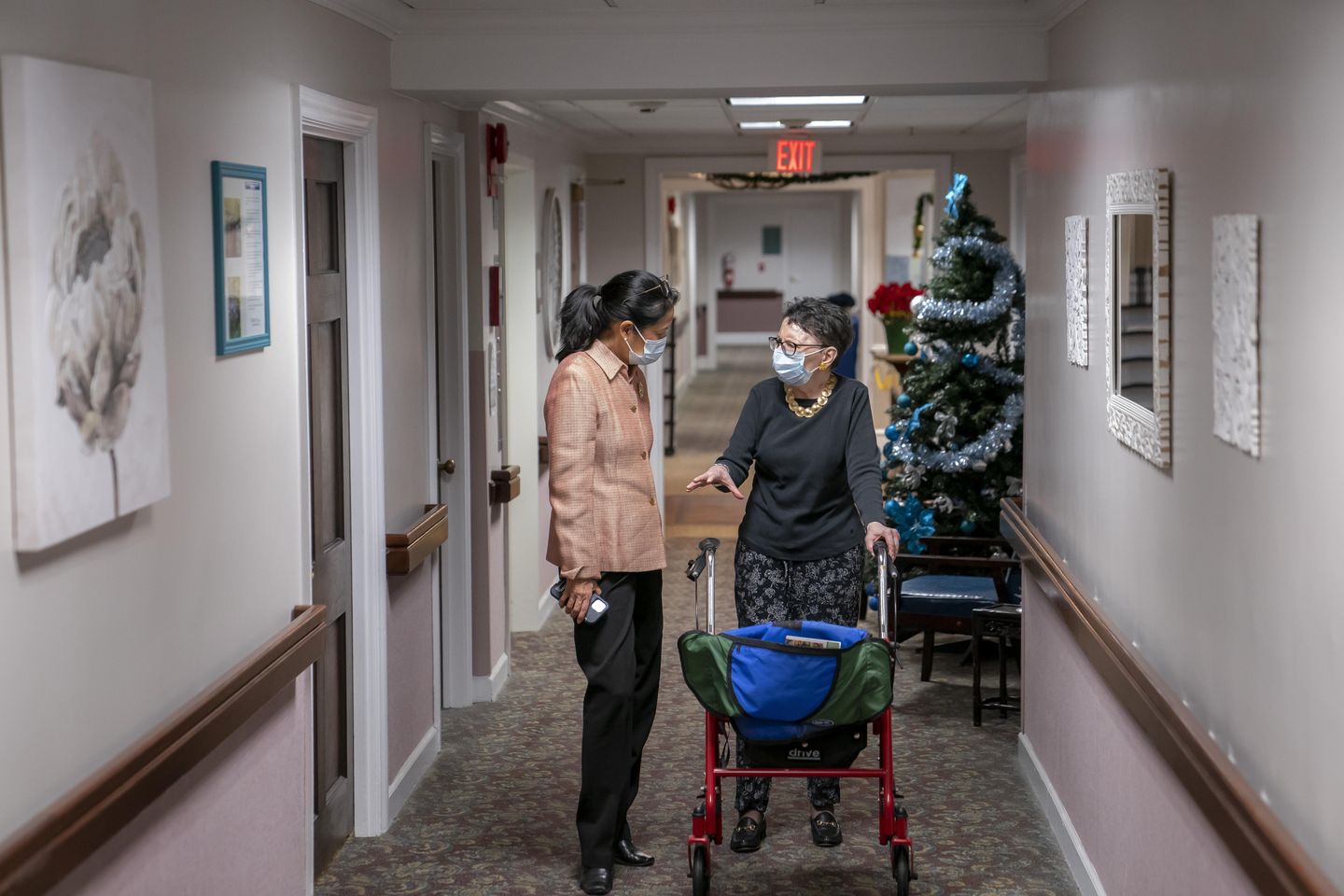 NEW YORK (AP) — The federal government will, for the first time, dictate staffing levels at nursing homes, the Biden administration said Friday, responding to systemic problems bared by mass COVID-19 deaths.
While such regulation has been sought for decades by allies of older adults and those with disabilities, the proposed threshold is far lower than many advocates had hoped. It seemed destined to draw ire from the nursing home industry as well, which opposes staffing minimums as unfunded mandates.
With criticism expected, a promise made with fanfare in President Joe Biden's 2022 State of the Union speech had its details revealed as many Americans turned away from the news for a holiday weekend.
---
---
"Establishing minimum staffing standards for nursing homes will improve resident safety," Health Secretary Xavier Becerra said in a statement. "When facilities are understaffed, residents suffer."
The proposed rules, which now enter a public comment period and would take years more to fully take effect, call for staffing equivalent to 3 hours per resident per day, just over half an hour of it coming from registered nurses. The rules also call for facilities to have an RN on staff 24 hours a day, every day.
The average U.S. nursing home already has overall caregiver staffing of about 3.6 hours per resident per day, according to government reports, including RN staffing just above the half-hour mark.
Still, the government insists a majority of the country's roughly 15,000 nursing homes, which house some 1.2 million people, would have to add staff under the proposed rules.
Chiquita Brooks-LaSure, who heads the Centers for Medicare and Medicaid Services, or CMS, called the move "an important first step." CMS oversees nursing homes.
A senior White House official, speaking on the condition of anonymity ahead of the announcement, said the Biden administration was open to revisiting the staffing threshold once implemented.
"I would caution anyone who thinks that the status quo – in which there is no federal floor for nursing home staffing – is preferable to the standards we're proposing," said Stacy Sanders, an aide to Beccera. "This standard would raise staffing levels for more than 75% of nursing homes, bringing more nurse aides to the bedside and ensuring every nursing home has a registered nurse on site 24/7."
The new thresholds are drastically lower than those that had long been eyed by advocates after a landmark 2001 CMS-funded study recommended an average of 4.1 hours of nursing care per resident daily.
Most U.S. facilities don't meet that threshold. Many advocates said even it was insufficient, not taking into account quality of life, simply determining the point at which residents could suffer potential harm.
After the Democratic president elevated the issue in his State of the Union speech, advocates were initially elated, expecting the most significant change for residents since the Nursing Home Reform Act of 1987. That changed after a copy of a new CMS-funded study on the subject was inadvertently posted this week, claiming there is "no obvious plateau at which quality and safety are maximized."
Advocates were bereft, saying they felt betrayed by administration officials they thought to be allies.
"This was not the time for an incremental step," said Richard Mollott, who leads the Long Term Care Community Coalition. "You really had a once-in-a-generation opportunity."
Current law requires only that homes have "sufficient" staffing, but it leaves nearly all interpretation to states. Thirty-eight states and the District of Columbia have their own staffing regulations. Some are so low that advocates say they're meaningless, and, across the board, enforcement is often toothless.
The problem has long been apparent to front-line nurse aides – the low-paid, overwhelmingly female and disproportionately minority backbone of facility staffs – and to residents themselves, whose call bells go unanswered, whose showers become less frequent and who lie hungry, awaiting help with meals.
The coronavirus pandemic, which claimed more than 167,000 U.S. nursing home residents, brought the greatest attention to poor staffing in history. But, in its wake, many homes saw their staffing grow even thinner.
Across all job types, Bureau of Labor Statistics data shows nursing homes have 218,200 fewer employees than in February 2020, when the first U.S. outbreak of the coronavirus arrived at a nursing home outside Seattle.
The American Health Care Association, the biggest lobbyist on behalf of nursing homes, has waged a relentless campaign claiming facilities were teetering, with Medicaid subsidies insufficient, widespread hiring and retention issues and rampant home closures, and it warned a staffing mandate would only exacerbate those issues. But there has been no sign of widespread closures, the profitability of homes has repeatedly been exposed and critics have argued, if they just paid better, the workers would come.
Copyright © 2023 The Washington Times, LLC.