消息
U.S. employers add a still-solid 187,000 jobs in June; unemployment dips to 3.5%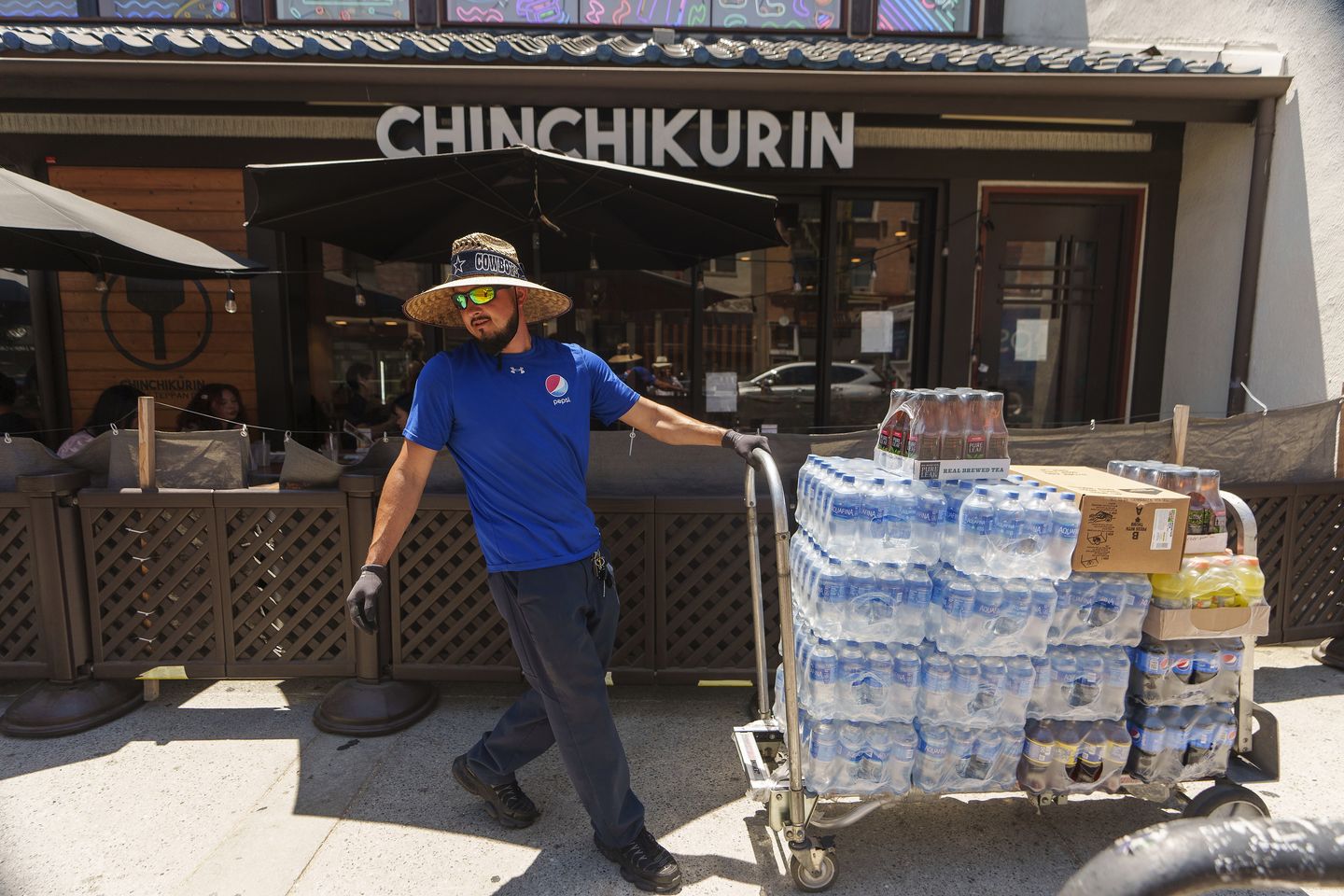 WASHINGTON (AP) — U.S. employers added 187,000 jobs last month, fewer than expected, as the higher interest rates continued to weigh on the economy. But the unemployment rate dipped to 3.5% in a sign that the job market remains resilient.
Hiring was up from 185,000 in June, a figure that the Labor Department revised down from an originally reported 209,000. Economists had expected to see 200,000 new jobs in July.
Still last month's hiring was solid, considering that the Federal Reserve has raised its benchmark interest 11 times since March 2022. And the Fed's inflation fighters will welcome news that more Americans entered the job market last month, easing pressure on employers to raise wages to attract and keep staff.
---
---
"This is a good strong report," said Julia Pollak, chief economist at the jobs website ZipRecruiter. "The worst fears that people had of a painful downturn, a loss of jobs, longer unemployment durations, all those things — those are not coming to pass."
Unemployment fell to a notch above a half century low as 152,000 Americans entered the job force. The number of unemployed fell by 116,000.
Despite the influx of workers, average hourly wages rose 0.4% from June and 4.4% from a year earlier – numbers that were hotter than expected and are likely to worry the Fed.
The Labor Department revised payroll figures down for both May and June, reducing the number of jobs created in those months by 49,000. With the revisions, June and July were "the two weakest monthly gains in two-and-a-half years,'' noted Paul Ashworth, chief North America economist at Capital Economics.
In July, health care companies added 63,000 jobs. But temporary help jobs – often seen as a sign of where the job market is headed – fell by 22,000.
The U.S. economy and job market have repeatedly defied predictions of an impending recession. Increasingly, economists are expressing confidence that inflation fighters at the Federal Reserve can pull off a rare "soft landing'' – raising interest rates just enough to rein in rising prices without tipping the world's largest economy into recession. Consumers are feeling sunnier too: The Conference Board, a business research group, said that its consumer confidence index last month hit the highest level in two years.
There's other evidence the job market, while still healthy, is losing momentum. The Labor Department reported Tuesday that job openings fell below 9.6 million in June, lowest in more than two years. But, again, the numbers remain unusually robust: Monthly job openings never topped 8 million before 2021. The number of people quitting their jobs – a sign of confidence they can find something better elsewhere – also fell in June but remains above pre-pandemic levels.
The Fed wants to see hiring cool off. Strong demand for workers pushes up wages and can force companies to raise prices to make up for the higher costs.
The U.S. labor market "is now cooling in a gradual and orderly fashion in line with the policy goals at the Federal Reserve, which points to a growing probability of a soft landing for the economy,'' said Joe Brusuelas, chief economist for the tax and accounting firm RSM. "Demand for labor remains solid but is clearly cooling compared to the torrid pace in 2021 and 2022."
____
AP Economics Writer Christopher Rugaber contributed to this report.
Copyright © 2023 The Washington Times, LLC.