消息
U.N. group says people abused by late Japanese boy band producer deserve apologies and compensation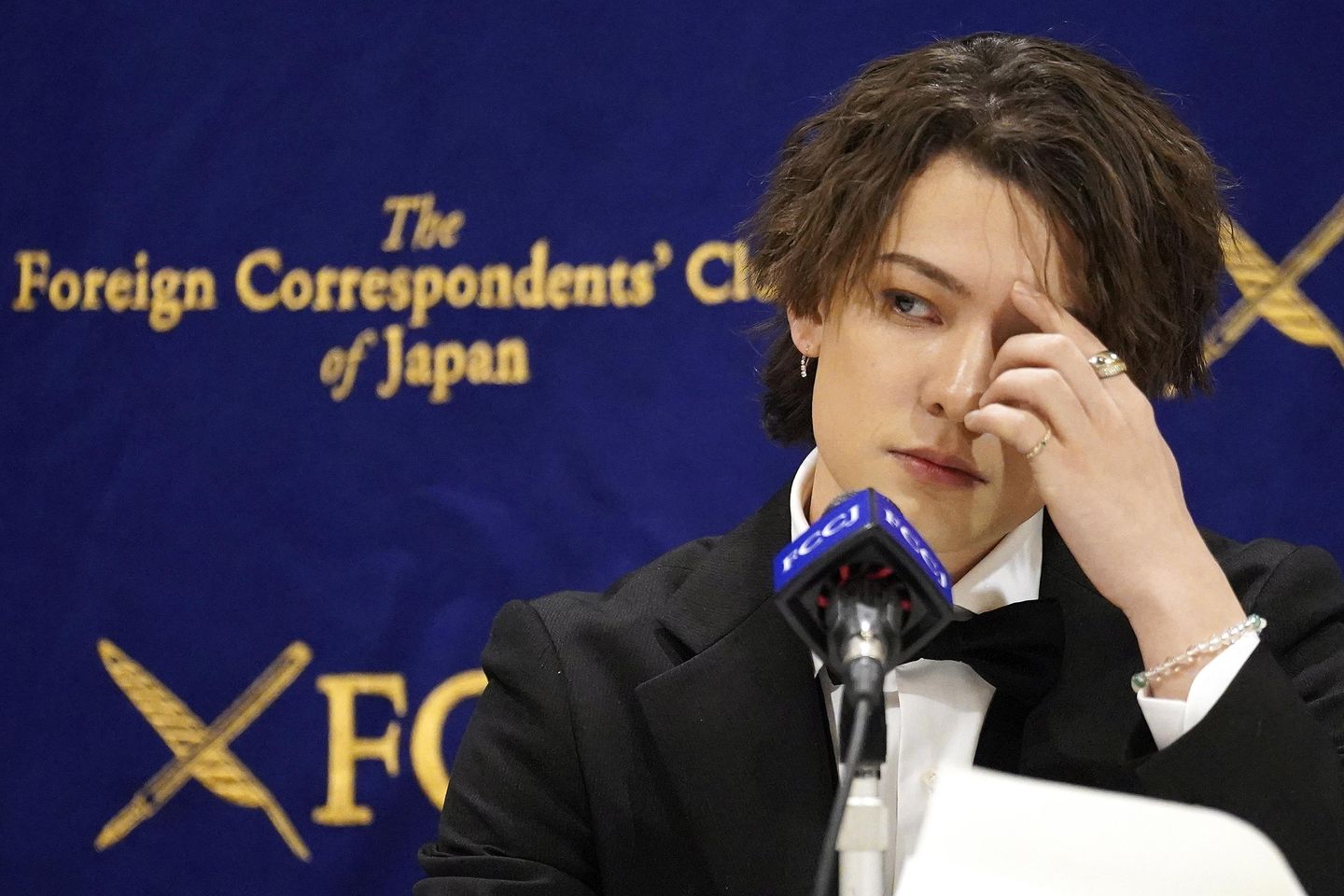 TOKYO (AP) — The men who came forward to allege they were sexually abused as teenagers by Japanese boy band producer Johnny Kitagawa now have a powerful listener: the United Nations.
Damilola Olawuyi, chair of the U.N. Working Group on Business and Human Rights, told reporters Friday the number of victims may total several hundred, and he accused Japan's mainstream media of standing silent about the alleged abuse for decades.
Olawuyi raised serious questions about the sincerity of the response from the talent agency Kitagawa founded, Johnny & Associates. He urged other entertainment industry players to carry out a "transparent and legitimate investigation with a clear timeline."
---
---
Junya Hiramoto, one of seven men who talked with Olawuyi's team, was moved to tears by the U.N. official's remarks.
"I felt our message had been clearly relayed," he said. "They gave me such courage."
Pichamon Yeophantong, a fellow member of the U.N. group who appeared with Olawuyi at the Japan National Press Club in Tokyo, urged the Japanese government to do more.
"This case highlights the need for the government, as the primary duty-bearer, to ensure transparent investigations of perpetrators and that victims obtain effective remedies, be they in the form of an apology or financial compensation," she said.
Olawuyi and other experts have been in Japan since July 24. They met with government officials, human rights advocates, trade unions and companies, to learn about how businesses may be violating human rights and harming the environment.
A full report is set to be presented to the U.N. Human Rights Council in June, which will include recommendations for change.
Foremost on the Working Group's agenda was the men who allege they were sexually abused as children by Kitagawa, who was a powerful figure in Japan's entertainment industry before he died in 2019. The head of Johnny & Associates apologized in May.
Critics say what happened at Johnny's, as the company is known here, is shameful and indicative of how Japan, allegedly a democratic and economic powerhouse, lags in its protection of human rights.
The men who have come forward say Kitagawa abused them in his Tokyo luxury mansion, as well as other places, such as his car and overseas hotels, while performing as dancers and singers.
Kitagawa was never charged. He was revered over the years, although allegations about abuse popped up now and then, only to be eventually shrugged off.
"What is the worst case of sexual abuse in the history of humankind is seeing the light of day," Shimon Ishimaru, one of the seven accusers to go public, said. "This problem is real. It really happened."
Johnny's, which is still thriving, set up an investigative panel, but what it plans to achieve has been unclear. Ishimaru and others said they were skeptical because they had not received the mental health care the company promised.
In response to a request for comment by The Associated Press, Johnny & Associates said all matters are being dealt with as part of the investigation.
After a BBC documentary about Kitagawa aired this year, musician Kauan Okamoto spoke in April at the Foreign Correspondents' Club in Tokyo, the first person in decades to make such allegations under his real name.
The Associated Press does not usually identify people who say they were sexually assaulted, but Kitagawa's recent accusers decided to be named publicly in news accounts.
Kitagawa filed a libel suit against weekly magazine Shukan Bunshun after it published a series of 1999 articles based on anonymous interviews with former performers who said he forced them to have sex.
A few years later, Japan's Supreme Court upheld an appeals court finding in favor of Shukan Bunshun, saying the accusers' testimonies were reliable, and what they said had really happened.
What Japan does now may end up being a litmus test for a country where legal revision that officially banned violence against children kicked in only three years ago and reports of child abuse and neglect of children are rampant. Japan raised the age of sexual consent from 13 to 16 only this year.
Akimasa Nihongi, one of the seven men who spoke with the U.N. officials, said people like him had suffered enough. He praised the U.N.'s actions as a big step forward.
"A collective voice can ring loud and clear," Nihongi said.
"The U.N. Working Group sincerely listened to what we said. And they have now spoken."
Copyright © 2023 The Washington Times, LLC.