U.K.'s Labour Party says it will invest for growth, as violence in Israel hangs over its conference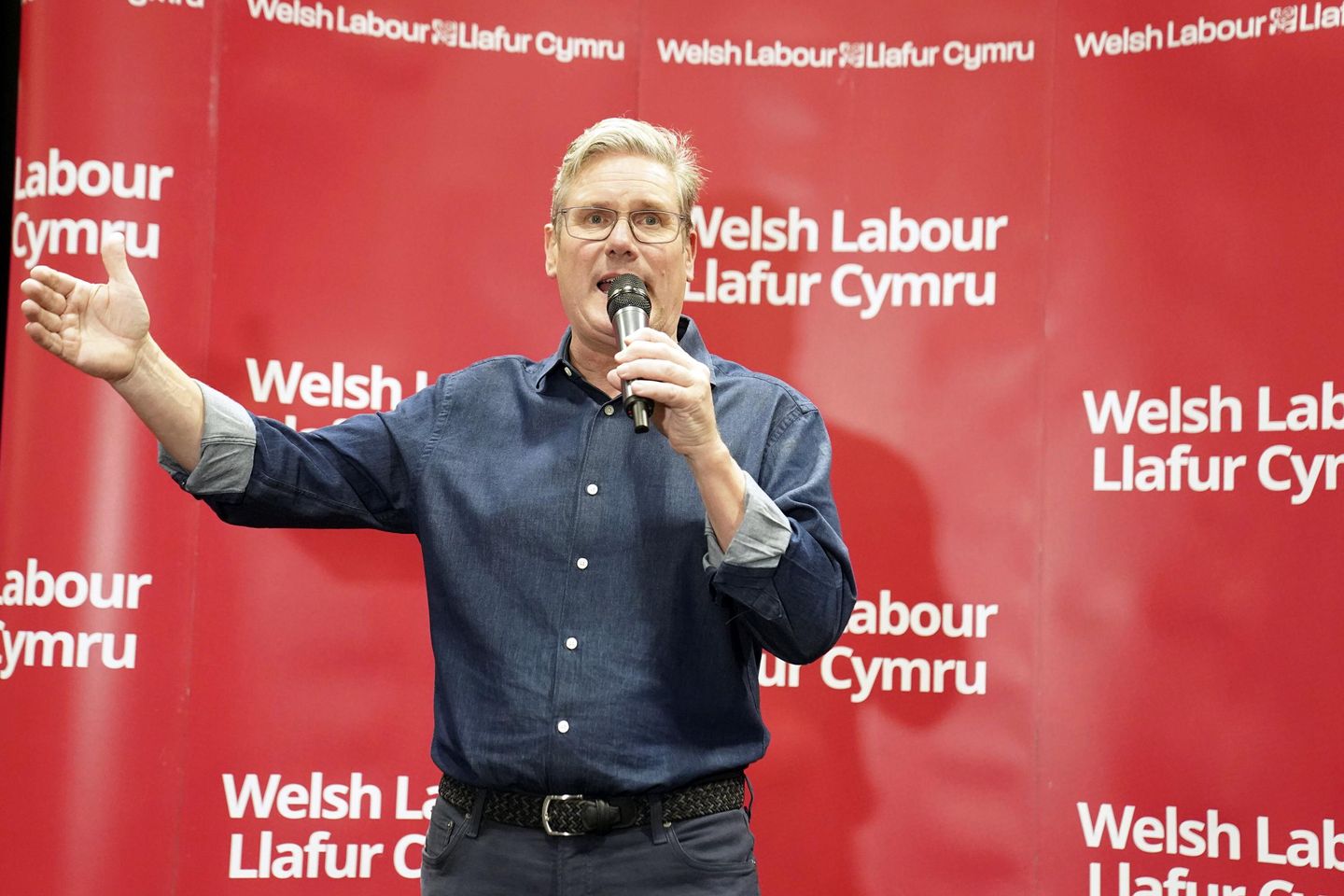 LIVERPOOL, England — Britain's main opposition Labour Party said Monday that it will focus on economic growth rather than higher taxes to "rebuild" the country after more than a decade of Conservative rule.
Labour economy spokeswoman Rachel Reeves told delegates at the party's annual conference that "Labour will tax fairly and spend wisely."
"But I must tell you, you cannot tax and spend your way to economic growth," she said. "The lifeblood of a growing economy is business investment."
---
---
Reeves was making her pitch to British voters and businesses at the four-day conference in Liverpool, where Labour is trying to cement its front-runner status in opinion polls before an election due in 2024.
The party is running 15 or more points ahead of the governing Conservatives in multiple opinion polls, as Britain endures a sluggish economy and a cost-of-living crisis driven by the COVID-19 pandemic, the war in Ukraine and economic disruption following the U.K.'s exit from the European Union.
Labour is trying to show it can provide an alternative to Prime Minister Rishi Sunak's Conservatives, who have been in power since 2010. But the opposition party is wary of promising big public spending increases that would require tax hikes. The social democratic party also wants to convince corporate Britain that it is on the side of business.
For years, businesses were wary of the party, which has its roots in the trade union movement, and tended to favor the Conservatives. But recent economic and political upheavals have made many think again.
Reeves said a Labour government would get the economy growing faster to fund public services and boost investment through a new national wealth fund. She pledged to build 1.5 million homes to ease Britain's chronic housing crisis, reform an "antiquated" planning system Labour says is holding back infrastructure improvements, and repair the creaking, overburdened state-funded National Health Service.
Money for health and education will come from abolishing "non-domiciled" tax status, which allows some wealthy individuals to avoid paying U.K. tax, and ending private schools' tax-free status, she said.
Reeves said Labour also will strengthen workers' rights and abolish "zero hours" contracts that do not guarantee employees a minimum number of hours a week.
The speech was broadly welcomed by both business and workers' groups – no mean feat. Rain Newton-Smith, chief executive of the Confederation of British Industry, said businesses would be "encouraged" to hear Labour "speak so ambitiously about driving up business investment and committing to tackle some of the key blockers."
Gary Smith, general secretary of the GMB trade union, said Reeves' speech "gave a far-sighted vision of a better U.K."
Reeves also said a Labour government would appoint a "COVID corruption commissioner" to try to recoup some of the billions lost to fraud and waste during the pandemic.
Reeves said the commissioner would bring together tax officials, fraud investigators and law enforcement officers to track down an estimated 7.2 billion pounds ($8.8 billion) in lost public money spent on grants and contracts related to COVID-19, and "get back every penny of taxpayers' money that they can."
Like many countries, the U.K. was forced to sidestep usual rules as it rushed to procure essential supplies and prop up people's livelihoods during the coronavirus pandemic.
A multi-year public inquiry is examining Britain's handling of the pandemic, which left more than 200,000 people in the country dead.
Leader Keir Starmer has steered Labour back toward the political middle ground after the divisive tenure of predecessor Jeremy Corbyn, a staunch socialist who advocated nationalization of key industries and infrastructure. Corbyn resigned after Labour suffered its worst election defeat in almost a century in 2019.
The brutal, shocking attack by Hamas militants on Israel, and Israel's military response, overshadowed the gathering of a party that has spent several years confronting allegations that antisemitism was allowed to fester under Corbyn, a strong supporter of the Palestinian cause.
After being elected leader in 2020, Starmer apologized and vowed to restore relations between Labour and the Jewish community. Corbyn was expelled from the party.
The conference schedule includes several meetings by pro-Israel and pro-Palestinian groups, including one on Monday organized by Labour Friends of Palestine that opened with 30 seconds of silence to reflect on the "horrors" of recent days.
In a speech to delegates, party foreign affairs spokesman David Lammy said that Labour "utterly condemns Hamas's appalling attack on Israel."
"There is never a justification for terrorism," he said. "Labour stands firmly in support of Israel's right to defend itself, rescue hostages and protect its citizens."
He reiterated Labour's support for a two-state solution that now seems a distant prospect.
"There will not be a just and lasting peace until Israel is secure, Palestine is a sovereign state and both Israelis and Palestinians enjoy security, dignity and human rights," Lammy said.
Copyright © 2023 The Washington Times, LLC.