消息
Trump criticizes auto workers' union, says its member are 'being sold down the river'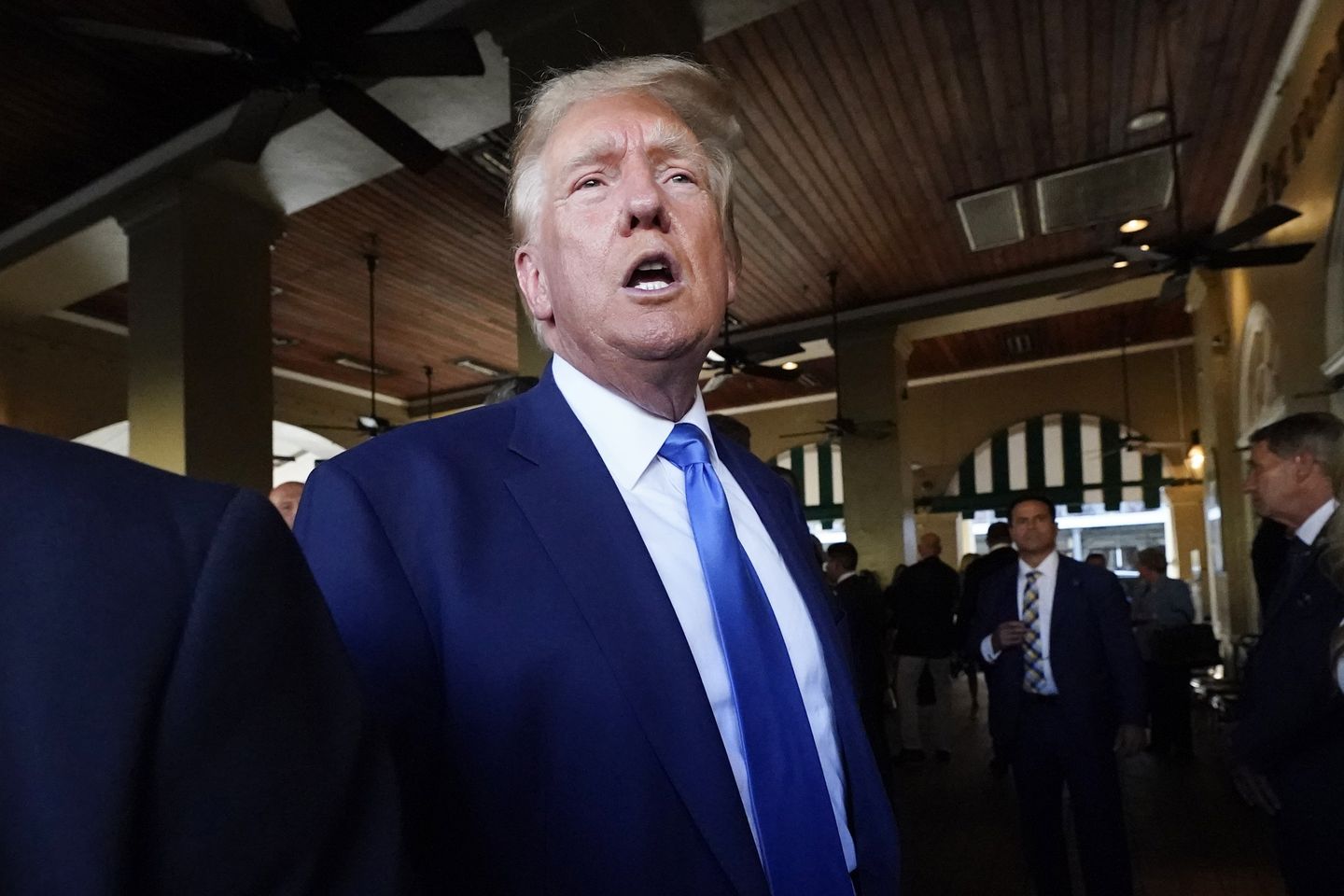 Former President Donald Trump accused the United Auto Workers union of failing its members and moving jobs to China as thousands of workers went on strike Friday against the big three automakers.
"The auto workers will not have any jobs, Kristen, because all of these cars are going to be made in China. The electric cars, automatically, are going to be made in China," Mr. Trump told NBC's Kristen Welker in an interview that will air Sunday on "Meet the Press."
"The autoworkers are being sold down the river by their leadership," the former president continued.
---
---
Mr. Trump, who is the Republican front-runner for the 2024 presidential nomination, took aim at UAW President Shawn Fain, accusing him of abandoning workers.
"I think he's not doing a good job in representing his union, because he's not going to have a union in three years from now. Those jobs are all going to be gone, because all of those electric cars are going to be made in China. That's what's happening," Mr. Trump said.
Mr. Fain has criticized the former president, saying a second term for Mr. Trump would be a "disaster." But he hasn't endorsed President Biden's reelection bid.
In a statement, a spokesman for the Biden-Harris campaign slammed Mr. Trump's remarks, saying his policies would hurt automakers and their workers.
"Donald Trump will say literally anything to distract from his long record of breaking promises and failing America's workers. Under Trump, autoworkers shuttered their doors and sent American jobs overseas. Under Trump, auto companies would have likely gone bankrupt, devastating the industry and upending millions of lives," said campaign spokesman Ammar Moussa, adding that Mr. Biden is "the most pro-union president in history."
Mr. Trump's remarks come after roughly 13,000 U.S. autoworkers walked off the job at the big three automakers.
Just after the workers stopped making vehicles at midnight Thursday, they began picketing at a General Motors assembly plant in Wentzville, Missouri, a Ford factory in Wayne, Michigan, and a Stellantis Jeep plant in Toledo, Ohio.
Stellantis is an Italian-American conglomerate that also owns Fiat, Chrysler, Dodge, RAM, Peugeot, Citroen and Alfa Romeo.
Anderson Economic Group estimates that a strike against all three companies will cost the economy $5 billion within 10 days. It also could wipe out thousands of part suppliers that depend on business from the carmakers.