Striking actors to continue talks after failing to reach a deal on the studios' 'final' offer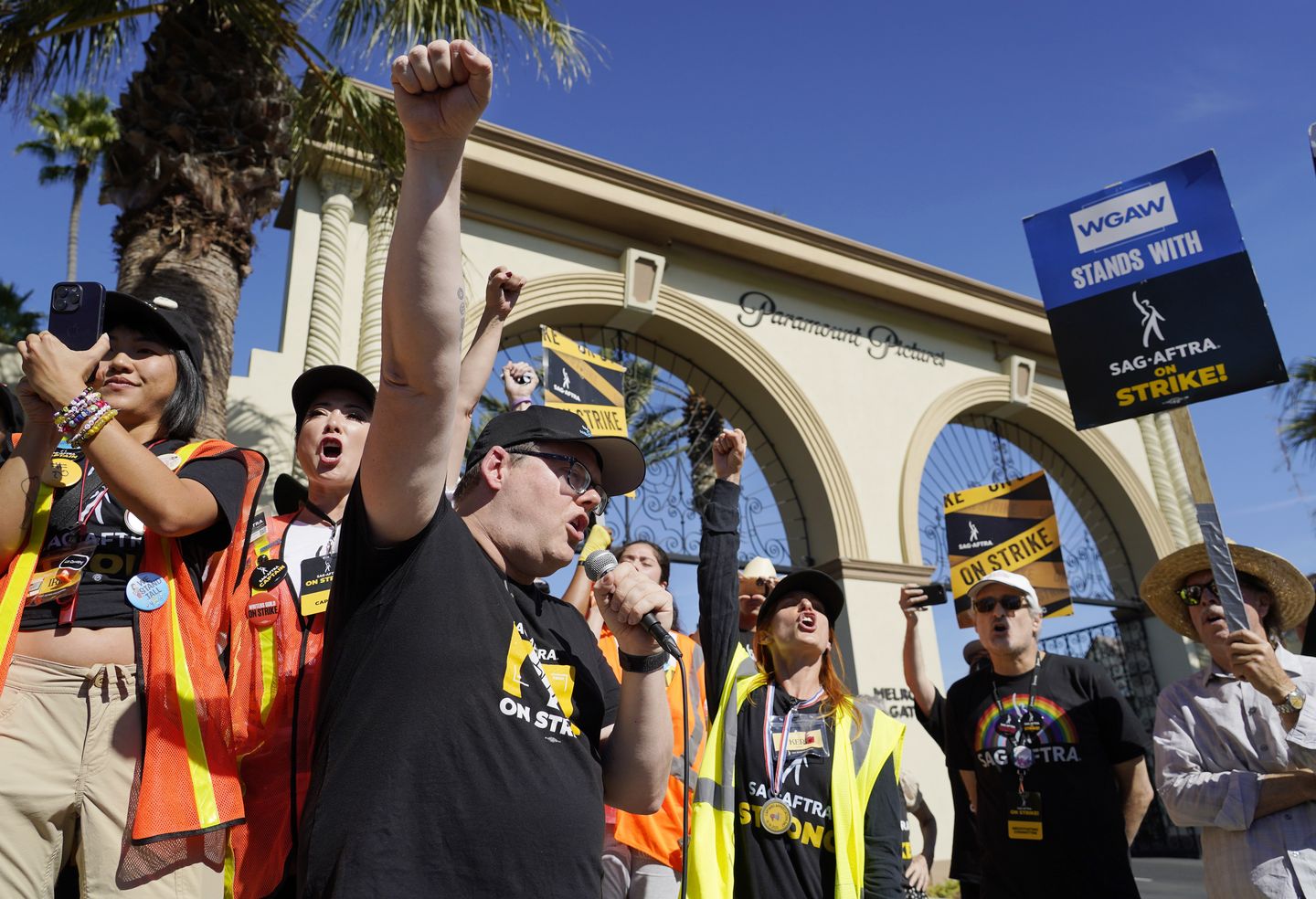 Meetings between striking actors and the Hollywood studios are expected to continue Tuesday as SAG-AFTRA leaders consider the studios' "best and final" offer this week.
The two parties met Monday afternoon for another round of talks and went late into the night. The meeting concerned the offer by the Alliance Of Motion Picture and TV Producers from last week.
"This morning our negotiators formally responded to the AMPTP's 'Last, Best & Final" offer," the actors union said in a statement. "Please know every member of our TV/Theatrical Negotiating Committee is determined to secure the right deal and thereby bring this strike to an end responsibly."
---
---
Reports have suggested the talks have been productive since they restarted Oct. 24 but the two parties remain divided on key issues.
One of those issues is artificial intelligence. According to some reports, the studios want a broader agreement on AI that is similar to the one they hammered out with the Writers Guild of America. However, the Screen Actors Guild-American Federation of Television and Radio Artists is pushing for a more project-specific plan that would include more control over an actor's likeness if it happened to be scanned by a studio.
The actors strike is nearing its 120th day this week, and studios are likely feeling the pressure. The strike has already eaten up much of the fall TV season and, if it continues, will likely mean more delays and cancellations. Already several high-profile movie releases have had to halt production or delay, including the upcoming "Mission: Impossible" film and "Dune: Part 2."