消息
Speaker McCarthy dares House Republicans to vote for a government shutdown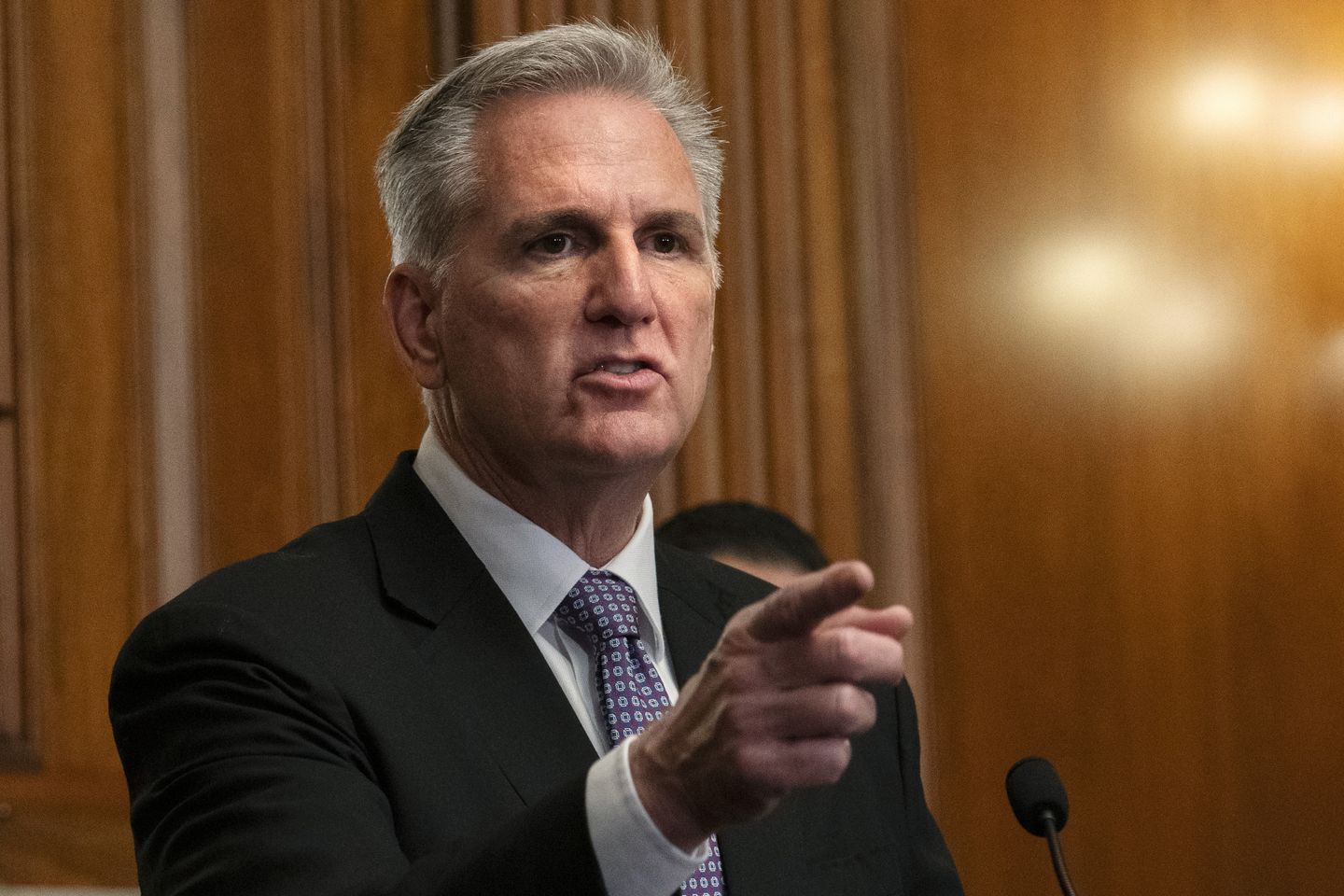 House Speaker Kevin McCarthy has made border security a central feature of his stopgap funding bill to keep the government open and is daring conservative holdouts to vote against it.
Lawmakers are set for a test vote on the legislation Friday but there are enough Republican lawmakers ready to vote no and sink it.
"Every member will have to go on record where they stand," said Mr. McCarthy, California Republican. "Are they willing to secure the border, or do they side with President Biden on an open border." 
---
---
The stopgap bill, titled the Spending Reduction and Border Security Act, cruised through the House Rules Committee on Friday morning and headed to the House floor.
The bill would extend government funding to Oct. 31 with topline spending cuts to $1.47 trillion. It also includes most of the House's marquee border bill, the Secure the Border Act, and would create a 16-member commission to study the debt problem.
The steep cuts and border policies make the measure a nonstarter in the Democrat-run Senate, where Majority Leader Charles E. Schumer has warned Mr. McCarthy for weeks that a GOP bill would cause a shutdown.
The speaker said that the Senate has "not done anything" to fund the government compared to the House, which has managed to pass four spending bills — three of which were advanced Thursday night. 
"I'm putting a bill on the floor so government won't shut down," Mr. McCarthy said. 
Meanwhile, Mr. Schumer, New York Democrat, has been moving a bipartisan bill through his chamber. That bill, which includes over $6 billion in Ukraine funding and no border policy, is a nonstarter in the House.
The Senate bill is also hamstrung by the chamber's rules, with objections from Republican Sen. Rand Paul of Kentucky, likely delaying the vote until Monday, after the shutdown begins at midnight Saturday.
A group of Senate Republicans has been working on an amendment to the upper chamber's stopgap bill that would add billions of dollars for border security, but not attach policy to the measure.
The lack of a change in border policy makes the Senate bill unacceptable to House Republicans. 
"You have to get 60 votes in the Senate for policy change," Mr. McCarthy said. "That's going to be a high threshold, but it has to be policy."