消息
Some 'Obamacare' plans could see big rate hikes after lawmakers fail to agree on reinsurance program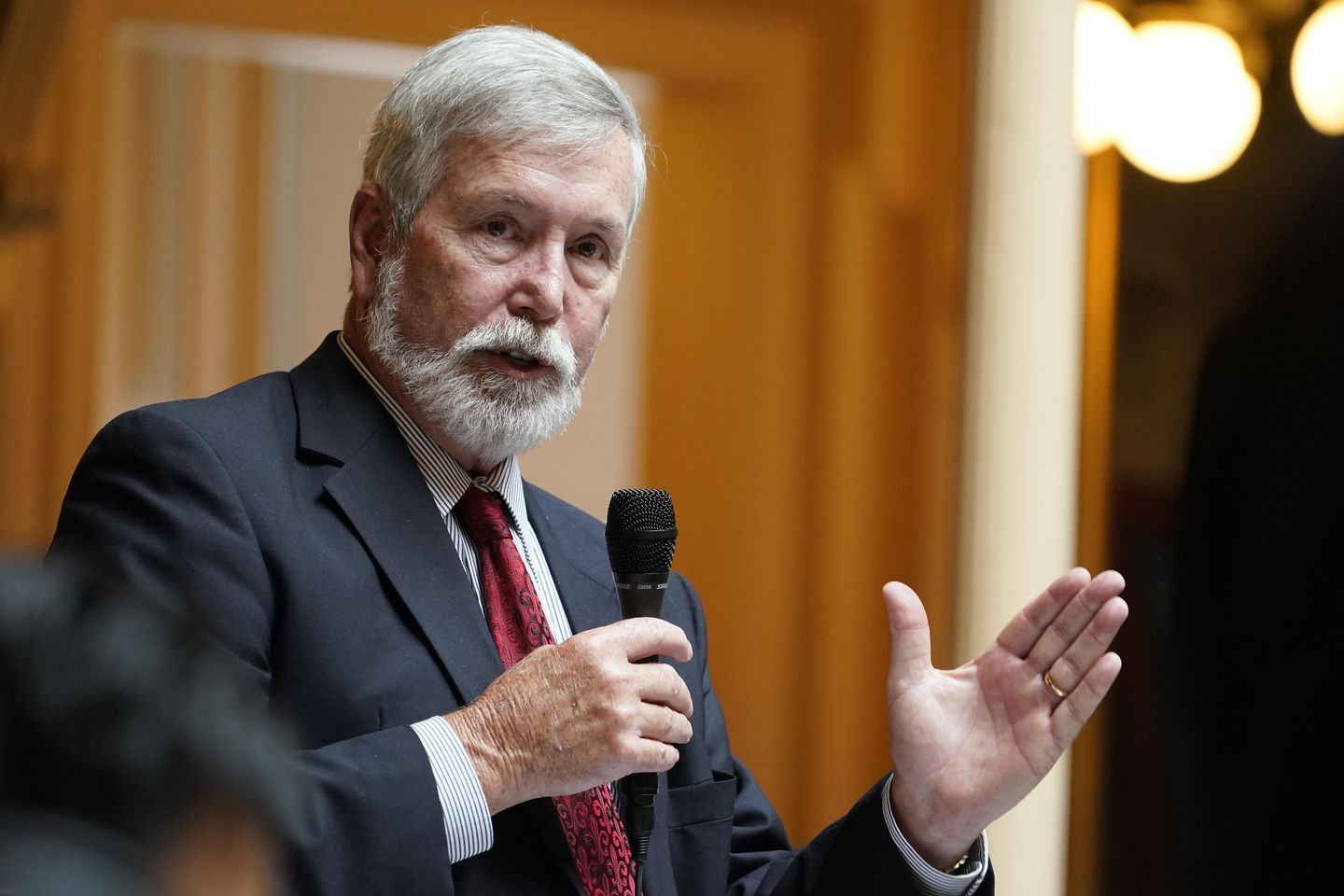 RICHMOND, Va. — Some Affordable Care Act health plans could see big rate hikes in 2024 after Virginia lawmakers failed to reach agreement on a widely supported program that reduced premiums this year, state officials and insurance companies said this week.
At issue is the state's relatively new reinsurance program, which the General Assembly voted to create in 2021. Launched this calendar year, the program works by essentially pooling certain expensive claims and using mostly federal and some state money to cover them. By reducing risks and costs to insurers, it aims to lower premiums in the "Obamacare" individual marketplace – and did so successfully this year, according to state data.
But now, due to a lack of consensus among lawmakers, the widely supported program is headed toward suspension for 2024, officials said Wednesday at a State Corporation Commission meeting. A range of observers said in interviews that they believed the program could still be salvaged, but time is quickly running out.
---
---
The commission, an independent state agency that regulates insurers, warned publicly in June that it needed guidance from the politically divided General Assembly regarding a key reinsurance program input: the premium reduction it should seek for 2024. Otherwise, that number could be set at zero, effectively suspending the program, the agency said.
An SCC official from the agency's Bureau of Insurance made clear in the Wednesday morning forum that lawmakers had yet to deliver a consensus on the target for 2024.
"So without that direction, the SCC established a 0% premium reduction for the reinsurance program for 2024. That means that the effects of the premium people are seeing now on the individual market during 2023 will go away, and we'll see rates increasing back to the level they would have been without reinsurance for 2024," said the official, Julie Blauvelt.
Executives from three insurance companies went on to present their proposed rates for 2024, each making clear that the end of the reinsurance program was a major driver in the proposed hikes for individual plans.
An SCC presentation projected a 28.4% average rate change for individual plans in 2024 from the current year, based on rate filings.
The proposed rates still need commission approval.
That lawmakers failed to reach agreement on the premium reduction goal is not surprising. They've also failed to compromise and pass a state budget despite a multibillion-dollar surplus. Private talks have gone on for months without much apparent urgency.
Del. Barry Knight, the money committee chairman leading negotiations for House Republicans, said in a text message Wednesday that the reinsurance program was still up for discussion. Asked about the timeline for those talks and whether the program could be reinstated for 2024, he responded: "Depends if we get a budget. I would say yes."
His Senate Democratic counterparts, finance committee co-chairs Janet Howell and George Barker, didn't respond to phone calls seeking comment. Gov. Glenn Youngkin's press team did not respond to questions about whether the administration supports the continuation of the program.
"There is time to save this from my perspective," said Doug Gray, executive director of the Virginia Association of Health Plans.
But any effort to do so needs to happen quickly, he added, partly because insurers will soon face administrative deadlines about sending certain customers notices about the potential rate increases.
If the program isn't revived, the people who will be hurt most are not low-income customers, who receive subsidies, but middle or higher-income individuals who "pay the full bill" for the insurance they purchase, often entrepreneurs and small-business owners, Gray said.
Reinsurance also helps workers in the gig economy afford insurance, said Democratic Del. Mark Sickles, who carried the House version of the bill that established the program.
Sickles said he is hopeful the program can be salvaged. So is Sara Cariano, senior health policy analyst with the Virginia Poverty Law Center.
Other advocacy groups who support the program warned in testimony last month to the commission that suspending the program could throw the market "into turmoil."
It could also force Virginians who rely on the individual market to "choose between paying more for the same health coverage they have now, selecting a plan with less robust coverage, or becoming uninsured. This would most seriously impact older adults and individuals with chronic health conditions who cannot go without health coverage," said the letter from a broad coalition of groups including AARP Virginia, the Virginia Poverty Law Center and the National Multiple Sclerosis Society.
A recent analysis of preliminary rate filings by the nonprofit KFF found that "Obamacare" marketplace insurers are seeking a median premium increase of 6% for next year, Freddy Mejia, deputy director of policy at the Richmond-based Commonwealth Institute, noted.
"Virginia is likely going to see the highest increase in ACA marketplace premium rates in the country," Mejia said.
Copyright © 2023 The Washington Times, LLC.