消息
Senators huddle with Big Tech titans to begin monumental task of writing laws to govern AI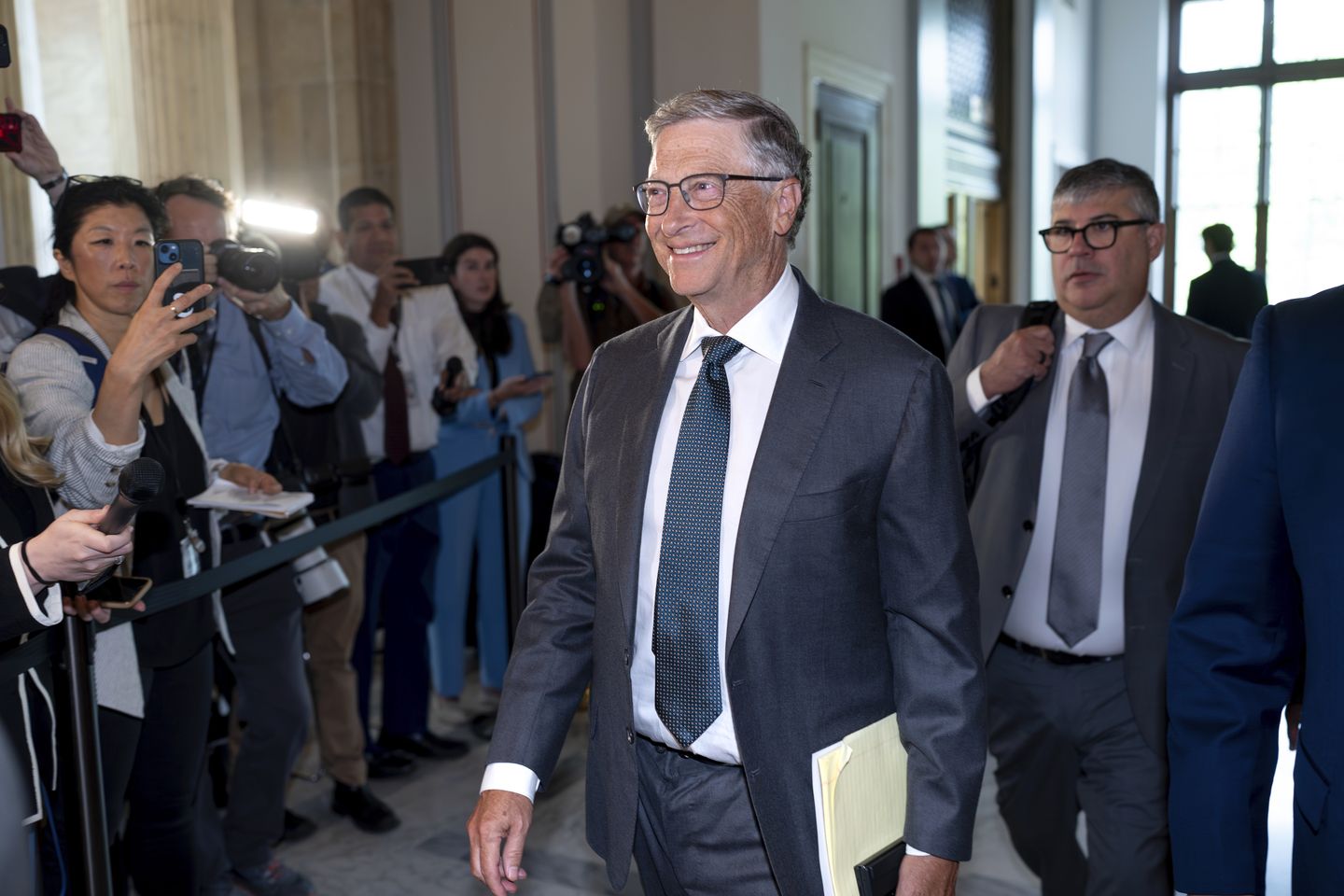 Scores of senators privately huddled with Big Tech leaders in Washington on Wednesday to jumpstart the process of writing rules for artificial intelligence intended to keep people safe and foster American innovation. 
More than 60 senators attended the closed-door gathering, according to Senate Majority Leader Charles E. Schumer. He convened the insight forum to bypass the traditional open committee structure when hearing from tech leads such as Elon Musk, Bill Gates, Meta's Mark Zuckerberg, Google's Sundar Pichai, and several others. 
Mr. Schumer, New York Democrat, acknowledged the daunting task of crafting comprehensive AI legislation before next year's elections.
---
---
"This is the hardest thing that I think we have ever undertaken but we can't be like ostriches and put our heads in the sand," Mr. Schumer told reporters. "Because if we don't step forward, things will be a lot worse."
Mr. Musk, who was seated more than a dozen spots away from his rival Mr. Zuckerberg, said he did not see much disagreement at the meeting but did not believe that Congress was ready to regulate. 
"The sequence of events will not be jumping in at the deep end and making rules," Mr. Musk told reporters outside the Senate after exiting the meeting.
Attendees described the meeting as civil and spirited though several senators lamented the format and the decision to keep the meeting hidden from public view. 
Sen. Josh Hawley, Missouri Republican, told reporters he refused to enter the gathering and criticized the decision to get lawmaking tips from Big Tech.
"We're going to invite them to come and tell us how we should do AI and we're going to do it behind closed doors where no one can see?" Mr. Hawley said. "It's like a giant cocktail party … for Big Tech."
Democrats also raised objections to the private get-together.
Sen. Elizabeth Warren, Massachusetts Democrat, questioned the need to hide the meeting from public view. 
"They're sitting at a big roundtable all by themselves, all of the senators are to sit there and ask no questions," Ms. Warren told reporters after the meeting. "That's the setup."
Sen. John Kennedy, Louisiana Republican, said he did not hear much at the meeting regarding regulatory suggestions. He said he hoped lawmakers start with baby steps on AI rules. 
"In terms of do we have some sort of overarching regulatory framework that we're close to agreeing on that addresses the dangers and potential of artificial intelligence, in my judgment no," Mr. Kennedy said. "We just don't right now."
Many unanswered questions about potential AI rules remain, including who will be responsible for enforcing them.
Existing regulators may face difficulty earning the trust of senators to believe that they are up to the task of governing AI. Sen. Ted Cruz, Texas Republican, wrote to the Federal Trade Commission on Monday with concerns about the agency's plans to regulate AI for disinformation and bias.  
Some tech leaders and lawmakers want a new regulator to govern AI. Microsoft has called for a new regulatory agency and Ms. Warren and Sen. Lindsey Graham, South Carolina Republican, have authored legislation to create a new digital regulator. 
Asked if her bill or any AI bills would pass before next year's election, Ms. Warren did not sound optimistic, though she promised to keep fighting for it.
Mr. Schumer said he intended to create a comprehensive plan for AI that incorporates many different ideas. He said he had spoken with House Speaker Kevin McCarthy, California Republican, and cautioned against legislating too quickly.
"If you go too fast, you could ruin things," Mr. Schumer said.