消息
Sales of Travis Kelce's jersey spike after pop star Taylor Swift shows up to watch him play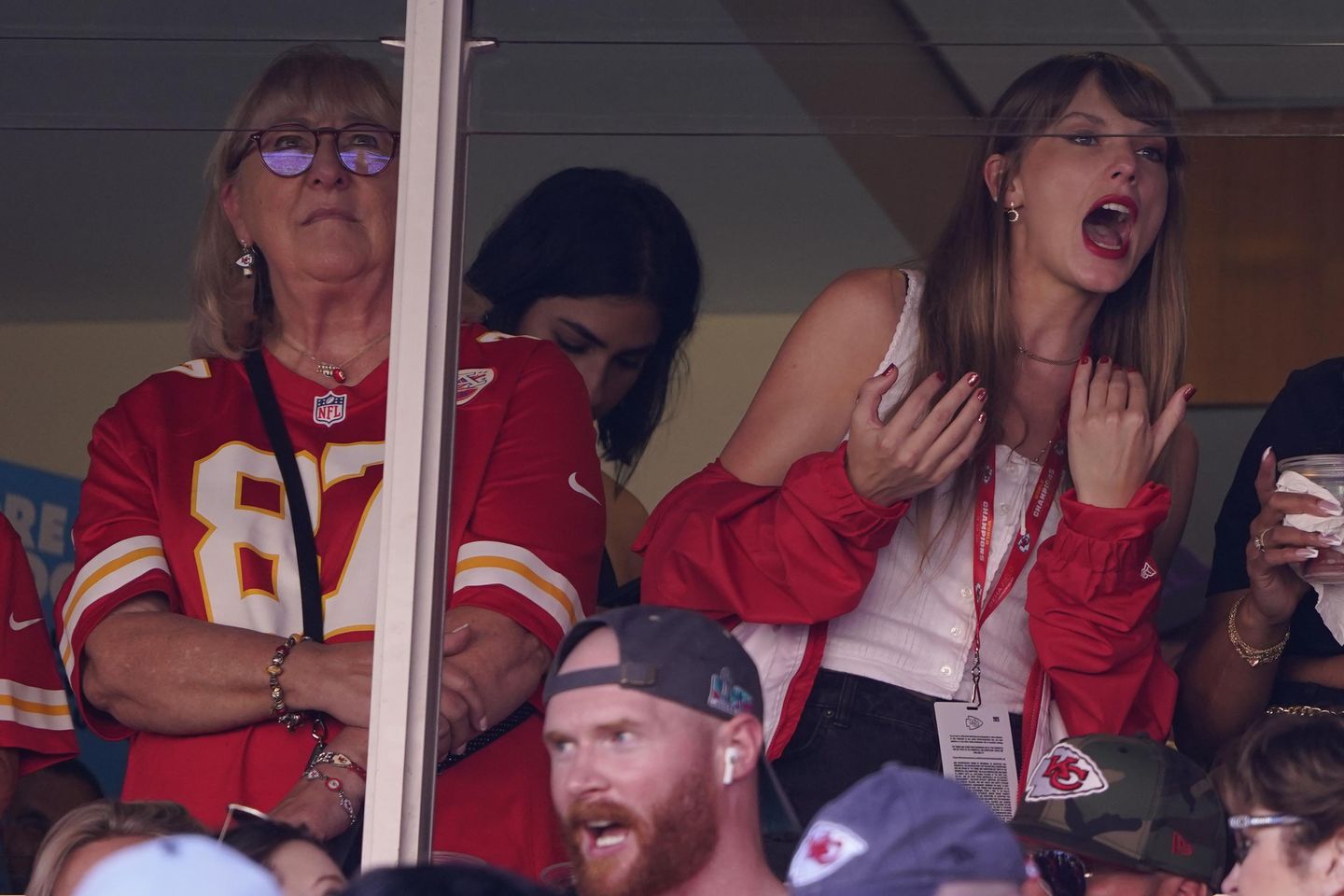 Kansas City Chiefs tight end Travis Kelce saw his jersey sales quadruple Sunday after pop superstar Taylor Swift showed up to an NFL game to watch him play.
Ms. Swift attended the Chiefs home game against the flatlining Chicago Bears, sitting in a box with Mr. Kelce's mother, Donna. Ms. Swift would also go on to leave the game in Mr. Kelce's convertible.
Neither Mr. Kelce nor Ms. Swift have officially confirmed that the pair are dating. Ms. Swift is in the middle of her ongoing "Eras" tour, which is set to end in November 2024.
---
---
During and after the game, Mr. Kelce's jerseys flew off the digital "shelves."
"Yesterday, Travis Kelce was one of the top 5 selling NFL players and saw a nearly 400% spike in sales throughout the Fanatics network of sites, including NFLShop.com," a Fanatics spokesperson told TMZ Sports Monday.
The spike in interest was enough to rocket Mr. Kelce's No. 87 jersey into the top five for NFL jersey sales, according to sports business writer and podcaster Joe Pompliano.
Mr. Kelce and the Chiefs have also seen a notable jump in social media followers on Instagram and X.
Mr. Kelce was followed by 27,249 new accounts on Instagram on Sunday and 7,438 on X on Monday, after having garnered 7,242 followers on Instagram Saturday and 538 new followers on X Sunday, the Morning Brew news site wrote in a post on X.
The Chiefs, meanwhile, got 13,610 new Instagram followers and 2,916 new X followers on Monday, the Morning Brew wrote.
Despite Ms. Swift's star power, the Fox national broadcast moved away from the game at halftime, when the defending Super Bowl champion Chiefs were beating the Bears 34-0. The Chiefs would go on to win 41-10.
Mr. Kelce caught seven of eight passes for 69 yards and a touchdown from quarterback Patrick Mahomes during the game.