SAG nearing deal with Hollywood studios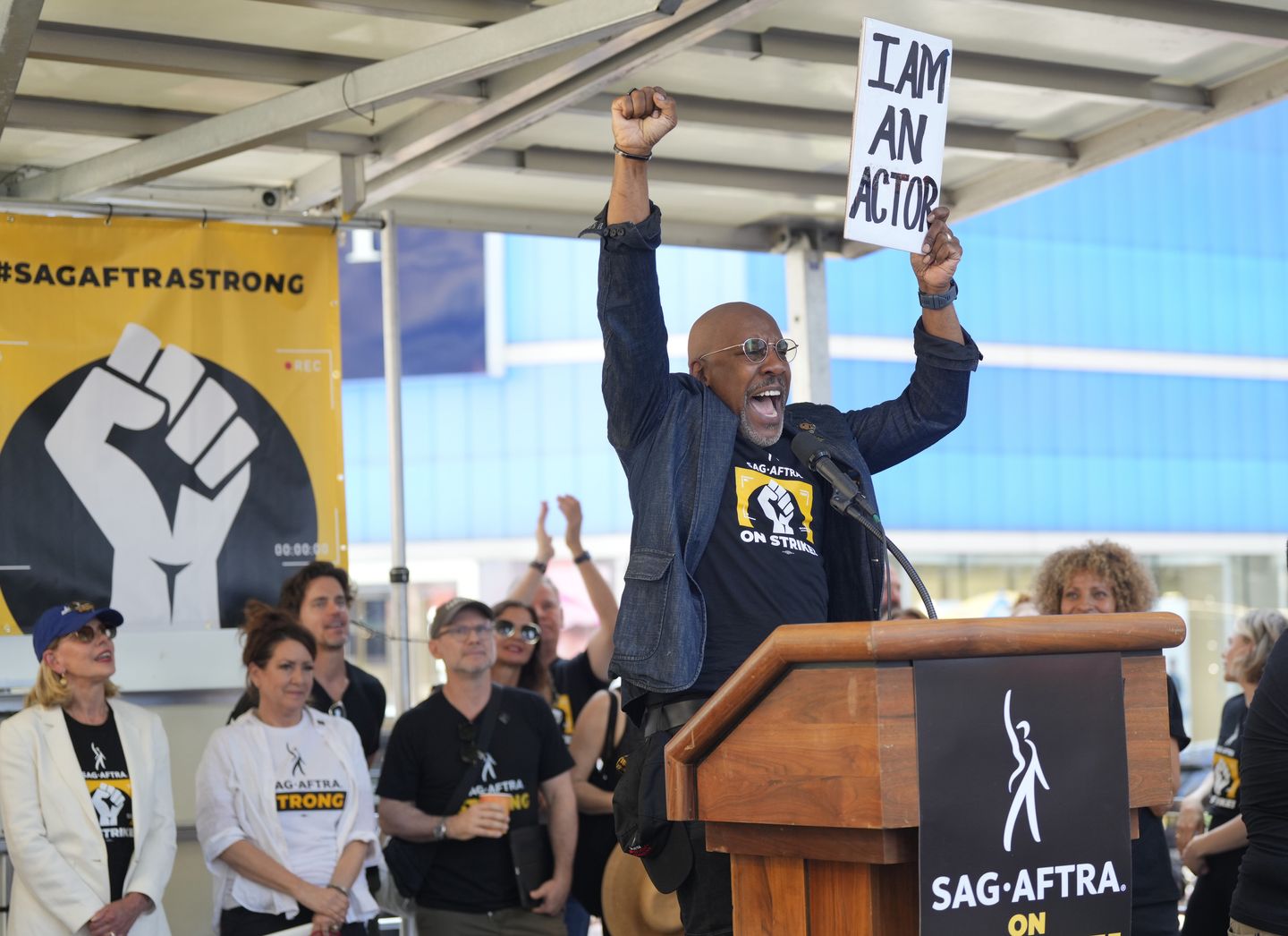 Striking Hollywood actors and the studios reportedly are close to a deal on a three-year contract after a weekend of negotiating.
Screen Actors Guild negotiators took a step back Monday with plans to continue negotiations Tuesday. According to reports, the two parties made significant progress on the two key issues: streaming residuals and artificial intelligence.
While both sides remain optimistic, the union reiterated to members Monday that the situation can change.
---
---
"While talks over the past week have been productive, we remain far apart on key issues," SAG-American Federation of Television and Radio Artists said.
SAG-AFTRA is asking for success-based residual payments for streaming shows, meaning the better a show does, the bigger the residual checks. The studios have been resistant, saying previous proposals by the union on the issue were untenable.
The union also wants restrictions on how artificial intelligence can be used in the entertainment business. The union is particularly concerned with the use of AI to replicate an actor's voice or appearance.
When the striking Writers Guild of America reached a deal with the studios in late September, many industry watchers expected SAG-AFTRA to reach a deal soon after. However, more than a month after the writers' deal, negotiations are continuing. Tensions rose this month as the studios walked away from the bargaining table after receiving the latest counteroffer from SAG-AFTRA.