消息
Russia's central bank makes huge interest rate hike to try to prop up falling ruble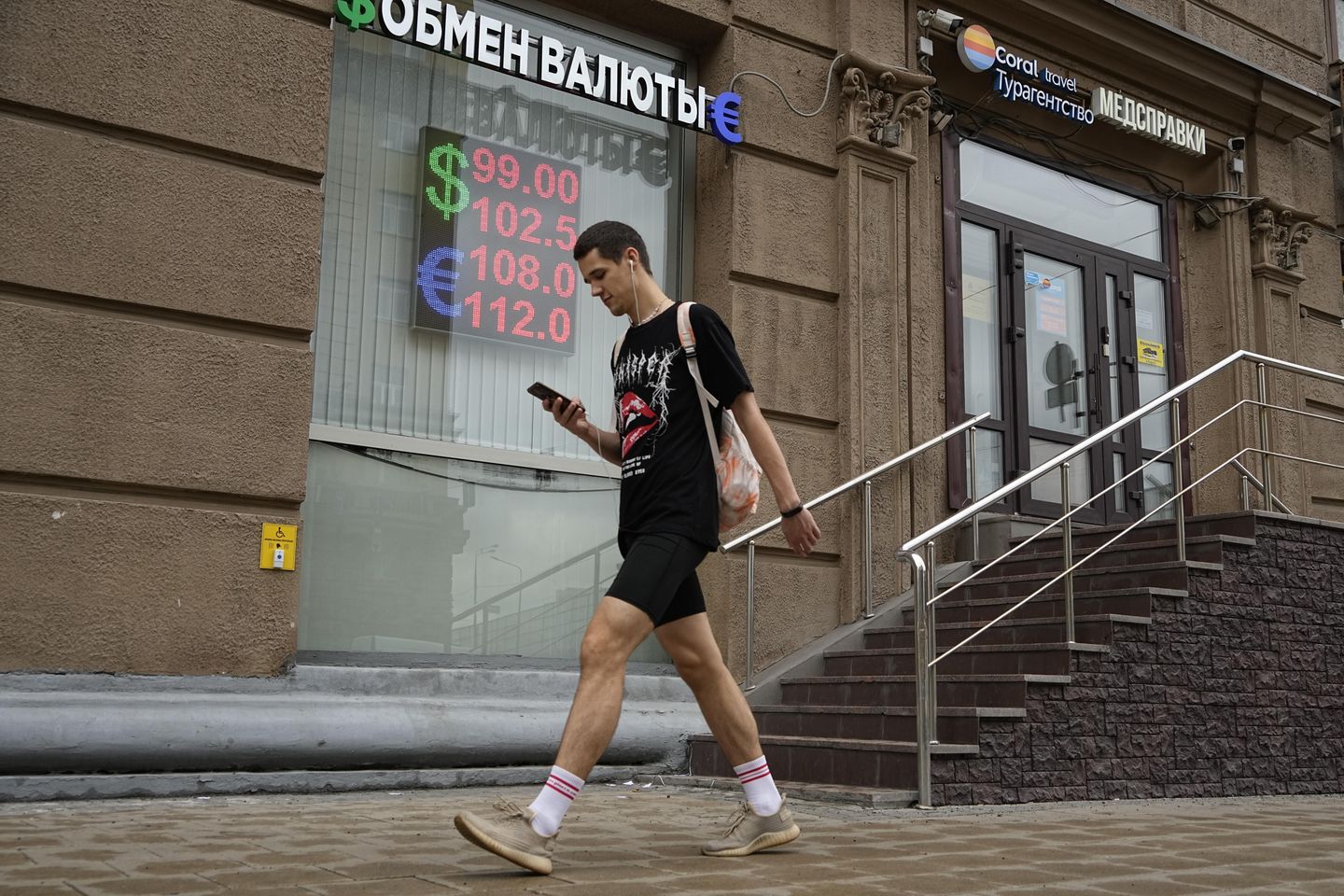 TALLINN, Estonia (AP) — Russia's central bank made a big interest rate hike of 3.5 percentage points on Tuesday, an emergency move designed to fight inflation and strengthen the ruble after the country's currency reached its lowest value since early in the war with Ukraine.
The decision to bring the key rate to 12% was announced after a meeting of the bank's board of directors was called a day earlier as the ruble declined. The fall comes as Moscow increases military spending and Western sanctions weigh on its energy exports.
The Russian currency passed 101 rubles to the dollar on Monday, losing more than a third of its value since the beginning of the year and hitting the lowest level in almost 17 months. On Tuesday, the ruble strengthened after the rate hike announcement but has since given up some of those gains to hit about 98 to the dollar.
---
---
The central bank says demand has exceeded the country's ability to expand economic output, increasing inflation and affecting "the ruble's exchange rate dynamics through elevated demand for imports."
"Consequently, the pass-through of the ruble's depreciation to prices is gaining momentum and inflation expectations are on the rise," the bank said in a statement.
President Vladimir Putin's economic adviser, Maksim Oreshkin, on Monday blamed the weak ruble on "loose monetary policy" in an op-ed, adding that central bank has "all the tools necessary" to stabilize the situation and that he expects normalization shortly.
By raising borrowing costs, the central bank is trying to fight price spikes as Russia imports more and exports less, especially oil and natural gas, with defense spending going up and sanctions taking a toll. Importing more and exporting less means a smaller trade surplus, which typically weighs on a country's currency.
Inflation reached 7.6% over the past three months, the central bank said. It also made a big rate hike of 1 percentage point last month, saying inflation was expected to keep rising and the fall in the ruble is adding to the risk. Its next meeting on interest rates is planned for Sept. 15.
After Western countries imposed sanctions on Russia over the invasion of Ukraine in February 2022, the ruble plunged as low as 130 to the dollar, but the central bank raised its key interest rate to as high as 20% in the days afterward and enacted capital controls that stabilized the currency's value. It has cut rates in the months since.
Copyright © 2023 The Washington Times, LLC.