消息
Retailers tell employees to ignore retail theft or lose their jobs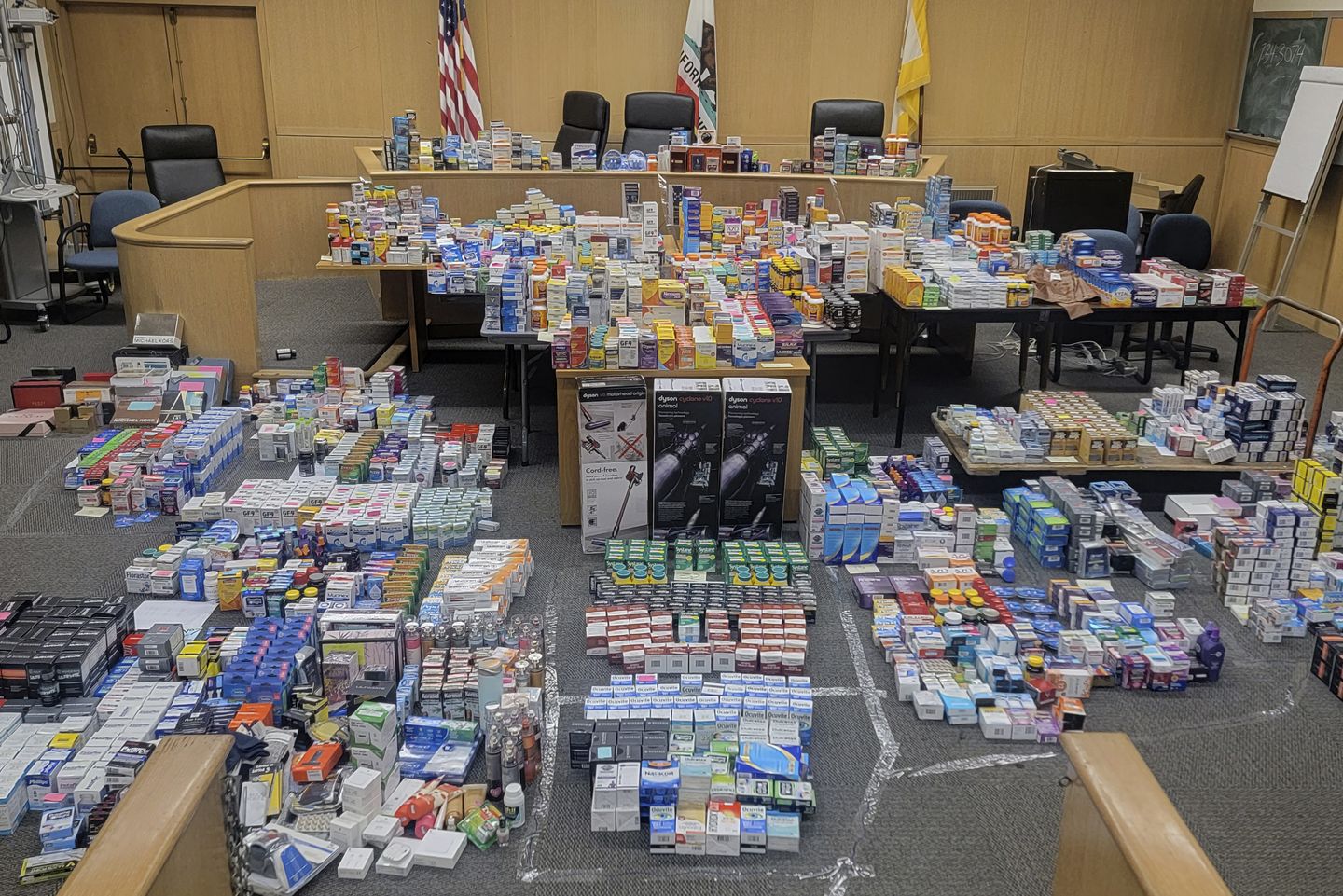 Retailers have ordered employees to ignore gangs of shoplifters and started firing workers who buck the policy as an organized crime spree sweeps the nation's stores.
Bank holding company Capital One estimates losses from retail thefts nationwide will surge from $86.6 billion last year to at least $115 billion in 2025 as stores lock up goods, bolster security and cut their losses rather than risk the financial liability of confronting the thieves.
The average shoplifting incident cost retailers $461.86 in 2020 and stores only catch about 2% of the incidents, according to Capital One. But experts say that's nothing compared to the cost business owners would pay for the consequences of an employee injured — or worse — while trying to stop a theft.
---
---
"They'd rather take a loss on $500 in goods than eat what it costs to pay a medical bill, get sued or replace an employee," Jason Friedman, a Dallas-based attorney who litigates workplace lawsuits, told The Washington Times. "They do it to protect the employees, so they don't feel they have to stop a theft to keep their jobs."
Several recent reports have found companies firing workers who intervened in the heists.
In May, athletic apparel retailer Lululemon fired two Atlanta-area employees who called the police before following a gang of masked thieves out of their store. Lululemon insisted it terminated them for following the shoplifters, not calling the police.
Then, last month, multiple news outlets reported that Kroger-owned King Soopers fired Colorado employee Santino Burrola after he filmed three shoplifters leaving the supermarket on Father's Day with $500 worth of laundry detergent. Mr. Burrola called the police and posted the video to TikTok, where rapper Snoop Dogg reposted it.
Also last month, a Georgia Lowe's big-box store briefly fired employee Donna Hansbrough, 68, after she tried to stop three shoplifters from leaving with carts filled with $2,000 of merchandise. One shoplifter punched her in the face three times, and the company reinstated her after a public backlash.
In a June 9 statement on store safety, the National Retail Federation praised businesses for training employees to contact the police and avoid "situations that may result in confrontation."
"The number one priority for retailers is ensuring the safety and security of both customers and workers," the retail trade group said.
The zero-tolerance trend for retail workers confronting thieves comes as lawmakers debate whether soft-on-crime policies in America's largest cities have contributed to a pandemic-era surge in organized retail crime, including daytime smash-and-grab robberies and follow-home "jugging" thefts.
The NRF reported in June that 53% of consumers responding to a survey said retail crimes such as shoplifting and looting stores have increased in their community since the start of COVID-19.
The retail group found that the "inventory shrink" of items lost to customer theft, employee theft, human errors or other reasons hit $94.5 billion in 2021, up 53% from 2019.
On Capitol Hill, former prosecutors told House lawmakers at a June 13 hearing that soft-on-crime policies downgrading shoplifting and theft to less-serious offenses in recent years have roused crooks to steal with impunity.
The uptick in financial losses has led some big-box retailers to abandon the most crime-ridden cities as more shoppers avoid the worst-hit stores.
In Northern California, Nordstrom and Banana Republic have left the San Francisco Centre shopping mall, and mall operator Westfield is also pulling out of the city.
Nike and REI have shut down stores in Portland, Oregon, because of brazen theft. Walmart has abandoned Chicago's Southside and parts of the District, and Best Buy is retreating nationwide because of decreased consumer spending and theft-induced losses.
Among the remaining stores, some CVS and Walgreens locations have started locking body wash, skin lotion, toothpaste and deodorant behind glass to prevent thieves from walking away with inventory.
Companies have enacted zero tolerance to protect employees and their ledgers as thefts snowball, said Mr. Friedman, the Texas attorney.
"What if a worker gets shot, stabbed or killed? The employer is going to bear the cost of their medical expenses, of their being out of work and of finding a replacement," he said. "At the end of the day, it's going to cost more to stop retail crimes than to let them happen."
Branden Muhl, CEO of Mahaska Bottling Company, said his "Mahaska Markets" automated convenience stores at industrial manufacturing plants have likewise seen an uptick in employers ignoring employee retail thefts across the eight Upper Midwestern states where they operate.
"We do see a trend with the tighter labor markets driving a greater willingness to overlook and subsidize employee retail market theft as a cost of doing business to avoid the much larger costs of posting jobs, interviewing and hiring or re-hiring," Mr. Muhl said in an email.
As retailers pull back their workers, public officials are scrambling to resolve the crisis.
In California, a spokesperson for state Attorney General Rob Bonta pointed to his progress at working with retailers and online marketplaces to prosecute organized shoplifting gangs that steal retail goods to resell online or return to stores for refunds.
Mr. Bonta, a Democrat, signed a June 20 agreement to share law enforcement data on the crimes with business owners. He has also advised consumers and workers to submit reports and tips about the thefts to oag.ca.gov/retailcrime.
"The fact is, we are stronger when we work together as a united front," Mr. Bonta said.
In an email to The Times, an FBI spokesperson pointed to a statement on the federal agency's website noting that organized retail theft drives up consumer prices. The FBI does not track retail crimes separately, the spokesperson noted.
"The FBI focuses on the most significant retail theft cases involving the interstate transportation of stolen property as organized retail theft is a gateway crime," the statement said. "Major crime rings use the illicit proceeds to fund other crimes like health care fraud, money laundering, and potentially terrorism."
According to a recent NewsNation/Decision Desk HQ poll, 72% of voters believe employers shouldn't punish workers for intervening against shoplifters.
Companies say the crime wave leaves them little choice, however.
Among small business owners responding to a recent poll by Idaho-based recruitment agency RedBalloon, 82% expressed concern about a growing trend of public officials failing to prosecute retail theft.
"With many left-leaning judges slapping property owners with huge liability for injuring a criminal when stopping them in the act of theft, it's no wonder that many business owners feel helpless," Andrew Crapuchettes, RedBalloon CEO, told The Times.