消息
Passenger arrested on Delta flight after cutting self, flight attendant, authorities say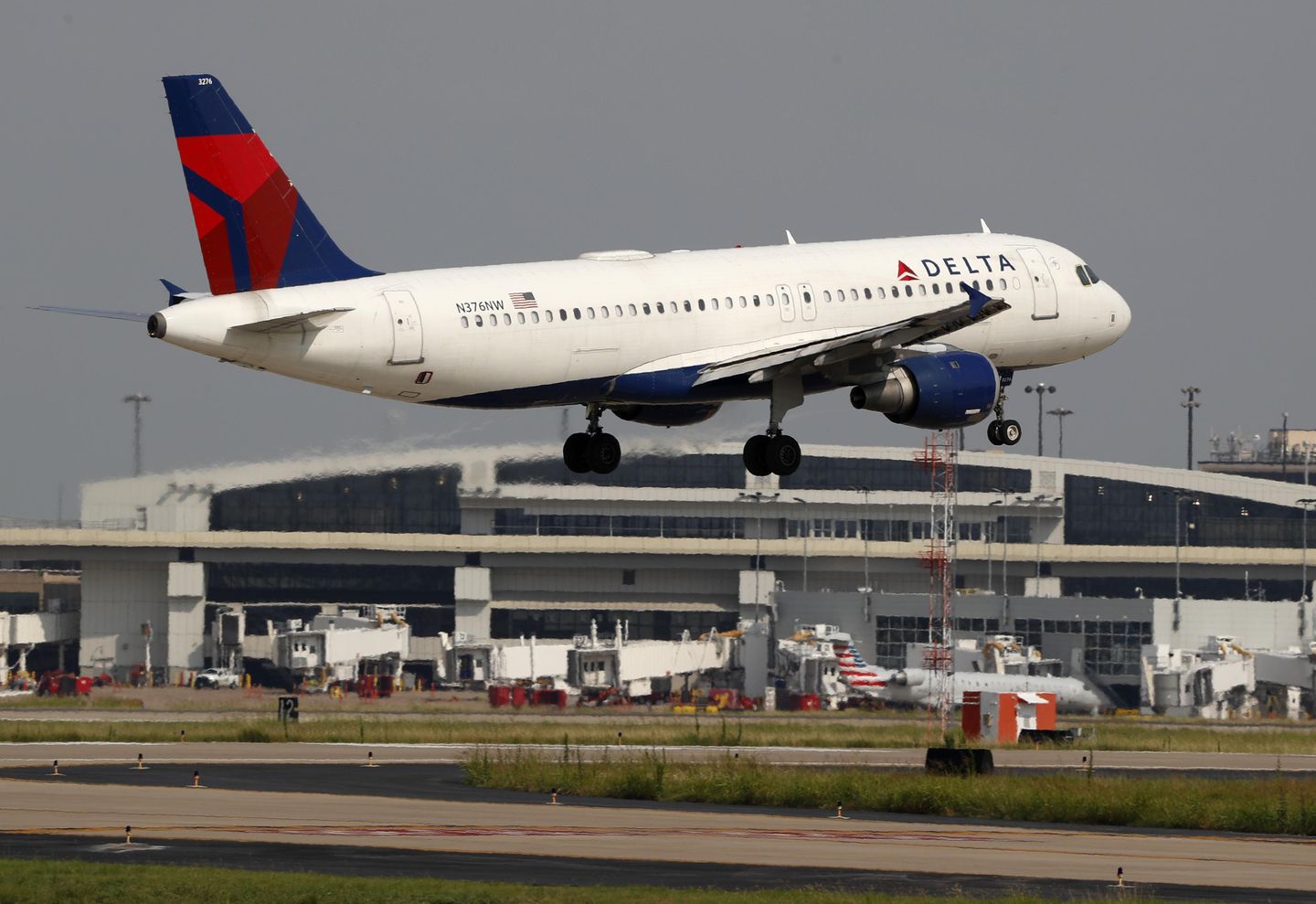 NEW ORLEANS — A man aboard a Delta Air Lines jet that had just landed in New Orleans cut himself and attacked a flight attendant before being subdued by fellow passengers, a sheriff's spokesman said.
Passengers held down the 39-year-old man until deputies could board the plane and arrest him, The Times-Picayune/ The New Orleans Advocate reported, quoting Jefferson Parish sheriff's Capt. Jason Rivarde.
It wasn't clear what motivated the violent outburst Wednesday afternoon that occurred after Delta Flight 2432 from Atlanta landed at Louis Armstrong International Airport
---
---
The man used an unspecified sharp object to cut himself in the neck, then threatened a flight attendant and gave her a superficial cut, Rivarde said. He said the passenger faces charges of aggravated battery, simple battery and disturbing the peace.
Another passenger on the Airbus A321 jet, Raquel Davis, said she didn't see the outburst but heard flight attendants on the intercom first asking for medical professionals to help.
Davis told the newspaper she was impressed with how the crew kept the rest of the passengers calm.
"It's surprising that nobody was raising a ruckus," Davis said. "It was weird in a good way."
Atlanta-based Delta said in a statement that it has "zero tolerance for unruly behavior on our aircraft and in our airports."
"Nothing is more important than the safety and security of our people and our customers," the airline's statement said.
Copyright © 2023 The Washington Times, LLC.