消息
Online bets on NFL games surged in Week 1 as legal sports betting continues to grow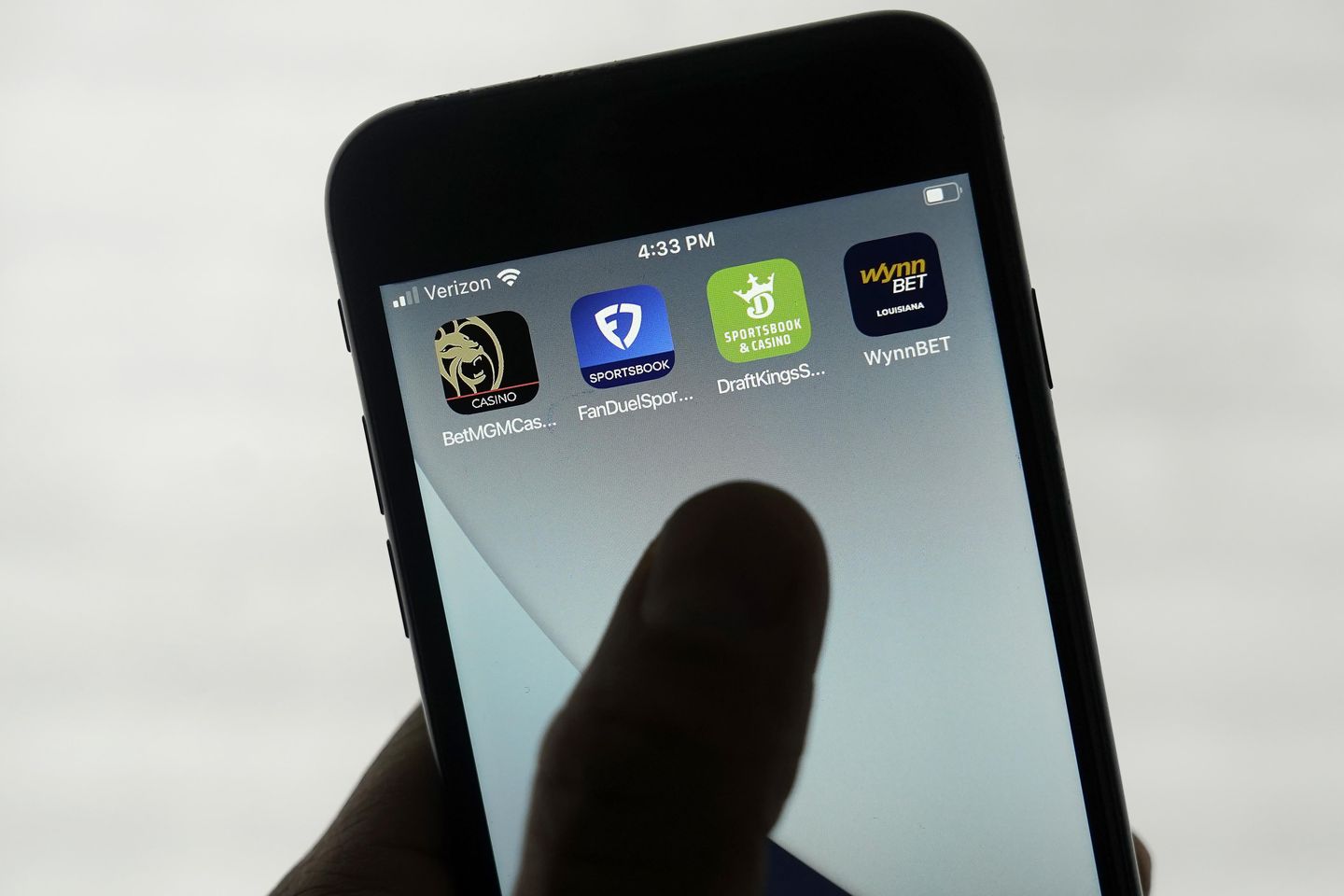 ATLANTIC CITY, N.J. — A company that most of the legal U.S. sports betting industry uses to verify that its customers are where they say they are is reporting a record number of transactions over the first weekend of the NFL season.
GeoComply Solutions, the Vancouver, Canada-based tech company, said Wednesday it recorded 242.3 million geolocation transactions from customers of legal U.S. sportsbooks, representing a 56% increase from the same time period in 2022.
The data records the amount of times the company was called on to verify a customer's location. It is considered a good indicator for at least a minimum level of sports betting activity, more than 80% of which is done online in the U.S.
---
---
The company also said over 1.1 million new player accounts were created in the first week of this year's NFL season, an increase of over 40% from the same period a year ago.
Legal sports betting is operational in 35 states plus Washington, D.C., up from 31 at the start of last year's season. Three additional states have approved it but not yet launched, according to the American Gaming Association, the gambling industry's national trade group.
"Consumer awareness around the security and fairness of legal online betting platforms has played a pivotal role in the responsible growth of the industry," said GeoComply co-founder and CEO Anna Sainsbury.
She said the report indicates a high level of demand for sports betting in states that have not yet legalized it, including six states where lawmakers are considering bills to do so next year: Alabama, Georgia, Minnesota, Missouri, Mississippi, and South Carolina.
It recorded attempts – ultimately unsuccessful because would-be bettors were in states where it is not legal – to place bets with sports books in other states. Regulators require gamblers to be physically present in the state in which they are trying to place a bet.
There were more than a half-million attempts to place online bets originating in Missouri, with 262,000 in Mississippi; 92,000 in Georgia; 57,000 in Alabama; 52,000 in Minnesota and 37,000 in South Carolina, according to the company.
The report also showed how popular in-play betting has become, in which customers place a bet while a game is already in progress. In the Thursday night season opener between the Kansas City Chiefs and Detroit Lions, when Detroit scored the game's first touchdown, GeoComply saw a massive spike in transactions, with over 4,200 per second shortly afterward.
The data does not purport to definitively record every online bet placed in the U.S. Geolocation checks are carried out at several steps in the betting process, including creating an account, logging in, and placing an actual bet.
Copyright © 2023 The Washington Times, LLC.