NYC Starbucks workers file labor complaints as hundreds of stores join strike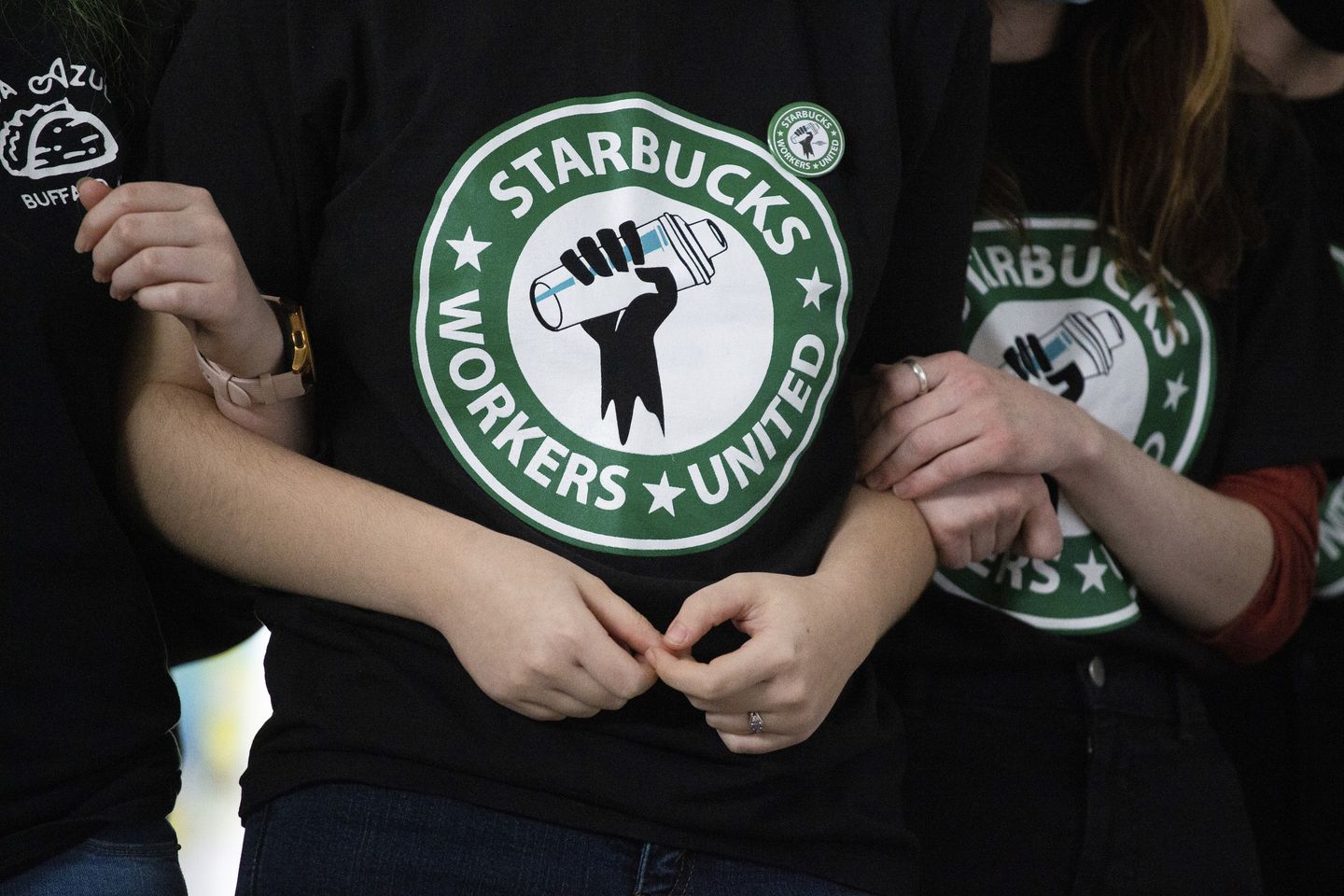 Workers at New York City Starbucks locations added fuel to the already burning labor battle at the company by filing 14 new labor complaints alleging the coffee giant has violated state labor law.
Starbucks workers contend the company is violating New York's Fair Workweek Law, which makes companies give employees consistent work schedules, inform them of any changes to their timetables and offer compensation if their schedules change.
Starbucks Workers United, the union that represents hundreds of Starbucks locations around the country, has repeatedly complained about understaffing at many outlets. Starbucks employees, both union and nonunion, have issued over 70 labor complaints against Starbucks since the start of the year.
---
---
The new complaints come as hundreds of Starbucks workers are participating in a nationwide strike on Thursday. The strike, organized by SWU, coincides with Red Cup Day, one of the company's busiest events.
Starbucks, for its part, has repeatedly denied any wrongdoing and fought against every complaint of unfair labor practices. It also has moved to improve wages and conditions in many Starbucks locations. Recently, the company announced that union and nonunion employees will receive a 3% pay increase.