消息
Nebraska Attorney General Mike Hilgers questioned over hiring of ex-lawmaker who lacks background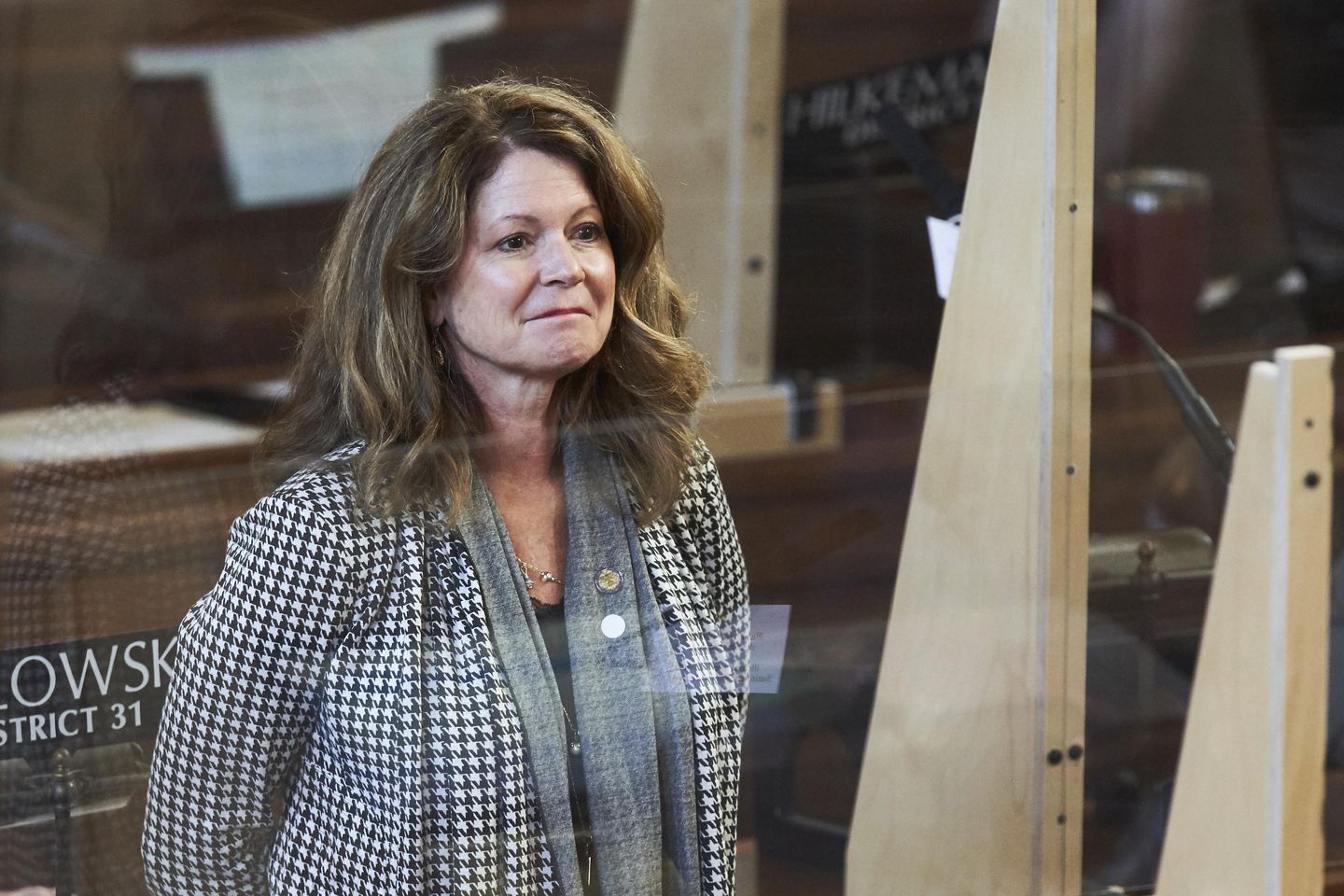 Nebraska's attorney general is facing criticism after announcing he has hired a former state lawmaker and friend to be his policy adviser, despite the fact that the ex-lawmaker has no legal background.
The $95,000-a-year job is a newly created post being filled by Suzanne Geist, who resigned from the Legislature in April in a failed bid to be elected Lincoln's mayor. It is unclear what the job entails, but critics say senior staff positions within the office usually go to attorneys who can help with prosecutions and have the expertise to handle legal and court matters.
Geist, a fellow Republican and former legislative colleague of Attorney General Mike Hilgers', is not an attorney, and her qualifications appear to hinge on her six-year tenure in the Legislature, where she served as chair of the Transportation and Telecommunications and the Performance Audit committees. She was also a member of the Judiciary and Corrections Oversight committees. Her work prior to being elected to the Legislature in 2017 was as a consultant who sold women's clothing through a multi-level marketing company.
---
---
In a statement announcing Geist's hiring on Thursday, Hilgers referred to her as "a trusted colleague and friend."
"Suzanne has deep policy expertise, with a particular focus on criminal justice and sentencing issues," Hilgers said. "She has established relationships with law enforcement and other critical stakeholders."
Jack Gould, with the government watchdog Common Cause Nebraska, criticized the hiring as less than transparent and questioned her qualifications.
"One, she's not a lawyer. Two, how come $95,000? What is it that she has accomplished that justifies that kind of investment?" Gould asked. "Friendships have nothing to do with doing a good job. It's: What are your qualifications? She doesn't seem to have any. So I think there should be a lot of questions asked by the Legislature."
Geist did not respond to email or direct social media messages seeking comment. But the state Attorney General's Office defended her hiring, pointing to her experience in the Legislature and denying that the position was created solely for Geist.
"The attorney general identified this senior staff position early in his tenure to assist in effectuating his goals in serving Nebraskans to help force expand on initiatives within the office and with stakeholders outside the office," said Suzanne Gage, spokesperson for Hilgers' office. "Geist is highly qualified. Her resume exemplifies her suitability for service in the executive branch."
Gage seemed to struggle to answer questions about what the job entails and repeated that Geist's experience in the Legislature makes her qualified for the job. When pressed for details of Geist's new job duties, she said Geist would be "supporting the process" of Hilgers' work on a legislative committee created to look at criminal justice reforms.
Before she resigned, Geist had been the co-author of a legislative bill to overhaul aspects of the state's criminal justice system – including the creation of a pilot program to establish parole-violation residential housing and problem-solving courts, like drug courts and veterans courts. Omaha Sen. Justin Wayne took over as the bill's main author after Geist's departure. It passed despite opposition from conservatives – including Hilgers – to the bill's measure to speed up parole for many nonviolent offenders.
Gage did not answer follow-up questions about whether it was Geist who contacted Hilgers' office to seek the job, or whether the agency first contacted her to offer the job.
"It certainly smells an inside arrangement, and it's not something that I think the public in general is going to appreciate," Gould said.
Without a full explanation of how Geist got the job and what makes her most qualified for it, the hire lacks credibility that will lead to public distrust in the office, he said.
"Hilgers should know better," he said. "There are lots of people who would be more qualified, I think, for that position."
Copyright © 2023 The Washington Times, LLC.