消息
Minnesota names first Black chief justice of state Supreme Court, Natalie Hudson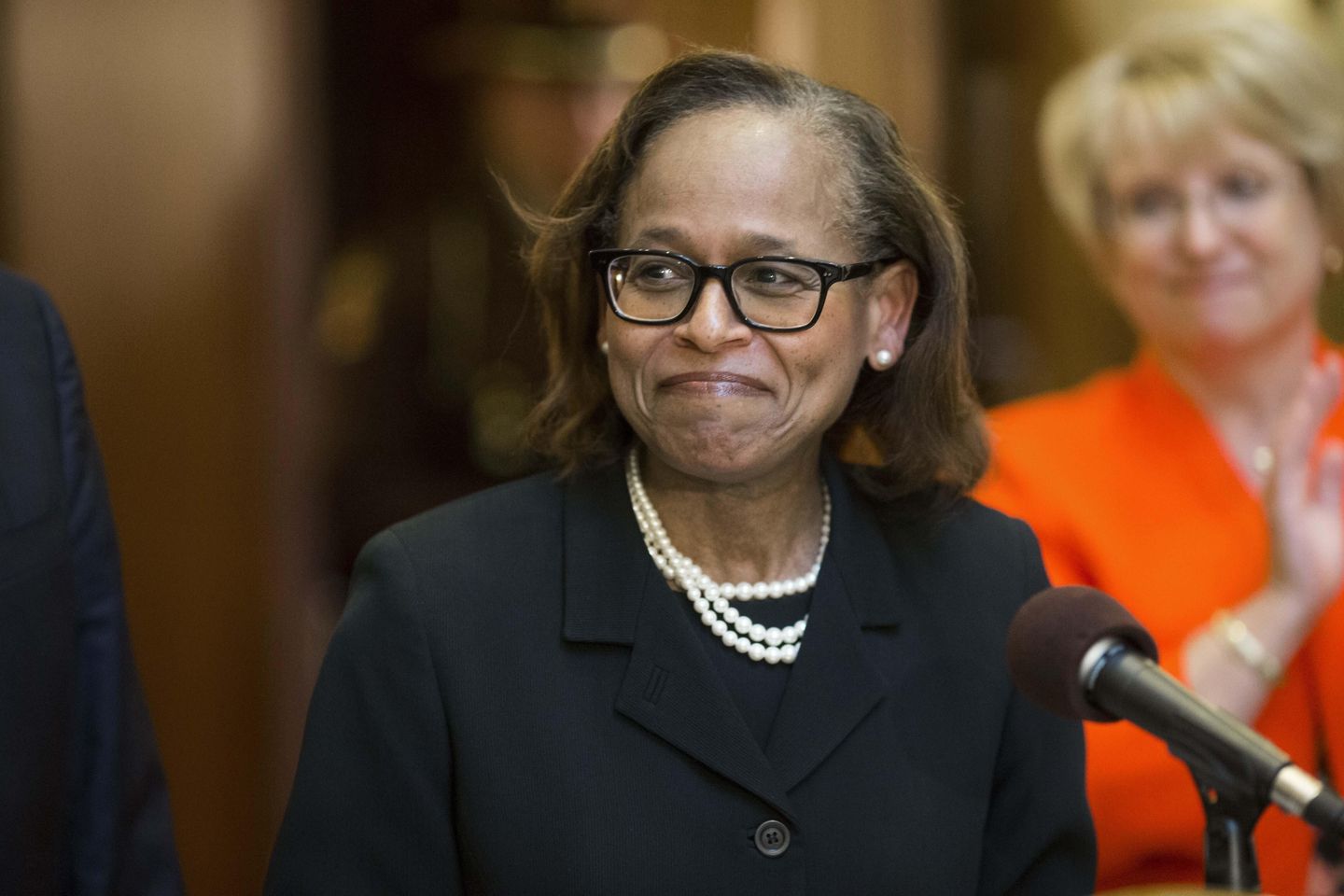 MINNEAPOLIS — Gov. Tim Walz on Wednesday promoted Natalie Hudson to become chief justice of the Minnesota Supreme Court this fall, making her the first person of color to lead it.
Hudson, who is Black, was appointed associate justice in 2015 by then-Gov. Mark Dayton, after serving as a judge on the Minnesota Court of Appeals for 13 years. She'll lead the high court when current Chief Justice Lorie Gildea retires in October.
"Justice Hudson is one of our state's most experienced jurists. She has a strong reputation as a leader and consensus builder," Walz said in a statement. "I am confident that she will advance a vision that promotes fairness and upholds the dignity of all Minnesotans."
---
---
Judicial appointments in Minnesota do not need legislative confirmation, though they periodically must go before the voters. Then-Gov. Mark Dayton appointed Hudson to the high court in 2015 to replace retiring Justice Alan Page, who was the first Black justice on the state Supreme Court.
"This is a tremendous responsibility that I approach with humility and resolve, seeking to continue the work of my predecessors in administering one of the best state court systems in the nation, and always seeking to deliver the most accessible, highest-quality court services for the citizens of Minnesota," Hudson said in the same statement.
Before independent Gov. Jesse Ventura named Hudson to the Minnesota Court of Appeals, she practiced criminal appellate law with the state attorney general's office for eight years and served as the St. Paul city attorney. She also served on the Minnesota Supreme Court Racial Bias Task Force from 1991-1993. She's a graduate of the University of Minnesota Law School.
Waltz named Karl Procaccini, his former general counsel, to fill Hudson's spot as associate justice.
Procaccini is currently a visiting professor at the University of St. Thomas School of Law. He served as the top lawyer in the governor's office, where his work included the state's response to the COVID-19 pandemic. He's a graduate of the Harvard Law School, where was executive editor of the Harvard Human Rights Journal.
When Gildea steps down, all but one of the seven Supreme Court justices will have been appointed by Democratic governors. She was appointed by Republican Gov. Tim Pawlenty. So was current Associate Justice G. Barry Anderson, who will reach the mandatory retirement age of 70 in October 2024. His retirement would allow Walz to name a third justice.
Gildea, who announced her plan to retire in June, praised Hudson as an "outstanding choice" to be the next chief justice.
"I have been impressed by her deep knowledge of the law, her collegial spirit, and her unparalleled work ethic," Gildea said in the announcement. "With more than 20 years of service as an appellate court judge, Justice Hudson is among the most talented and respected jurists in the state."
U.S. District Judge Wilhelmina Wright, the state's first Black female federal judge, who formerly served with Hudson on the Supreme Court, also welcomed Hudson's appointment.
"As a former colleague, I know she brings to this leadership role her keen intellect, her broad legal experience, and her respect for the rule of law," Wright said in the statement released by the governor.
Copyright © 2023 The Washington Times, LLC.