Minnesota fisherman breaks 53-year-old state record for heaviest coho salmon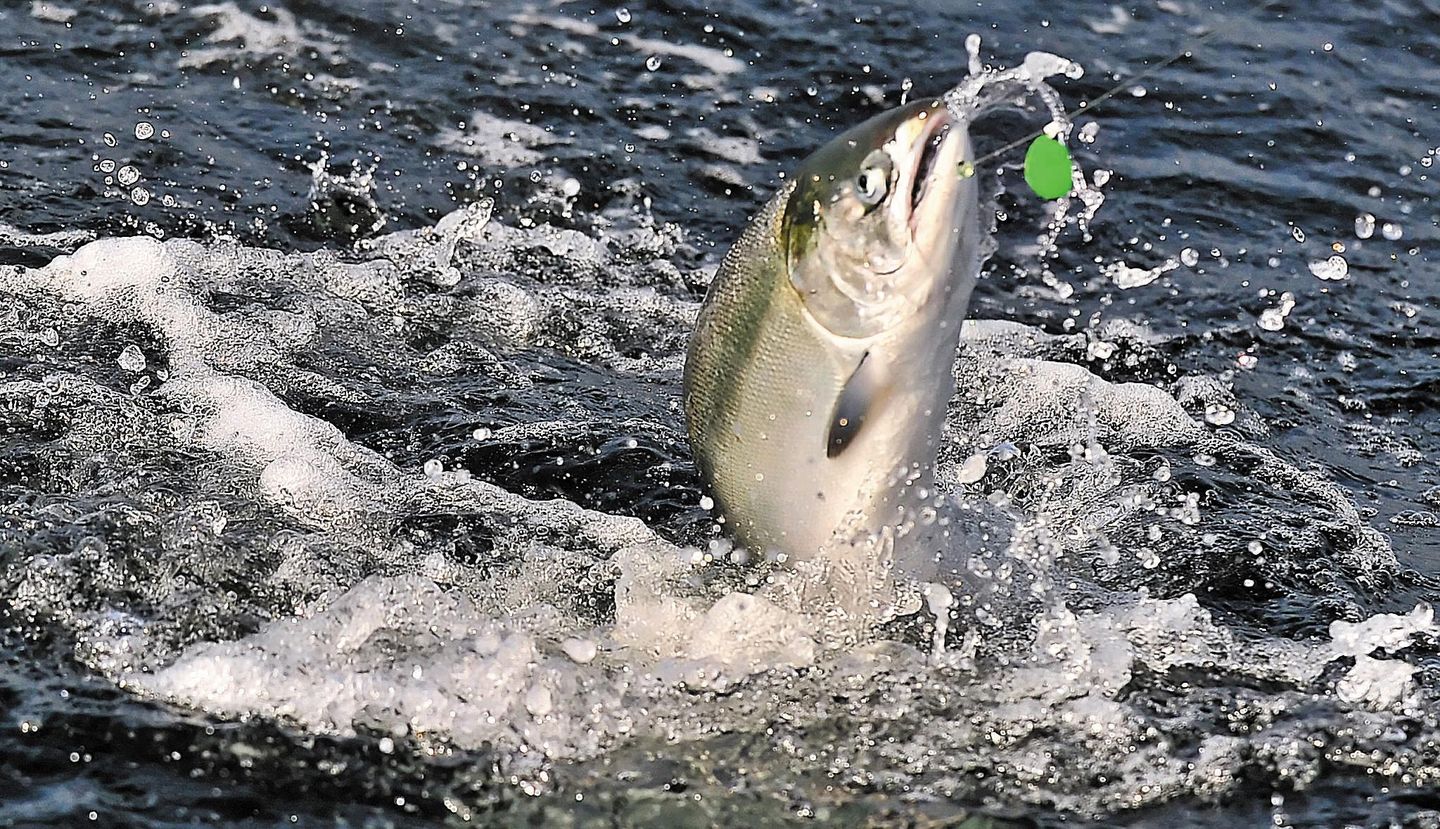 A Minnesota fisherman recently broke a record for heaviest coho salmon caught that had been standing since 1970.
David Cichosz was out on Lake Superior on a charter fishing boat with his wife when he reeled in a coho salmon weighing 10 pounds, 14 ounces. The fish was 29 inches long and 19 inches wide, per the Minnesota fishing records page.
The previous record holder caught a 10-pound, six ounce salmon that was over 27 inches long on Nov. 7, 1970, also out on Lake Superior.
---
---
The Minnesota Department of Natural Resources confirmed that the previous 53-year-old record had been broken in a release Thursday. 
As Mr. Cichosz and company relaxed the morning of Sept. 4, his wife, Chris Sky, noticed the line moving.
"I quickly grabbed it and was off on the fight. I kept thinking to myself, 'am I gaining any line on this fish?' Once the fish broke the surface, I could tell by our captain's response that we had a big fish," Mr. Cichosz told the Minnesota DNR.
The salmon have grown bigger on Lake Superior this year due to large numbers of prey fish, the little cisco, being available to feed upon.
The charter boat captain, Kent Paulsen, had expected a record-breaking salmon to be caught this year — but does not think Mr. Cichosz's record will last either.
"We've been telling our clients to be ready for a possible state record, and it happened. … I wouldn't be surprised if we see a 15-pounder next year, thanks to this cisco boom," Mr. Paulsen told the Duluth News Tribune.