消息
Lawmakers still scrambling on stopgap bill to keep government open, ratchet pressure on holdout GOP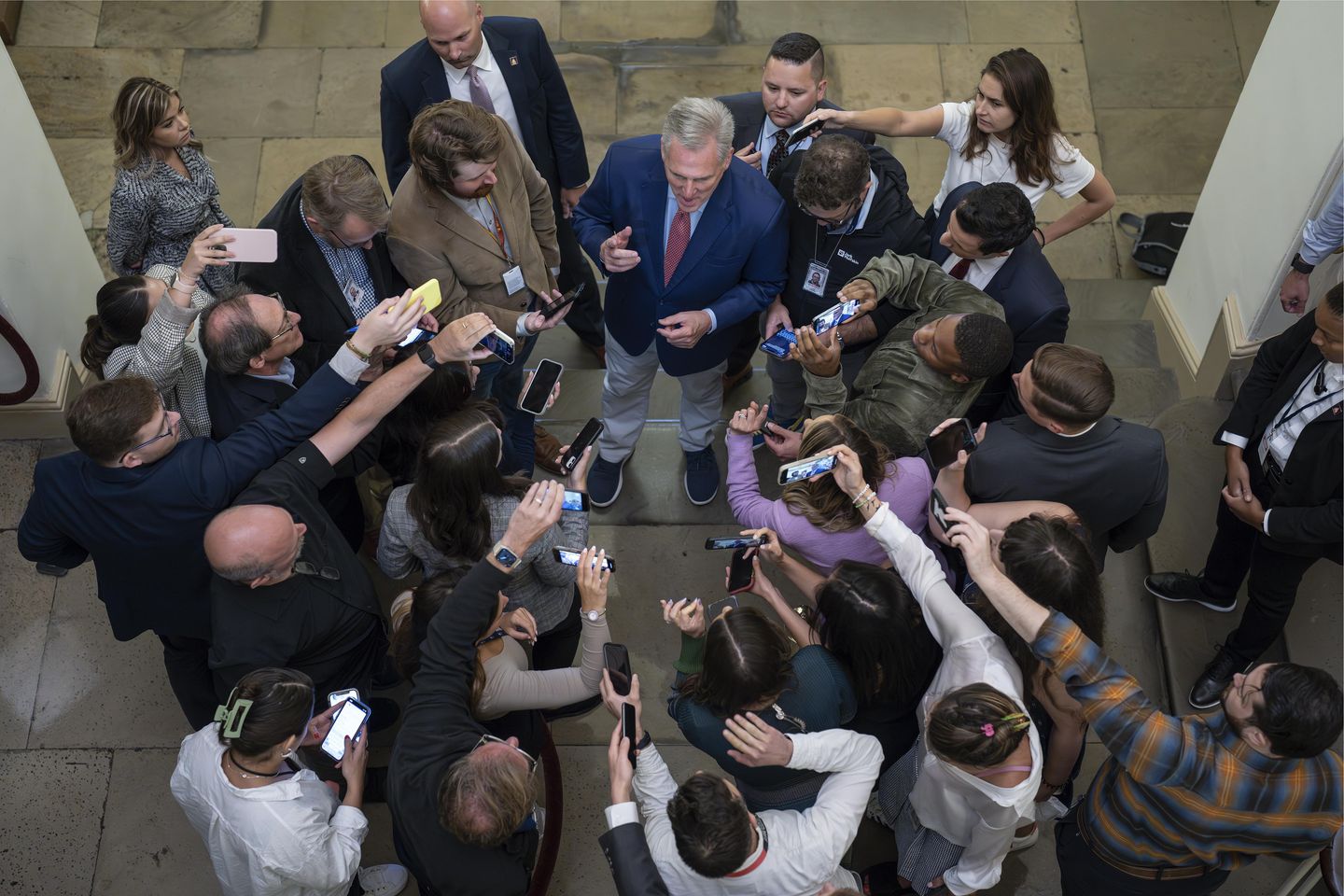 House lawmakers failed to reach consensus Saturday on a stopgap bill to keep the government open beyond the Sept. 30 deadline.
Lawmakers joined in on a conference call Saturday with House leadership, hoping to find some middle ground on a continuing resolution to keep the government open. While a final measure wasn't produced, they mostly agreed that they need to avert a partial shutdown.
Rep. Garret Graves, Louisiana Republican, said after the call that lawmakers were unified in preventing a shutdown, but could not find consensus on what a stopgap measure would look like.
---
---
One point of division was the length of a stopgap bill — some lawmakers want 14 days, while others are seeking two months.
But lawmakers came away with a message from leadership and most of the GOP conference that any stopgap measure should be used as a vehicle to slash spending and secure the U.S.-Mexico border.
Actually producing legislation that everyone agreed on remained out of reach, however.
"I think that every day we get closer to the end of the fiscal year, the opportunities of leverage to force this White House, to force President Biden to cave on those issues is waning, and I think it's a huge mistake," Mr. Graves said.
Further complicating matters is the Democrat-led Senate, which has signaled its intention to jam the House with a clean stopgap bill, meaning a measure that has no policy riders or spending changes.
Another wrinkle is there are seven GOP holdouts who will never vote for a short-term measure.
"I think there are a few people that want to take it all down, for different reasons," said House Speaker Kevin McCarthy. "I just do not believe 99.9% of the Republicans want that. I don't think that's productive."
Rep. Matt Gaetz of Florida, one of the Republican holdouts, took a victory lap Sunday for the opposition that he and his small group of hard-liners have mounted.
In a tense interview on Fox News' "Sunday Morning Futures with Maria Bartiromo," Mr. Gaetz conceded that his threat to oust Mr. McCarthy as speaker is akin to holding leadership hostage.
"They are doing it with a political gun to their head, and you are welcome America," he said, referring to forcing votes this week on individual funding bills. "We're gonna keep making them do it."
So far, the House has advanced only one spending bill out of a dozen for fiscal 2024. A procedural vote for the defense spending measure failed twice last week. But lawmakers have produced three proposed stopgap bills, each with different policy riders and spending levels.
One came from a handful of lawmakers from the moderate Republican Main Street Caucus and arch-conservative House Freedom Caucus, which included the House's blockbuster border bill, the Secure the Border Act.
Then came a pitch from Mr. McCarthy building off of the first stopgap bill. That version included the Secure the Border Act, overall top line spending of $1.471 trillion for the bill's 30-day duration, and the creation of a debt commission.
The most recent came from the bipartisan Problem Solvers Caucus. That measure, which will likely not fly with Republican leadership and the majority of the conference, would last until Jan. 11, provide for Ukraine and disaster funding, and include only a fraction of the border crackdown that conservatives have been demanding.
Though bipartisan and with a chance to actually make it through the Senate, that version is likely a nonstarter for House leadership.
Mr. McCarthy said he is more willing to accept a short-term, GOP-engineered stopgap measure in order to finish advancing the 11 remaining spending bills that the House has yet to take up.
But a Republican-only measure is all but guaranteed to die in the Senate, and the holdouts have vowed to never vote for a stopgap measure in a mission to break the status quo in Washington.
"This is proof once again, that all that does, all that strategy did, was further empower a more liberal solution to a shutdown and it was the wrong move," Mr. Graves said. "It was the wrong strategy. And so now we're stuck with trying to pick up the pieces and salvage the best solution that we can."
There was some progress over the weekend, however.
The House Rules Committee advanced a rule for a package of spending bills, which included measures to fund the Department of Defense, Department of Homeland Security, USDA and State and Foreign Ops.
Mr. McCarthy and other GOP lawmakers blamed holdout GOP votes for a slowdown in advancing spending measures, which have been out of committee and ready for months.
"For those that have been holding out, knowing that crunch time [is] coming, and even if they say 'well, why didn't all this happen sooner?,' Well, you're the ones who held it up," Mr. McCarthy said. "Maybe they'd see the pressure to do something different."
• Ramsey Touchberry contributed to this report.