消息
Latest telework worry: Empty federal buildings raise risk of Legionnaires' disease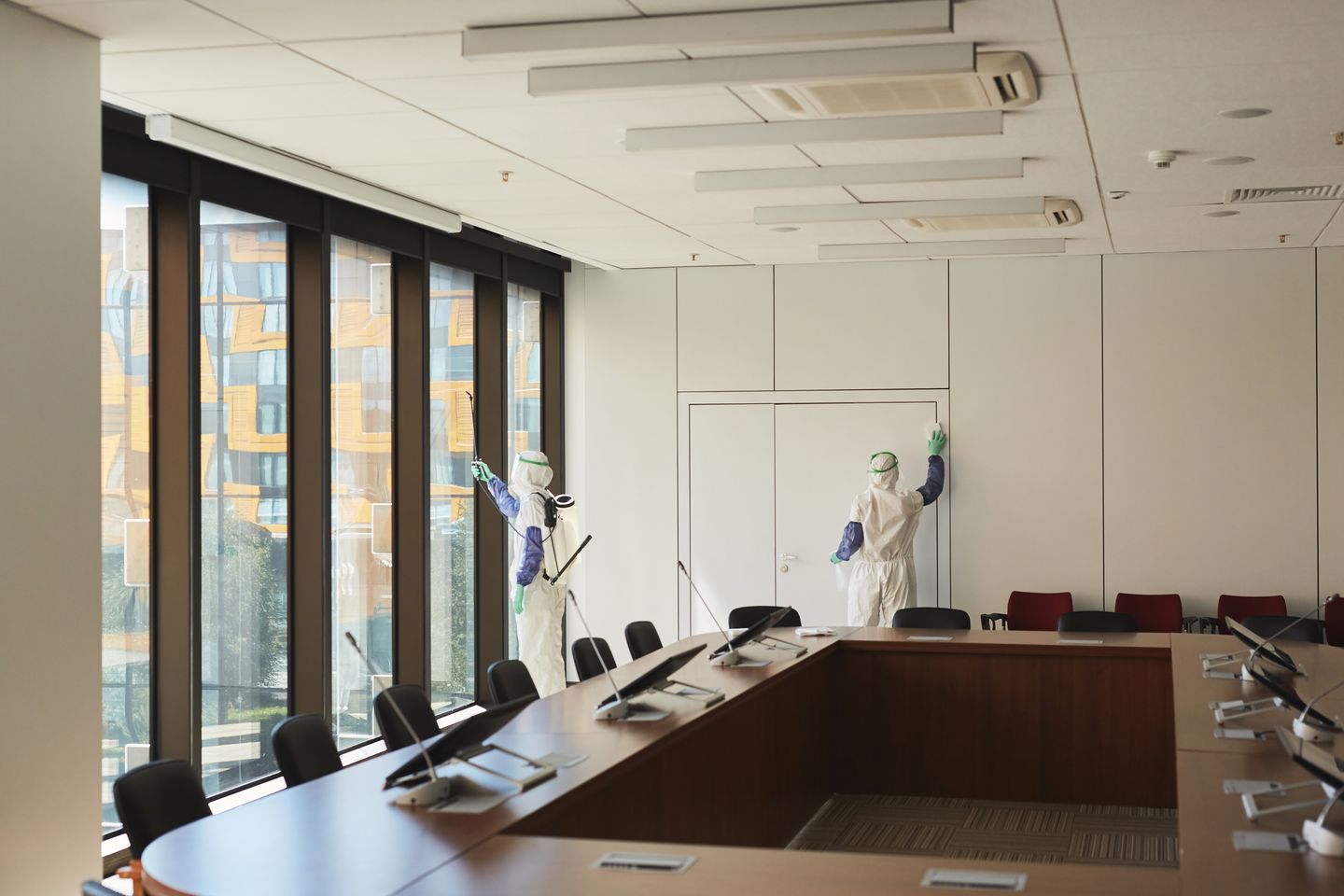 The water supply in at least six federal government buildings is contaminated with the bacterium that causes Legionnaires' disease, and the problem may be even more widespread, according to the inspector general who oversees U.S. properties.
One of the buildings is a work site for thousands of employees, one is a post office in Chicago and one houses a day care center.
Investigators said one culprit is pandemic teleworking, which has left buildings operating at less than capacity. Fewer people means less water is flushed through the pipes, creating a stagnant environment where Legionella pneumophila can proliferate.
---
---
Legionnaires' disease, which is a serious type of lung infection, is contracted by inhaling droplets of water contaminated with the bacterium. The disease is fatal in about 10% of cases.
The water supply in six buildings, all open to the public, tested positive for Legionella this summer.
Two of them are in Chicago; one is in Lewiston, New York; one is in North Platte, Nebraska; one is in Ogden, Utah; and one is in Detroit. They are operated by the General Services Administration's Public Buildings Service, which acts as Uncle Sam's landlord.
The audit said GSA doesn't require testing in the 5,000 buildings it leases. Although the agency does have a protocol for testing non-potable water in government-owned buildings, it doesn't test potable water systems.
"PBS must take immediate action to address the risk of Legionella contamination in water systems across its owned and leased buildings. In addressing this issue, PBS must improve its testing requirements for Legionella and strengthen contract and lease oversight," the inspector general said.
The audit labeled the issue "a significant challenge."
GSA said in a statement that it is working on the matter.
"Consistent with the Office of Inspector General's findings, GSA is now increasing water flushing and testing plans across our large facilities and is also increasing testing requirements for water quality while strengthening contract and lease oversight," the agency said.
In cases where buildings are flagged for Legionella, GSA said, it communicates with tenants, blocks water fountains and supplies bottled water.
The buildings that tested positive are the port of entry in Lewiston; the North Platte Federal Building; the John C. Kluczynski Federal Building and the U.S. Post Office in the Loop in Chicago; the IRS service center in Ogden; and the 985 Michigan Avenue Federal Building in Detroit.
The IRS facility in Ogden employs thousands of people.
"Slightly elevated levels" of Legionella were detected in July in two of the building's water fountains. GSA issued a notice saying it had closed the fountains and flushed the plumbing.
In August, another alert said Legionella had been detected in the child care center's water dispensers, sinks and a refrigerator water line.
In the Nebraska building, Legionella was detected in a staff lounge, multiple break rooms and a bathroom, investigators said.
The Detroit building had elevated Legionella levels in its rooftop cooling tower, kitchenettes and a holding facility.
One of the Chicago buildings reported elevated levels in a rooftop tank in an Aug. 3 test. A notice was sent to tenants on Aug. 21. An Aug. 31 test came back clean.
In a separate report this week, the Government Accountability Office said a military installation had to shut down a barracks because of Legionella.
Military officials said they caught that situation because they were required to test for Legionella. The barracks housed health care patients. They told the GAO they didn't test water in other barracks because they weren't required to.
The GAO didn't speculate on the reasons for the barracks issue, but the inspector general said one source of the problem is that fewer people are using the buildings.
"The elevated levels of Legionella described above have occurred at a time of reduced building occupancy across the federal government," said investigators, citing GAO data that found telework policies have emptied agency buildings.
Without more water running through the system, the disinfectants that control Legionella and other bacteria degrade. When hot water stagnates, it can cool enough to create conditions for bacteria to grow, the inspector general said.
"In these conditions, building occupants face an increased risk of exposure to Legionella through inhaling mists from water fountains or running faucets. The prevalence of these conditions increases the likelihood that GSA-controlled buildings may be contaminated with Legionella," the alert said.
Democrats and Republicans are increasingly challenging federal telework policies. They wonder whether employees are putting in the time while working remotely and want the workers back in city centers to help boost commerce.
Sen. Joni Ernst, Iowa Republican, asked agency inspectors general to calculate how much money could be saved by consolidating office space workers are no longer using.
She also asked them to study whether workers claim higher locality pay for major metropolitan areas even though they now telework from lower-cost areas.