消息
Kyle Dubas becomes Penguins general manager along with his duties as president of hockey operations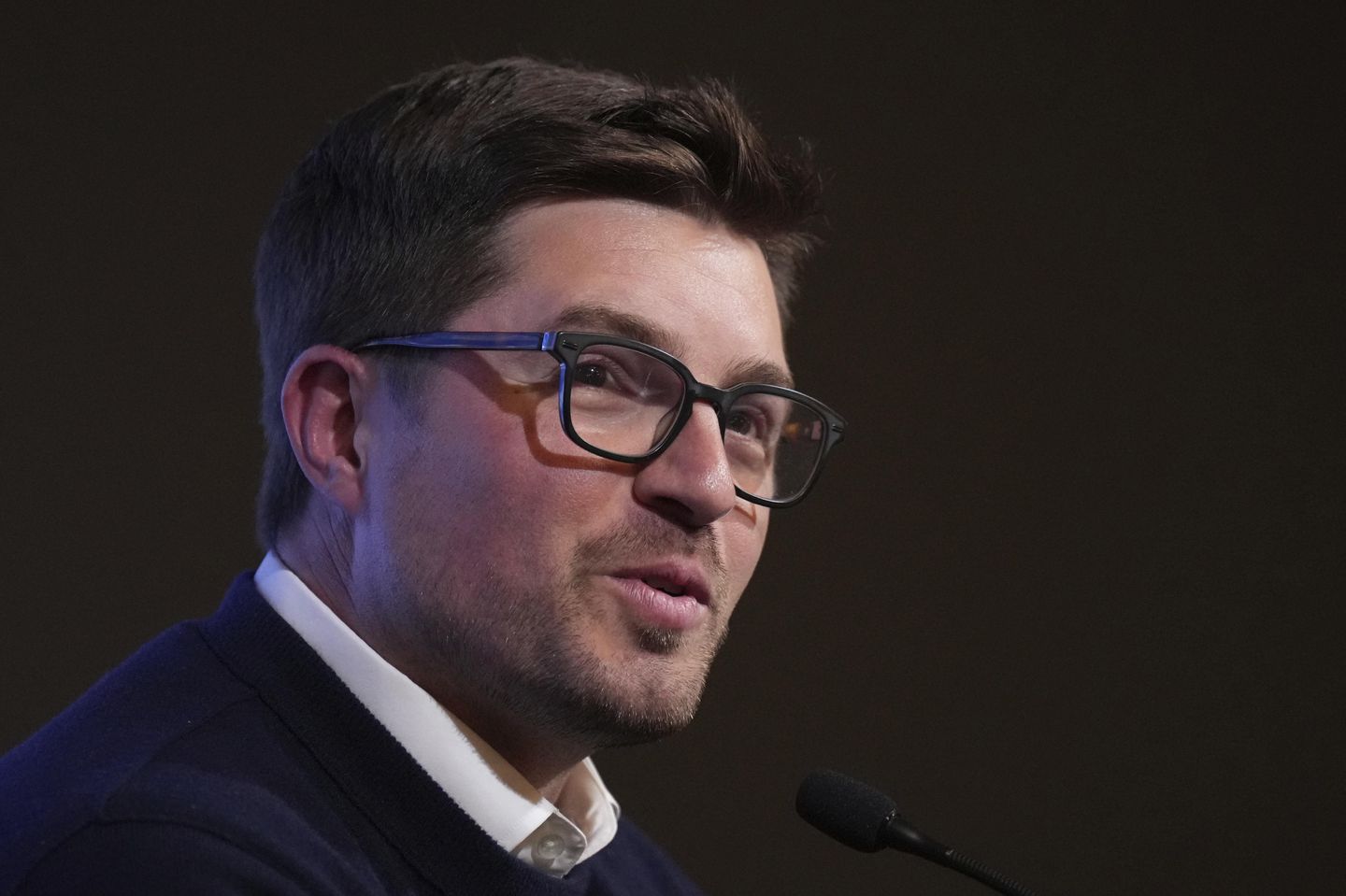 PITTSBURGH — Kyle Dubas has decided not to hire a general manager to work under him as Pittsburgh Penguins president of hockey operations, instead choosing to serve in that role, as well.
The team announced the unsurprising development Thursday, along with the promotions of U.S. women's star Amanda Kessel and retired NHL defenseman Trevor Daley to special assistant to the GM jobs. Dubas had been serving as interim GM.
"At this time, I feel it is best for continuity that I formally continue in both roles as president and general manager in the hockey operations department," Dubas said. "We will continue to reevaluate the GM position, alongside all others in future off-seasons, to ensure that we are optimizing all facets of the department. We have a small but extremely dedicated management team here, and I have come to know each of them quite well over the last couple of months."
---
---
Dubas joined the Penguins earlier this offseason after the Toronto Maple Leafs decided not to extend their longtime executive following a second-round exit. Dubas had been Toronto's GM since 2018 after spending four years as an assistant with the storied franchise.
The 37-year-old replaced Brian Burke and Ron Hextall, who were fired after the Penguins missed the playoffs.
In announcing his decision Thursday, Dubas pointed out the team previously hired Jason Spezza as assistant GM and Vukie Mpofu as director of hockey operations and legal affairs to help him.
Kessel spent the last year in Pittsburgh's executive management program. The Penguins say she "will become immersed in all facets of hockey operations and develop in all relevant areas of club management with increased focus on hockey research and development, player personnel and minor league operations."
Daley had been a hockey operations adviser with the club for the past three seasons.
Pittsburgh also promoted Andy Saucier to director of pro personnel and Erik Heasley to director of minor league and amateur scouting.
Copyright © 2023 The Washington Times, LLC.