消息
Kevin McCarthy says he'll 'never quit' as Congress stumbles toward a partial government shutdown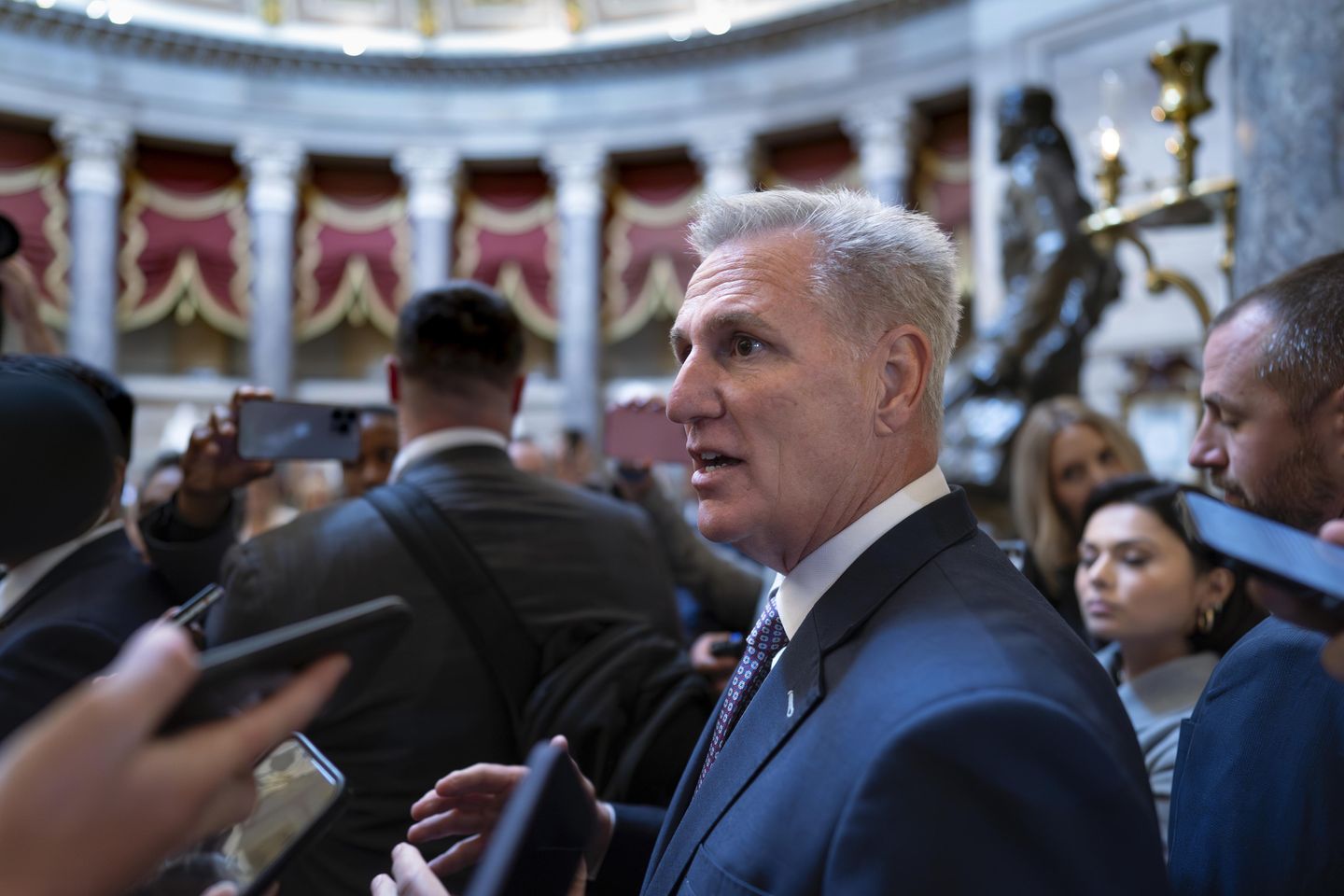 House Speaker Kevin McCarthy has hit roadblocks in his effort to prevent a partial government shutdown, but he promises to not give up.
House Republicans have struggled to pass the dozen spending bills needed to fund the government before the end of the fiscal year on Sept. 30, making the need for a stopgap spending resolution a foregone conclusion.
But a continuing resolution, which will continue to fund the government beyond Oct. 1, has been slowed because at least 18 lawmakers are withholding their support. Shoring up votes for spending measures and a continuing resolution has been difficult for the speaker, but the top House Republican says he's unperturbed.
---
---
"If you haven't learned anything about me yet, I will never quit," Mr. McCarthy said.
Still, Mr. McCarthy has an uphill battle ahead of him.
The latest setback came Tuesday night when five members of the conservative House Freedom Caucus — who have been thorns in Mr. McCarthy's side — scuttled a procedural vote for the annual defense spending bill.
Freedom Caucus members have promised to withhold support for spending measures until the overall spending number for all 12 bills matches their target number of $1.471 trillion, a number well below the cap in the debt ceiling deal Mr. McCarthy and President Biden agreed to this year.
"Does that mean you're going to change what funding goes to the [Defense Department]? No," Mr. McCarthy said. "So voting against the rule, there's no rationale."
"It's not September 30; the game is not over," Mr. McCarthy said. "We will continue to work through it, and I've been at this place many times before."
The challenge for the speaker has been corralling support for a continuing resolution.
Members of the Freedom Caucus again promised not to support any measure that would fund the government in the short term until their demands, which include lowering spending, border legislation and targeting what they call the weaponization of the Justice Department, were addressed in a continuing resolution.
A stopgap spending measure with the House GOP's marquee border bill, the Secure the Border Act, was produced by members of the Freedom Caucus and the more moderate Republican Main Street Caucus. Yet Mr. McCarthy doesn't have the votes to advance the measure to the Senate, where it's all but guaranteed to die.
With hardly any days left until a government shutdown, Mr. McCarthy maintained that time had not run out.
"I don't know if you've ever played sports. Did you quit before the game was over? If you went into overtime, did you quit during that time, too?" he said. "I think this is where the most significant change happens."