Justice Department urges federal court to tear down Texas' floating border wall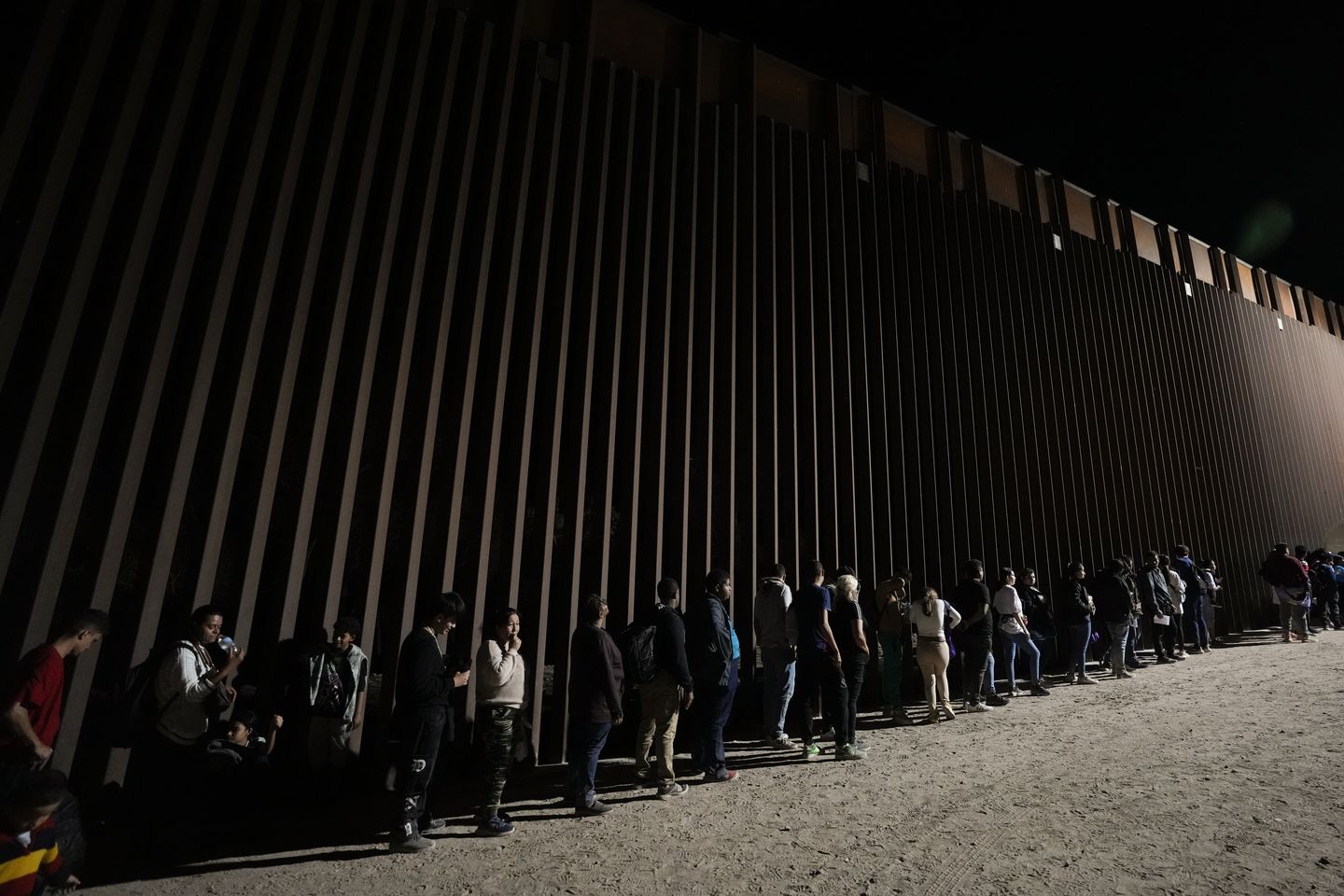 The Biden administration appeared before a federal appeals court Thursday to ask the judges to rule against Texas' floating border wall, saying it's illegal under the terms of a 19th-century law governing navigable rivers.
Texas said the law doesn't apply to this stretch of the river, which is just 18 inches deep and where the only navigation is illegal immigrants trying to float or wade across.
The case has emerged as the latest test between President Biden, whose policies spurred the most chaotic border in modern U.S. history, and Texas Gov. Greg Abbott, who says his state is being invaded and must defend itself if Mr. Biden won't.
---
---
The 1,000-foot floating wall is a line of large orange buoys strung together and anchored to the riverbed. The goal is to prevent people from wading over from Mexico.
Justice Department lawyers say it has hurt U.S. relations with Mexico and is an impediment to river traffic. By erecting it without getting the feds' permission, Texas violated the Rivers and Harbors Appropriation Act of 1899, which gives the national government final say over any structures in navigable waters.
"This is a navigable river under the Rivers and Harbors Act," Justice Department lawyer Michael T. Gray told the 5th U.S. Circuit Court of Appeals.
But Lanora C. Pettit, Texas' principal deputy solicitor general, said it's a stretch to call this part of the river a navigable waterway for purposes of the 1899 law when it doesn't have any commercial boat traffic.
She said the U.S. and Mexico have prioritized the river as a source of water rather than as a means of navigation.
Mr. Gray said that could change, with Congress deciding to make it a commercial waterway. Ms. Pettit countered that's going to be tough.
"You would need to blast a canal that's five times the size of the Panama Canal and find the water to fill it," she told the judges.
She also said the buoys are designed to be temporary. That means they don't trigger the 1899 law, which governs permanent obstacles.
A lower court ruled in favor of the federal government, but the appeals court put that ruling on hold while the case develops.
Mr. Abbott has cited powers under the Constitution to repel an invasion as the source for his ability to erect the water wall.
While the lawyers argued over that in their briefs, it didn't arise at Thursday's oral argument.
Instead, the three-judge panel grappled with questions about how the law defines water subject to the 1899 law.
"The fundamental question is who decides about this river? Who makes the core decision about this river?" said Judge Carolyn Dineen King, a Carter appointee.
"Congress makes that decision," Mr. Gray told her.
"Well, you've got the federal courts now," the judge replied.