消息
Joe Biden shifts rhetoric on Inflation Reduction Act ahead of one-year anniversary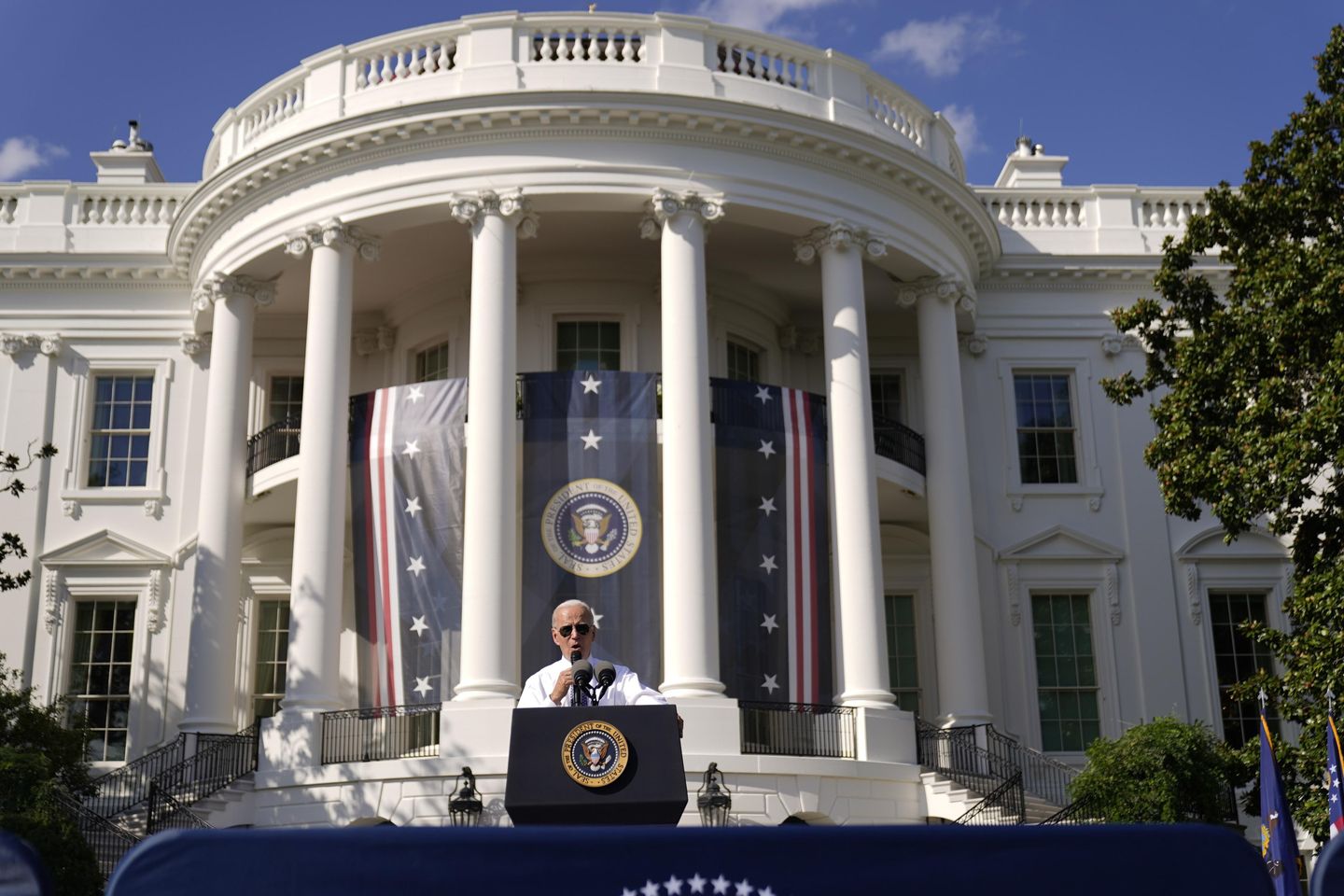 President Biden is hailing the one-year anniversary of his signature Inflation Reduction Act by pitching it as a catalyst for economic growth, rather than his initial claims that it would be a prescription for high prices plaguing consumers.
Mr. Biden and administration officials are traversing the country to celebrate the year-old law, arguing it has created jobs and fueled a clean energy boom. As part of the celebration, Mr. Biden touted the measure during a Tuesday visit to Wisconsin, a key swing state, and will do so again at a White House event on Wednesday.
Calling it "the single largest investment anywhere in the world" to combat climate change, Mr. Biden predicted the law's energy investments would create thousands of clean energy jobs across the country, including building electric vehicle charging stations.
---
---
"That's real jobs. That's real money," Mr. Biden said of the investments made as a result of the $700 billion legislation.
Despite Mr. Biden's rosy forecast, he has backed off from earlier claims that the so-called Inflation Reduction Act will actually curb high prices.
That's because the pain of inflation is far from over, and prices are unlikely to return to pre-pandemic levels anytime soon. 
Inflation has dropped somewhat from 9.1% last year— its highest level since the 1980s — to 3.2% last month. The latest figure represents a slight increase compared to 3% in June.
Economists say that's because Mr. Biden's massive climate, tax and healthcare bill had nothing to do with actually curbing inflation.
"It was called the Inflation Reduction Act because it sounds nice, but there was nothing in there that plausibly affects the purchasing power of the dollar," said Alex Salter, an economist at Texas Tech University. "Even if you give the bill the most charitable take possible, it's just throwing money at failed programs and wasted resources."
Economists say the decreases in inflation are due to other factors, such as a decline in oil and gas prices, which spiked last June, and fixing supply chain issues that had reduced product supply and raised shipping costs.
"The primary determination was supply chain shocks in the economy," said Jai Kedia, a research fellow at the CATO Institute "The idea that government spending will reduce inflation is sort of novel in the economy."
In fact, the administration is finally acknowledging that the bill had little to do with slowing down soaring prices as inflation hit a 40-year high last year.
Speaking at a private campaign fundraiser, Mr. Biden told the crowd the Inflation Reduction Act isn't really targeting the cost of living.
"I wish I hadn't called it that. It has less to do with reducing inflation than it does providing for alternatives that generate economic growth," Mr. Biden said. "And so, we're now in a situation where if you look at what we're doing in the Inflation Reduction Act, we're literally reducing the cost of people being able to …. meet their basic needs."
Mr. Biden's comments sharply differ from what he repeatedly said last summer while pushing Congress to pass the measure, which it ultimately did along party lines.
"The Inflation Reduction Act is the strongest bill you can pass. It will lower inflation, cut the deficit, reduce health care costs," he said in July 2022.
Upon its passing, Mr. Biden boasted in September that it "cut costs for families, reduced inflation at the kitchen table."
The fact that the bill had a negligible impact on inflation should have come as no surprise to the president or administration officials. The nonpartisan Congressional Budget Office declared the bill would have little effect on inflation in 2022 and would either reduce inflation by 0.1% or raise it by 0.1% in 2023.