消息
Joe Biden says House GOP failed military with looming shutdown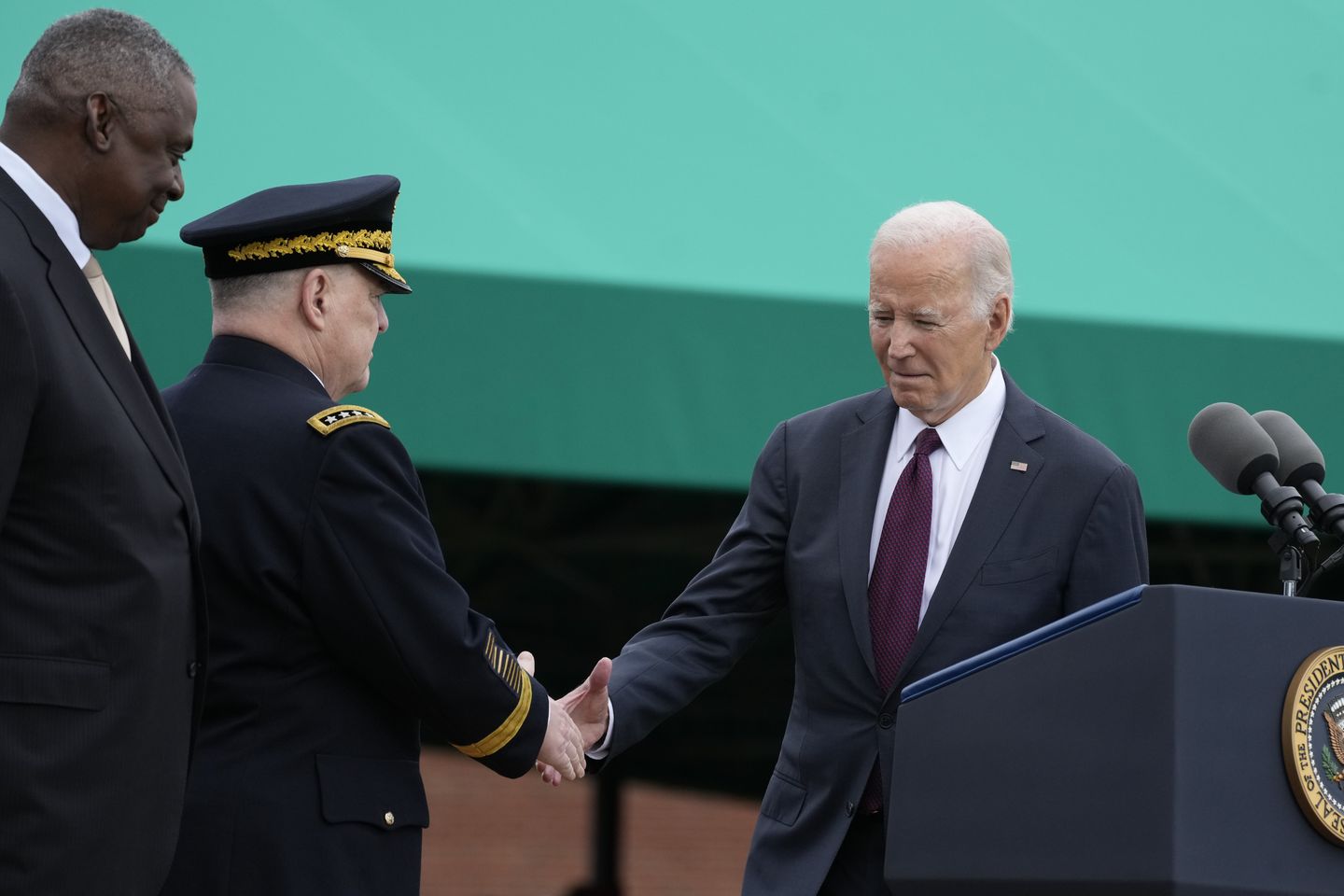 President Biden unloaded on House Republicans, blaming them for the looming government shutdown and saying military service members and their families will pay the price for politics.
Speaking Friday at an event to honor outgoing Joint Chiefs of Staff Chairman Gen. Mark A. Milley, Mr. Biden called the nearing shutdown "a disgrace" because military families won't receive a paycheck if a spending deal doesn't pass by Sunday.
"Our service members will keep upholding their oath, showing up for work, standing sentinel around the world, but they won't get paid. It's a disgrace," Mr. Biden said. "The longer the shutdown lasts, the harder it will become for military families to pay the bills. We can't be playing politics while our troops stand in the breach. It's an absolute dereliction of duty."
---
---
A government shutdown is appearing increasingly likely. Lawmakers have until the end of the day on Saturday to pass a spending deal to avert the shutdown.
That could impact as many as 4 million government workers, about half of whom are military troops and Defense Department personnel, according to federal government data.
Blue Star Families, an organization that advocates for military spouses and their children, said a recent survey found that 54% of active-duty families would be "greatly impacted" by a government shutdown, with more than 600 respondents saying pay is their most common concern.
---
SEE ALSO: Speaker McCarthy dares House Republicans to vote for a government shutdown
---