消息
Joe Biden polling underwater on climate change ahead of speech touting Inflation Reduction Act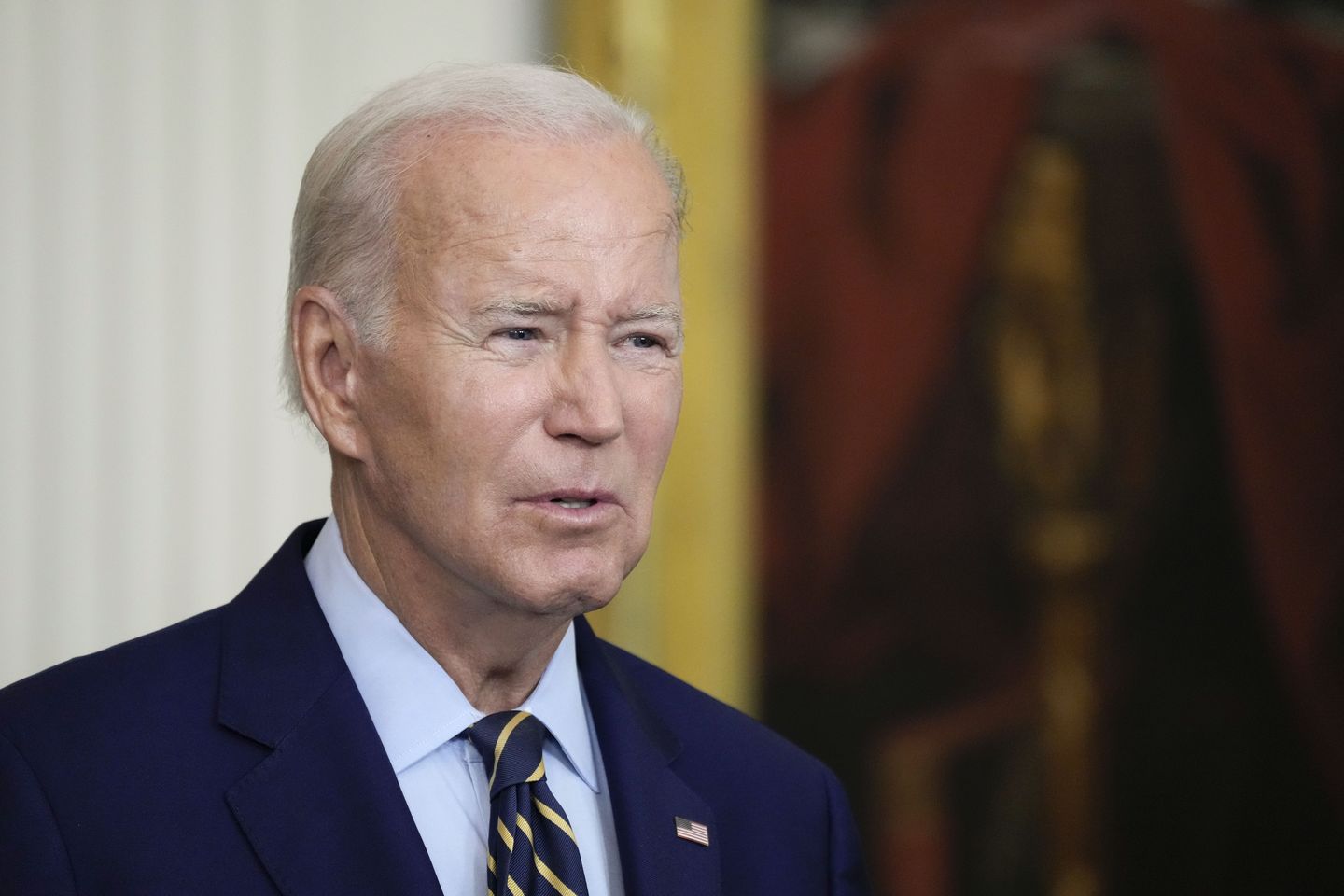 A majority of Americans, 57%, say they disapprove of the way President Biden is handling the issue of climate change, according to a Washington Post-University of Maryland poll released Monday.
The bleak number presents a disappointment and challenge for President Biden, who's made tackling climate change a central pillar of his administration's agenda. The poll also comes just one day before he's set to celebrate the one-year anniversary of his economy and climate spending law known as the Inflation Reduction Act.
Mr. Biden will visit the Grand Canyon National Park in northern Arizona Tuesday, where he's expected to announce a national monument to declare more than 1,500 square miles in the area permanently off limits from uranium mining.
---
---
The poll's results suggested the president has so far failed to sell the impact of the law to Americans, despite Democrats and administration officials frequently touting its components. Most respondents said they were unaware that many provisions they support are actually in the law.
The same percentage of respondents (39%) said they supported the Inflation Reduction Act as those who were unsure, while 20% said they opposed.
A majority of respondents said they support provisions expanding tax credits for buying electric vehicles, purchasing heat pumps for home heating and cooling, installing solar panels on homes and businesses, and manufacturing solar panels and wind turbines in the U.S.
However, two-thirds or more of those same respondents said they had read or heard little or nothing about each of those provisions and the Inflation Reduction Act.  
The law, seen as a centerpiece of what the White House calls "Bidenomics," was passed in Congress last year with only Democratic votes. It includes roughly $370 billion in green energy tax credits to promote electrifying home appliances, increasing the use of solar energy, purchasing electric vehicles and boosting domestic manufacturing of critical minerals for EV batteries.
Climate Power, a group founded by left-wing environmental organizations that advocates for legislative action, said a portion of the survey that found 70% want the next president to be someone who favors government action on climate change is proof there's "an opportunity for Democrats and a warning sign for Republicans."
"Voters support the Democratic position and policies, and after sufficient communication will move toward Democrats in the 2024 election," Climate Power Deputy Executive Director Heather Hargreaves said in a message to its supporters.
The poll was conducted July 13-23 among 1,404 adults and has a margin of error of plus or minus 3.5 percentage points.