消息
Jimmy Kimmel says Matt Damon and Ben Affleck offered to pay two weeks of his staff's salary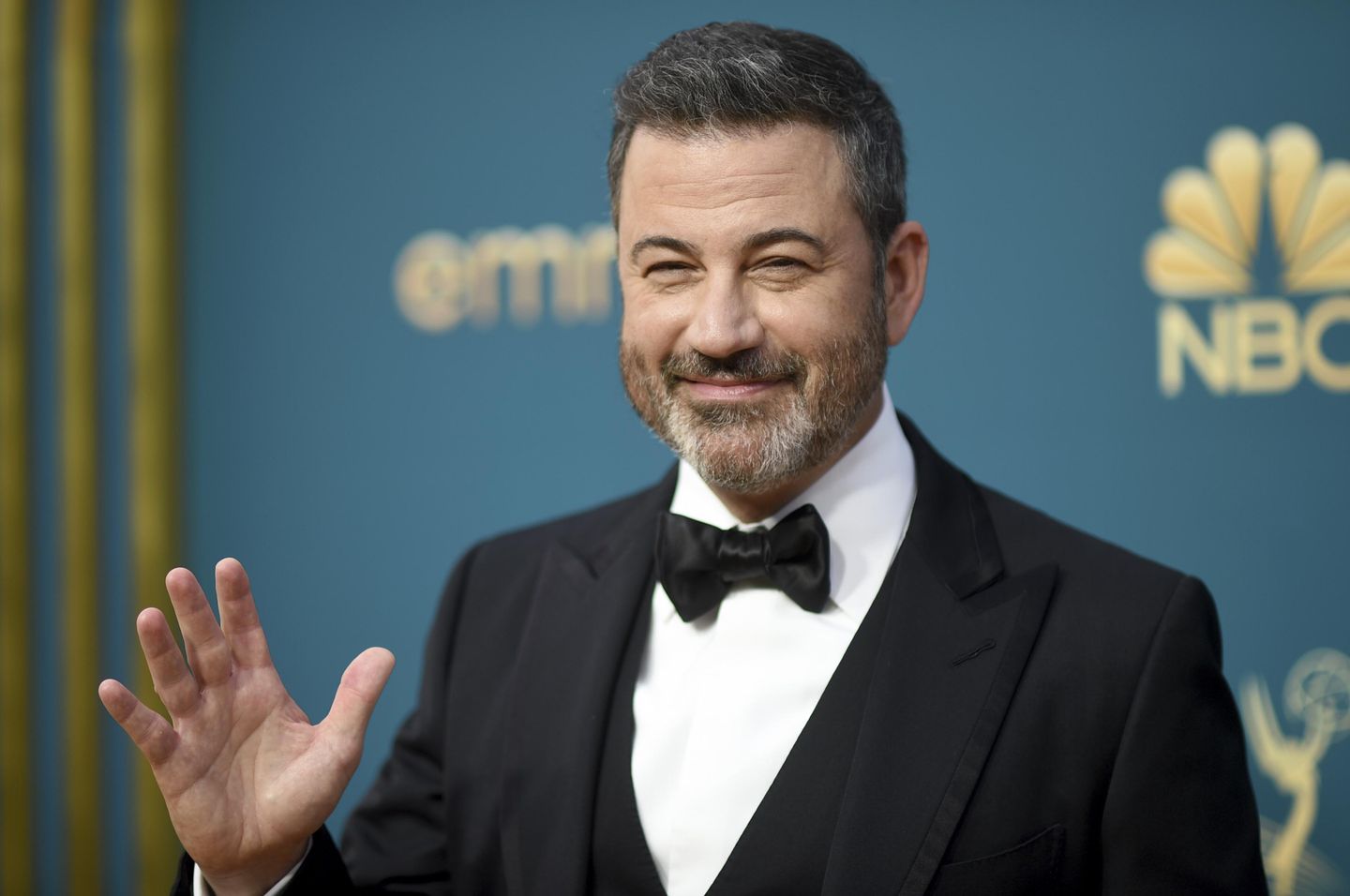 Late-night host and comedian Jimmy Kimmel revealed on the first episode of his new "Strike Force Five" podcast that his actor friends Matt Damon and Ben Affleck offered to pay two weeks of his staff's salary at the start of the Hollywood strikes.
"Ben Affleck and the despicable Matt Damon contacted me and offered to pay our staff for two weeks, a week each, they wanted to pay out of their own pocket," the host of ABC's "Jimmy Kimmel Live!" said on the podcast. The "despicable" description for Mr. Damon plays into a fictitious feud between him and Mr. Kimmel that has been a continuing bit on Mr. Kimmel's program since 2005.
The "Strike Force Five" podcast, which launched Wednesday, is a limited-run show hosted on Spotify featuring Mr. Kimmel and four other late-night leading lights: Seth Meyers, Stephen Colbert, John Oliver and Jimmy Fallon.
---
---
Until the shows went dark, Mr. Kimmel was hosting his own show, Mr. Fallon was hosting "The Tonight Show" on NBC, Mr. Meyers was hosting "Late Night with Seth Meyers" on NBC, John Oliver was hosting "Last Week Tonight" on HBO, and Mr. Colbert was hosting "The Late Show with Stephen Colbert" on CBS.
Mr. Kimmel demurred and turned down Mr. Damon and Mr. Affleck's offer.
"I felt that that was not their responsibility," Mr. Kimmel said, to which Mr. Colbert japed, "Couldn't you say yes and then give your money to us?"
Other highlights from the first episode of "Strike Force Five" include Mr. Colbert's ownership of a pair of pants once owned by former Nicaraguan strongman Anastasio Somoza (albeit from before he took control of the Central American nation) and the story of Mr. Fallon's visit to an Idaho residence of Mr. Kimmel's — it was Mr. Fallon's first time fishing.
The five hosts will rotate lead hosting duties. "Strike Force Five" will have at least 12 episodes, with all proceeds of the podcast going to the staff of the hosts' shows, who are all out of work while the strike is ongoing.
The striking staff who stand to benefit predictably approve of the joint venture.
"There hasn't been any info or communication given internally about how this works. … That said, we are extremely grateful that the podcast says it will go towards helping staff. It is much needed!" Sarah Kobos, a photo research coordinator for "The Tonight Show," told The Associated Press.
The podcast is sponsored by liquor company Diageo and Mint Mobile, owned by Ryan Reynolds; Mr. Reynolds himself offered to give the staff of Mr. Kimmels' show Mint Mobile service free for a year, according to the Hollywood Reporter.