消息
India protests China's land claim ahead of the G20 summit President Xi Jinping is expected to attend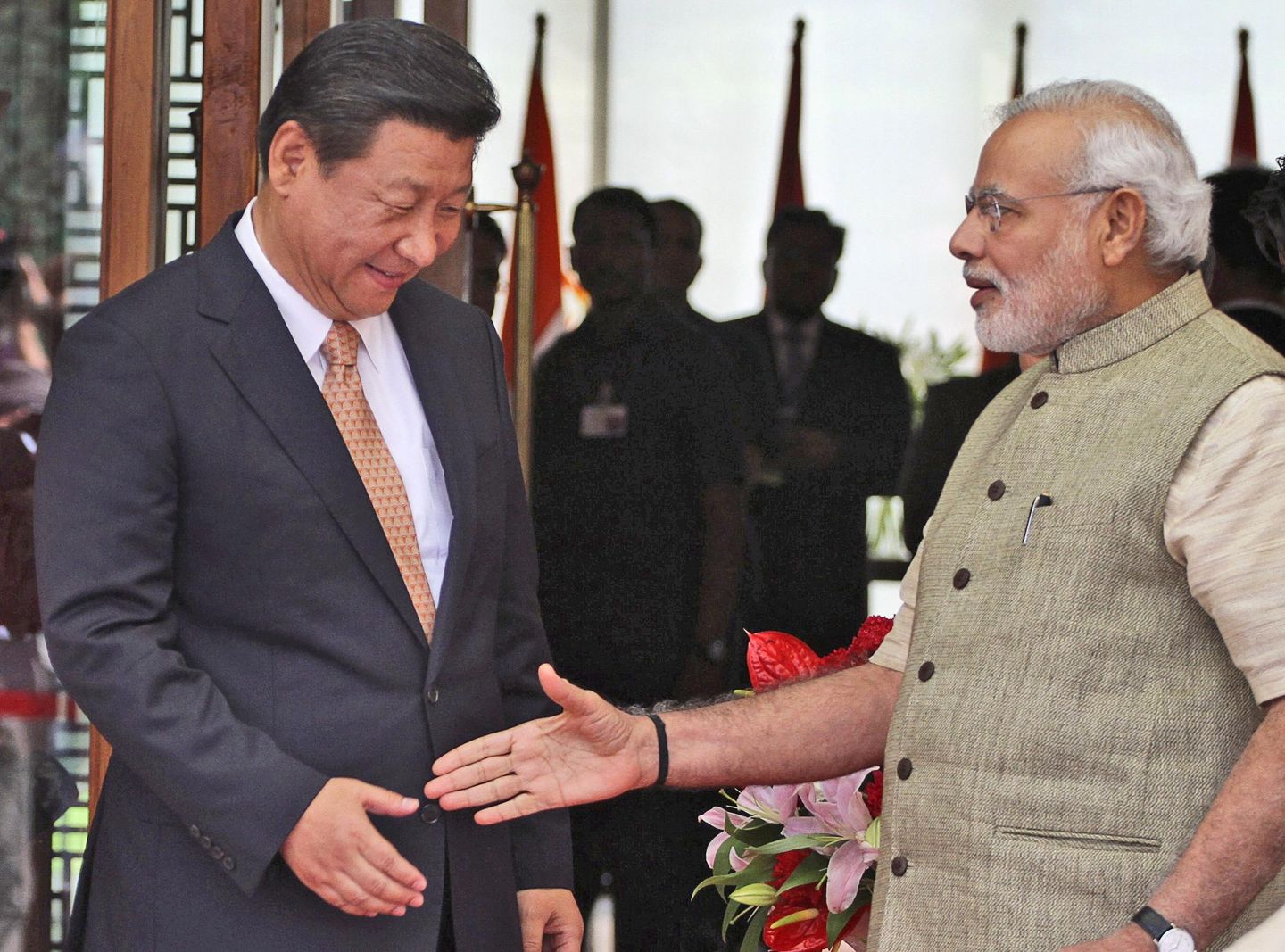 NEW DELHI (AP) — India is protesting a new Chinese map that lays claim to India's territory ahead of next week's Group of 20 summit in New Delhi, a foreign ministry official said, exacerbating tensions during a three-year military standoff between the two nations.
The timing of the protest is key, as Chinese President Xi Jinping is expected to attend the summit of industrialized and developing countries.
"We reject these claims as they have no basis. Such steps by the Chinese side only complicate the resolution of the boundary question," the External Affairs Ministry spokesman Arindam Bagchi said in a statement on Tuesday.
---
---
He said India on Tuesday formally lodged the objection through diplomatic channels with the Chinese side on the so-called 2023 "standard map" of China that lays claim to India's territory.
The version of the Chinese map published on the website of the Ministry of Natural Resources clearly shows Arunachal Pradesh and the Doklam Plateau, over which the two sides have feuded, included within Chinese borders, along with Aksai Chin in the western section which China controls but India still claims.
Indian External Affairs Minister Jaishankar Subhramanyam also dismissed China's claim in a television interview on Tuesday night.
"Making absurd claims on India's territory does not make it China's territory," Jaishankar said.
China recently refused to put visas in the passports of officials from Arunachal Pradesh state in India's northeast, using a stapled-in certificate instead. It also refuses to recognize India's sovereignty over its part of Kashmir and declined to send a delegation to a G20 meeting in Srinagar in May.
Last week, Indian Prime Minister Narendra Modi informally spoke to China's President Xi on the sidelines of the BRICS summit in Johannesburg, where Modi highlighted New Delhi's concerns about their unresolved border issues.
India's foreign ministry said the two leaders agreed to intensify efforts to de-escalate tensions at the disputed border between them and bring home thousands of their troops deployed there.
The disputed boundary has led to a three-year standoff between tens of thousands of Indian and Chinese soldiers in the Ladakh area. A clash three years ago in the region killed 20 Indian soldiers and four Chinese.
"The two sides should bear in mind the overall interests of their bilateral relations and handle properly the border issue so as to jointly safeguard peace and tranquility in the border region," the Chinese Foreign Ministry said after the two leaders' meeting.
Indian and Chinese military commanders had met earlier this month in an apparent effort to stabilize the situation. A border, dubbed the "Line of Actual Control," separates Chinese and Indian-held territories from Ladakh in the west to India's eastern state of Arunachal Pradesh, which China claims in its entirety.
India and China had fought a war over their border in 1962. China claims some 90,000 square kilometers (35,000 square miles) of territory in India's northeast, including Arunachal Pradesh with its mainly Buddhist population.
India says China occupies 38,000 square kilometers (15,000 square miles) of its territory in the Aksai Chin Plateau, which India considers part of Ladakh, where the current faceoff is happening.
___
Associated Press Writer Christopher Bodeen contributed to the report from Beijing.
Copyright © 2023 The Washington Times, LLC.