消息
House Republicans reach stopgap spending deal as shutdown nears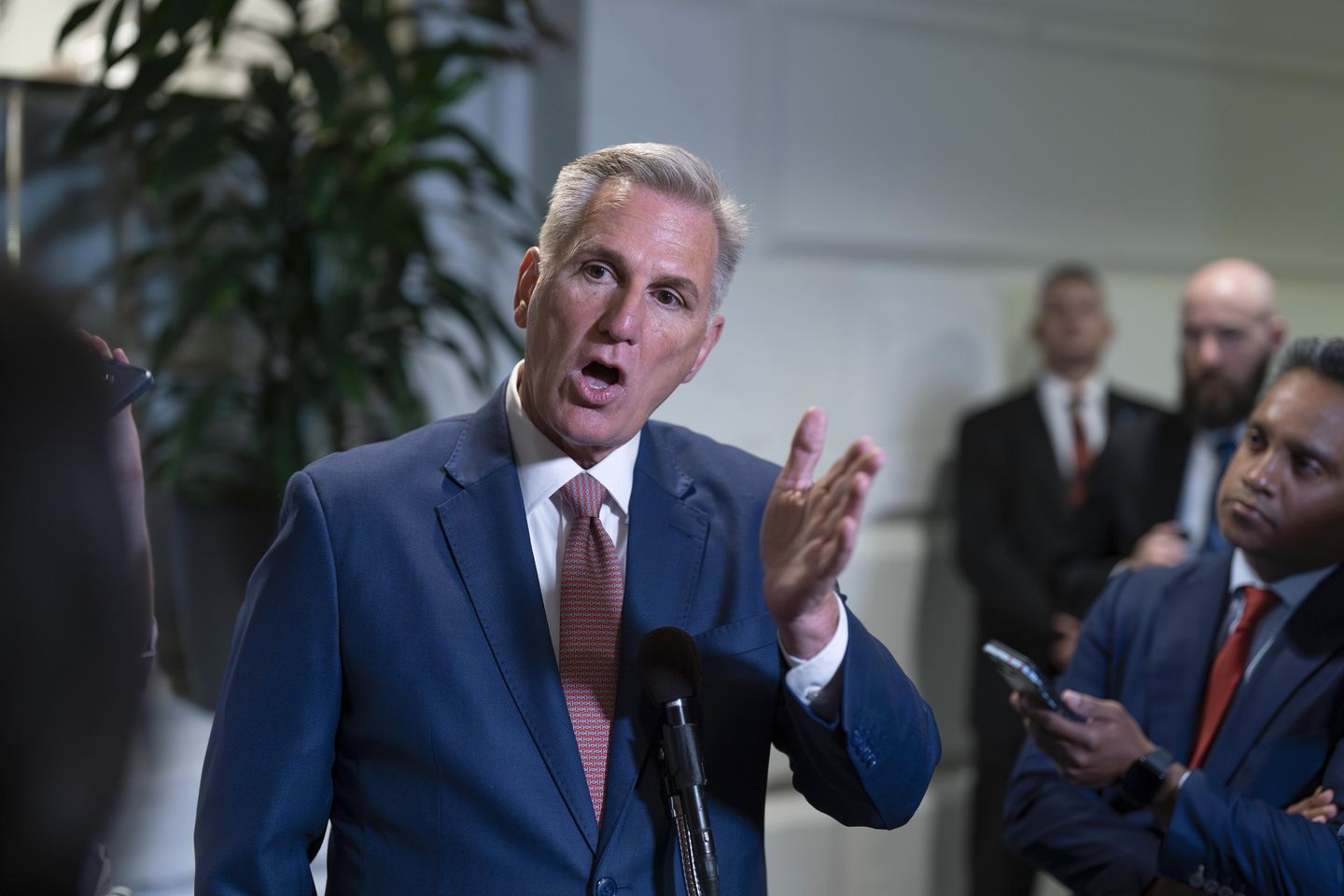 House Republicans revealed their own short-term government funding package Sunday evening as lawmakers in Washington work to reach a bipartisan deal to avoid a Sept. 30 shutdown deadline. 
The legislation, known as a continuing resolution that would fund the government through October, is the work of negotiations between the party's conservative Freedom Caucus and its more moderate Main Street Caucus. 
It includes a House-passed border security package. 
---
---
The measure is dead on arrival with Senate Democrats and the White House but is expected to jump-start negotiations between the two parties to avoid a shutdown. 
The House GOP bill would leave the funding levels for the departments of Defense and Veterans Affairs untouched but would institute a cut of several percentage points for other agencies amid frustration with Republicans about the federal deficit.  
House Speaker Kevin McCarthy is attempting to garner as much Republican support for the bill without needing the help of Democrats to shepherd it through the chamber amid threats to oust him as speaker from members like Rep. Matt Gaetz, Florida Republican.
Still, the deal was met with immediate pushback from some in the Freedom Caucus, including Mr. Gaetz and North Carolina Rep. Dan Bishop. 
Mr. McCarthy has previously said a stopgap funding measure would likely be needed through December as congressional appropriators work to finalize a year-long budget.