House Freedom Caucus comes out against Speaker Mike Johnson's stopgap spending bill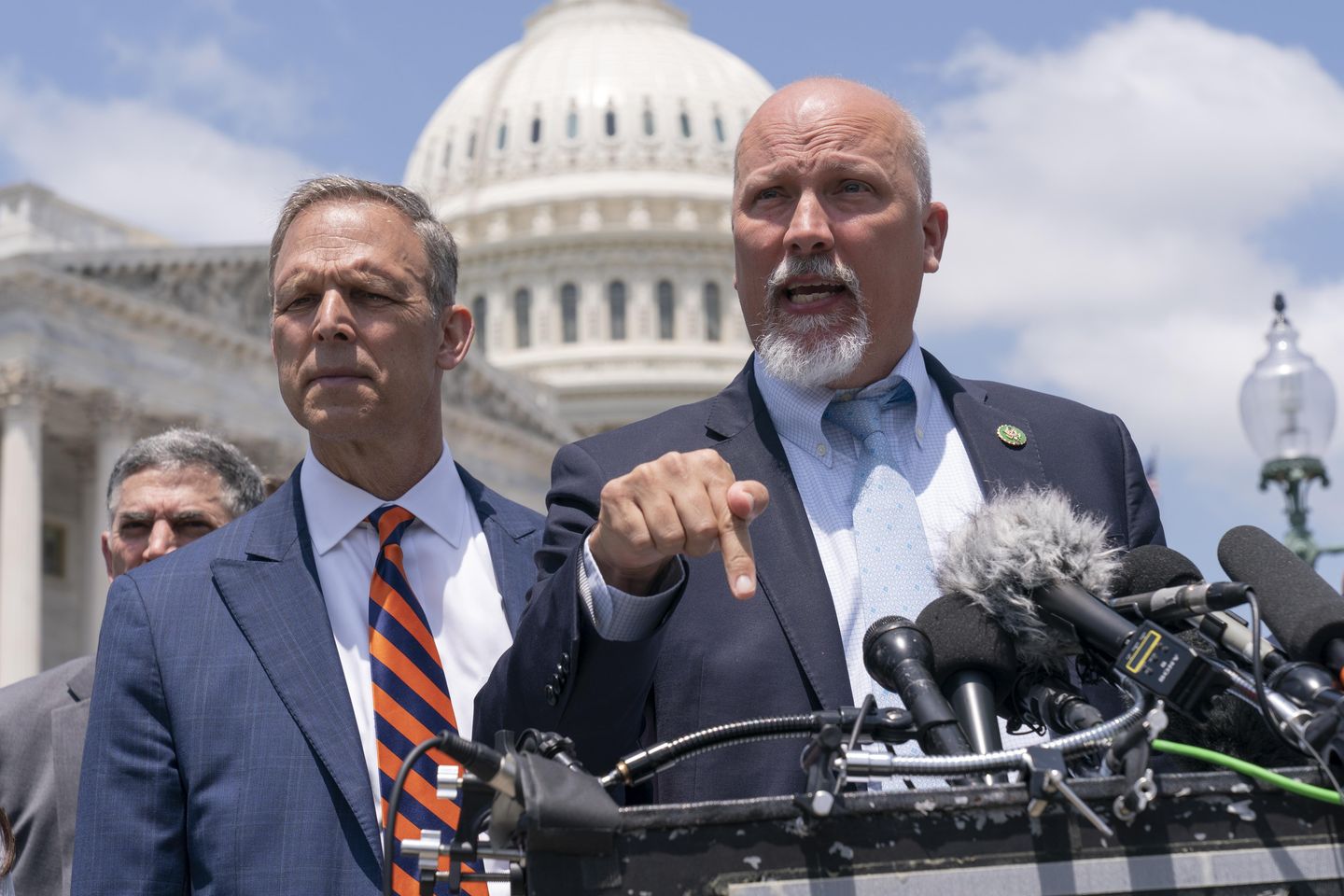 The House Freedom Caucus on Tuesday announced it would vote against Speaker Mike Johnson's stopgap spending bill, adding to the growing number of GOP defectors.
The more than 40-member group of conservative hardliners announced its united opposition ahead of an expected vote on Mr. Johnson's two-step or "laddered" short-term spending bill to avoid a partial government shutdown at midnight Friday.
The hardliners join eight other GOP lawmakers who have publicly voiced opposition to the bill.
---
---
The Freedom Caucus argued that Mr. Johnson's "clean" approach, meaning a stopgap that continues funding levels from the previous fiscal year without cuts or policy riders, did not have a "single meaningful win for the American people."
"Republicans must stop negotiating against ourselves over fears of what the Senate may do with the promise 'roll over today and we'll fight tomorrow,'" the caucus said.
The Freedom Caucus withdrew its support after Mr. Johnson, Louisiana Republican, spoke with members of the group Monday night.
The idea of a two-step bill, with Mr. Johnson's version setting deadlines to finish work on spending bills on Jan. 19 and Feb. 2., was first pitched by Freedom Caucus member Rep. Andy Harris of Maryland.
Mr. Harris told The Washington Times that he hoped the idea would lure in conservatives who were leery of supporting a stopgap bill.
Mr. Johnson plans to put the bill to a House vote later Tuesday under rules requiring a two-thirds majority to pass. It will need support from Democrats.
House Minority Leader Hakeem Jeffries, New York Democrat, said his lawmakers were "carefully evaluating it."