General Motors ups offer to striking UAW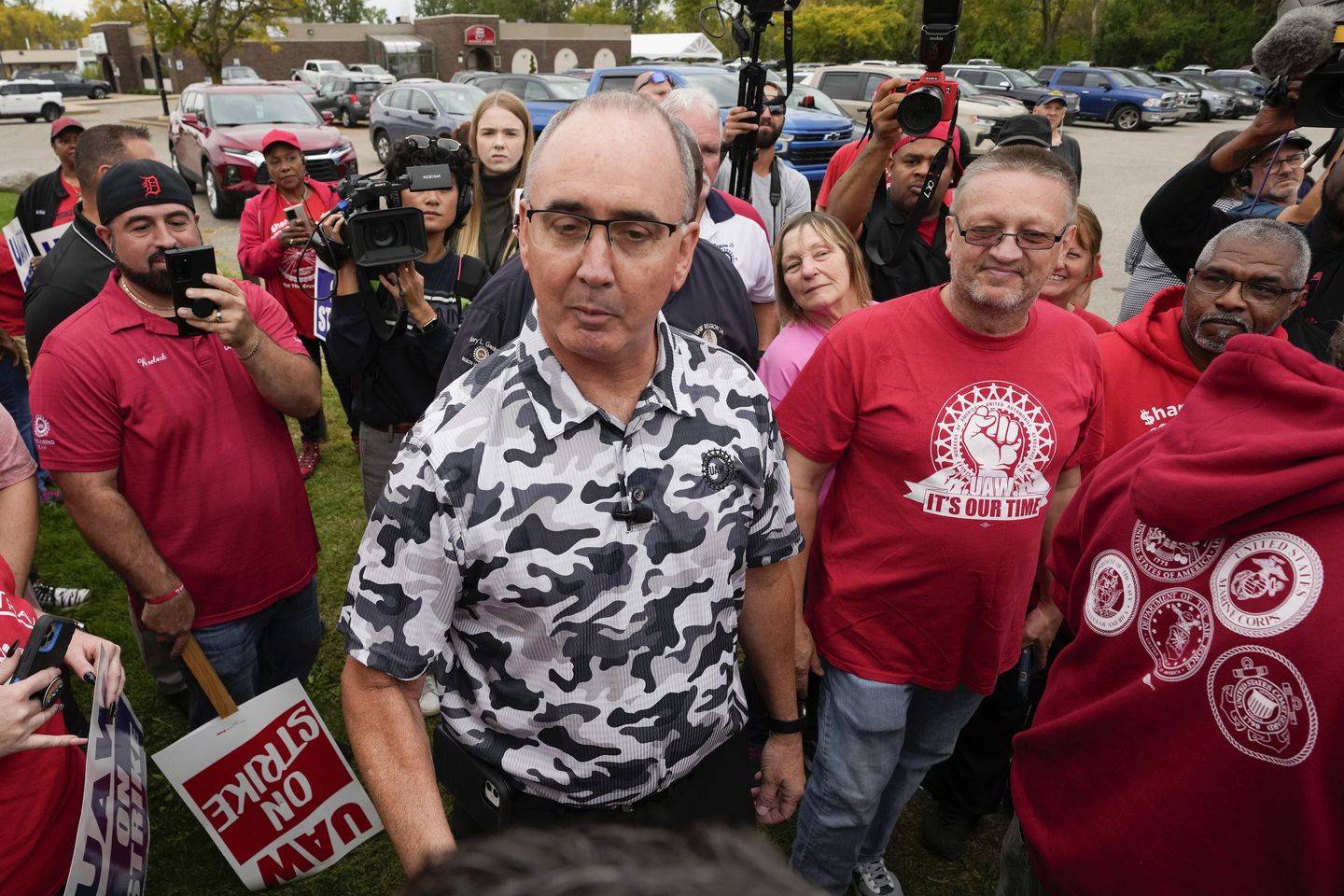 General Motors offered the United Auto Workers a new contract proposal just hours before the labor union's president addresses his members and potentially expands the strike against the Big Three automakers.
The company said the proposed deal offers "substantial movement in all key areas" toward the union's demands. The proposal includes a 23% wage increase, the reinstatement of cost of living adjustments for senior workers, ratification bonuses, increased profit sharing and other improvements to benefits.
The offer was delivered Friday morning, just hours before UAW President Shawn Fain's afternoon address to union members. In his weekly speeches, Mr. Fain has typically announced if there will be a strike expansion. In light of GM's new concessions, the UAW likely will not expand its strike to any of the company's plants.
---
---
GM is not a stranger to last-minute concessions. Last week, the company agreed to allow future electric vehicle battery plants to be unionized after the UAW threatened to strike an Arlington, Texas, plant. Mr. Fain said the union would not expand its strike to any of GM's plants that week.
While the GM offer is a sign of progress, its proposal is far behind the union's stated demands of a 40% wage increase, right-to-strike protections, a 32-hour workweek and defined benefit pension plans for all workers.
The offer comes a day after GM Vice President of Global Manufacturing and Sustainability Gerald Johnson said in a video that the company could not meet Mr. Fain's demands.
"We believe we have met our commitment to provide historic improvements in wages and benefits, and have also addressed the future of EV battery manufacturing," he said. "You might be asking yourselves, what can't General Motors meet every demand Shawn Fain is asking for? Simple answer is because we need profits to invest in our future."
Leaders of the Big Three automakers — GM, Ford Motor Co. and Stellantis, parent company of Chrysler and Jeep — have repeatedly said accepting the union's demands would mean financial doom for the companies and would limit their ability to be competitive in a market dominated by non-union automakers.
Mr. Fain has maintained that the automakers should be able to use the companies' big profits to benefit their workers without bankrupting their companies.