Former Indiana legislator agrees to plead guilty to fraud in casino corruption scheme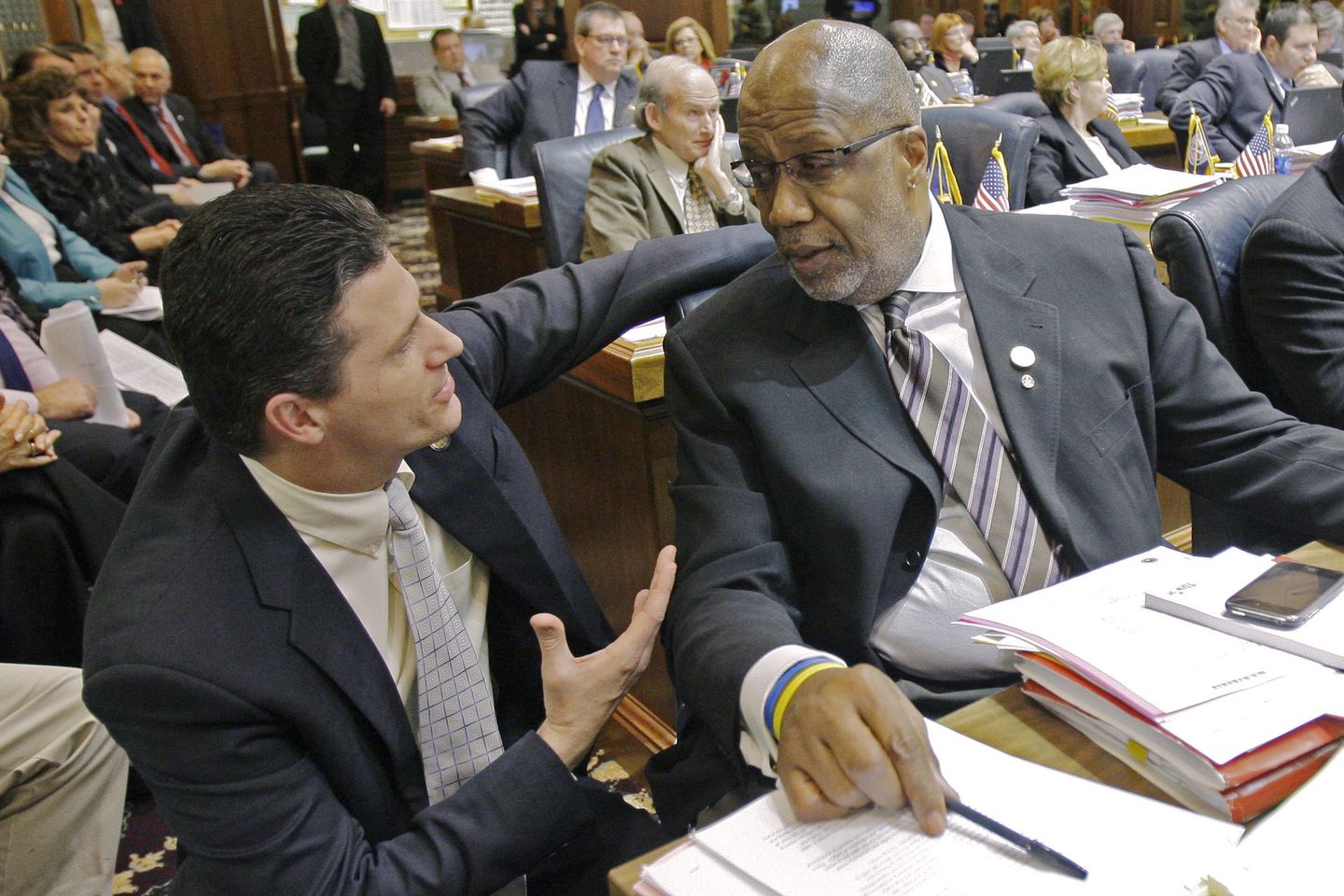 INDIANAPOLIS — A former Indiana lawmaker has agreed to plead guilty to a federal charge alleging that he accepted promises of lucrative employment from a gaming company during his time in public office, federal prosecutors said Friday.
Sean Eberhart, 57, agreed to plead guilty to conspiracy to commit honest services fraud, according to court documents filed Thursday. The offense is punishable by a maximum sentence of five years in prison, three years of supervised release following any imprisonment and a $250,000 fine.
Eberhart's attorney declined to comment when reached by phone Friday. A plea hearing had not been scheduled for Eberhart as of Friday afternoon, according to court records.
---
---
The former Republican state representative represented central Indiana's House District 57 for 16 years before leaving office in November 2022.
He is accused of accepting compensation and the promise of future employment in exchange for favorable action in the General Assembly, prosecutors said.
In late 2018, a company called Spectacle Entertainment sought to purchase two casinos and their accompanying state licenses located on Lake Michigan in Gary, Indiana, and relocate them to locations to downtown Gary and in western Indiana's Vigo County, according to court documents.
The purchases and relocating of casinos requires approval by the Legislature and governor, the U.S. Attorney's office said in a press release. Multiple phone numbers listed online for Spectacle were disconnected as of Friday.
A bill for the relocation was introduced and considered by the House Committee on Public Policy in 2019, which oversaw casinos and gaming in Indiana, and included a proposed "transfer fee." Eberhart was a member of the House Committee on Public Policy, documents said.
According to authorities, Eberhart used his position to advocate and vote for the successful passage of the bill on terms favorable to Spectacle, including the successful relocation approval, reducing the transfer fee from $100 million to $20 million and enacting tax incentives that would benefit Spectacle.
In exchange, Eberhart accepted the promise of future employment at Spectacle, which included annual compensation of at least $350,000, authorities allege.
Eberhart sent text messages regarding his efforts to secure legislation in favor of the company, saying he would "make it right for" the founder of Spectacle identified only in court documents as "Individual A." The U.S. Attorney's Office did not immediately respond when asked whether Individual A is also under investigation or will face charges.
Other evidence obtained by investigators included call records, digital images of documents, "covert recordings of conversations with Eberhart," and audio and video recordings and "other records of statements and actions in the Indiana legislature," court documents said.
Republican Speaker of the House Todd Huston said in a statement provided to The Associated Press that he is "beyond disappointed and extremely frustrated" in reaction the news of Eberhart's alleged actions.
"Any such conduct runs counter to our core values and everything our assembly stands for and strives to protect – a trusted, credible and transparent institution that's responsible only to Hoosiers," Huston said.
Spectacle has been embattled by federal investigations before. In 2022, longtime casino executive John Keeler was sentenced along with a former Indiana state senator, Brent Waltz, for their role in the illegal funneling of gambling money into the lawmaker's unsuccessful 2016 bid for congress.
Keeler, who was a Republican legislator for 16 years in the 1980s and 1990s, was sentenced to two months in federal prison and fined $55,000. Spectacle, which was formed by a group led by Keeler and another longtime casino executive, was forced from ownership from two casino projects by the Indiana Gaming Commission following Keeler and Waltz's indictments in 2020.
Waltz, a Republican from Greenwood, was sentenced to 10 months in federal prison for helping route about $40,000 in illegal contributions to his campaign and making false statements to the FBI.
Copyright © 2023 The Washington Times, LLC.