Ford makes concessions in offer to UAW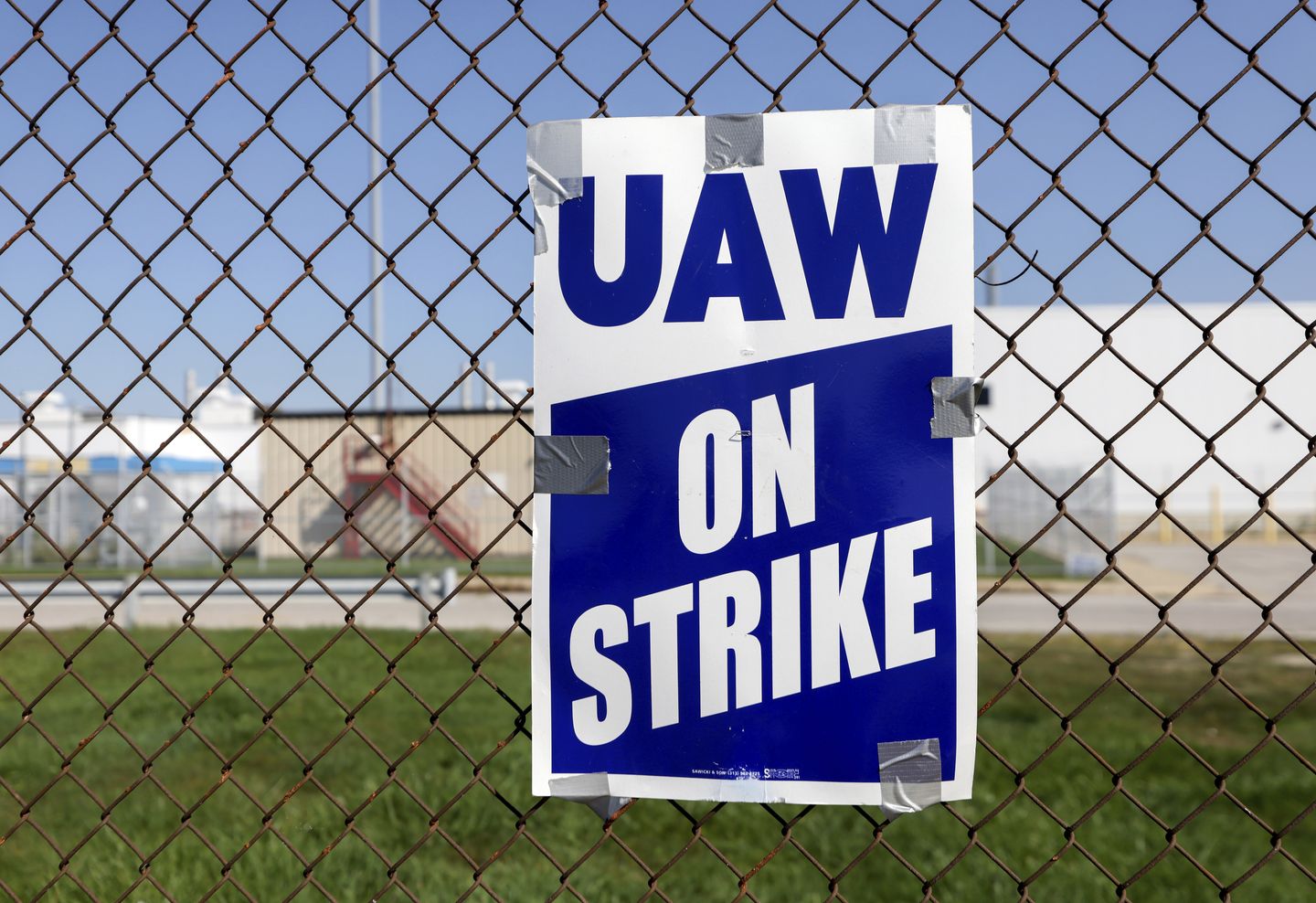 Ford on Monday week made its seventh offer to the United Auto Workers in an effort to advance a master contract.
The proposal addresses some of the UAW's demands, and Ford CEO Jim Farley praised the offer in a statement.
"There's no doubt our UAW workforce put us on their shoulder during the pandemic, and these same workers and their families were hit hard by inflation," he said. "We want to make sure our workers come out of these negotiations with two things — a record contract and a strong future."
---
---
One of the concessions involves union jobs at future Ford-run electric vehicle plants.
"As Ford has made clear, none of our employees, including powertrain employees, will lose their jobs due to our battery plants during this contract period," the company said.
The company said future workers at the upcoming EV plants will be able to vote to join the UAW and enter collective bargaining with the company.
The offer also includes profit-sharing initiatives, a 20% general wage increase, the elimination of employee tiers, more time off and income protection.
On the union's big demands — a 40% pay increase, the reintroduction of pension plans and a four-day workweek — the company said no. Ford reiterated that those demands would make it impossible for it to be competitive in the market.
"We've put an offer on the table that will be costly for the company, especially given our large American footprint and the UAW workforce, but one that we believe still allows Ford to invest in the future," the carmaker said.
If the UAW chooses to accept this offer, it likely will be a template for contract talks at the other two big automakers, Jeep manufacturer Stellantis and General Motors. If accepted, it will be active until April 2028.
UAW leadership has yet to comment on the deal.