Federal government notches $1.7 trillion deficit for fiscal year, third-worst on record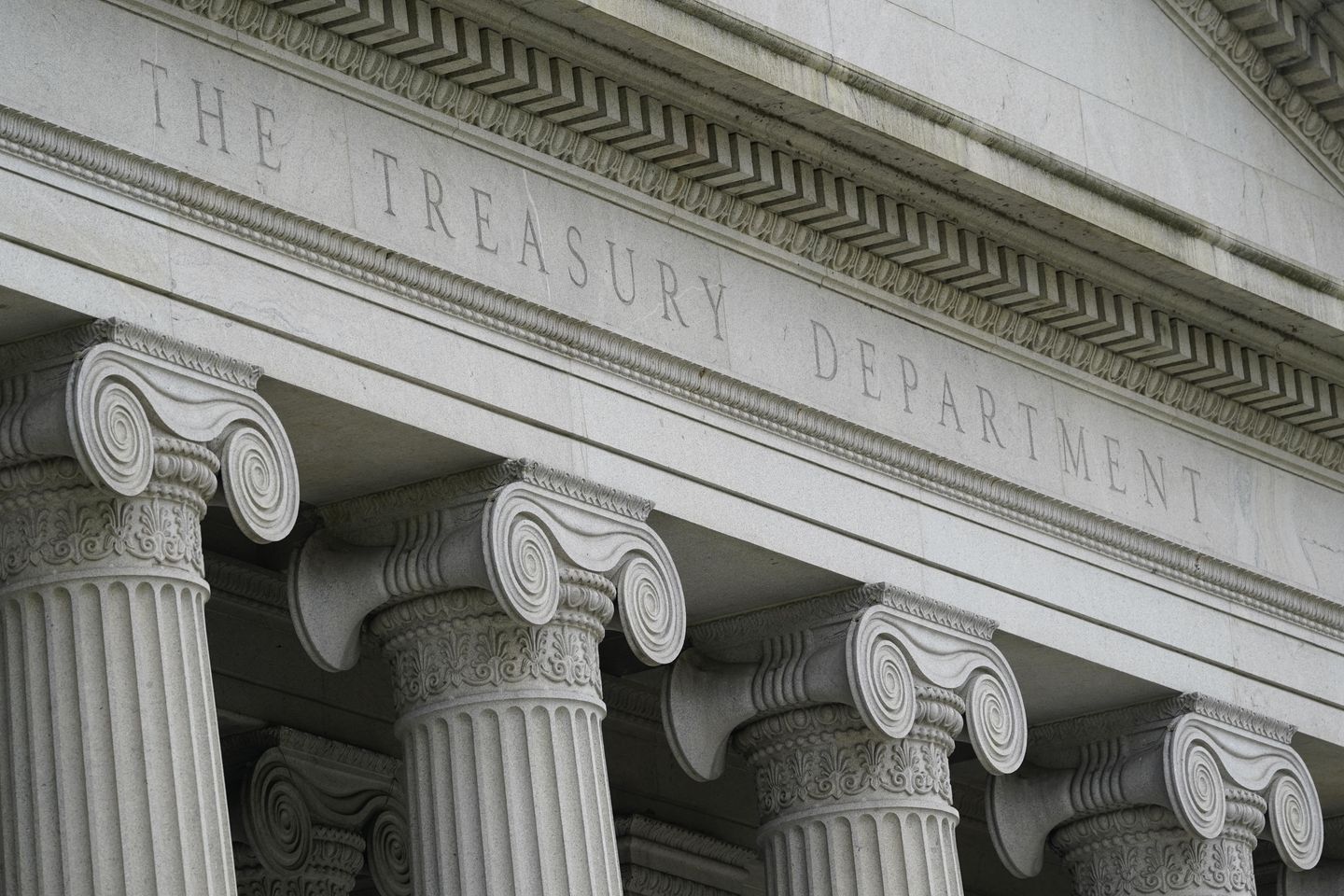 The federal deficit leaped to $1.7 trillion for the just-ended fiscal year 2023, the Treasury Department announced, with President Biden's team pinning blame on his predecessor's 2017 tax cut package.
The deficit would have been much worse — reaching $2 trillion, according to the Congressional Budget Office — if the Supreme Court hadn't overturned Mr. Biden's student loan forgiveness program. Because of budget rules, that cancelation showed up as a savings of more than $300 billion in this year's tally.
The government collected $4.439 trillion in revenue but spent $6.134 trillion, for a final deficit of $1.695 trillion. That's the third worst, only trailing the two first years of the coronavirus pandemic, when it ran deficits of $3.1 trillion in 2020 and $2.8 trillion in 2021.
---
---
Things have gone sour on both the spending and revenue sides. If not for the student loan situation, spending would have risen by roughly $200 billion.
Perhaps the bigger surprise, however, was a drop in revenue, with the government taking in about $450 billion less this year than last.
Budget analysts have been trying to pinpoint reasons but Treasury Secretary Janet Yellen and White House budget director Shalanda D. Young said last year was a post-pandemic anomaly and revenue this year is what was expected "after the passage of the Tax Cuts and Jobs Act of 2017."
"This drop in revenues was the primary driver of the increase in the deficit as a share of GDP. By contrast, non-interest spending did not meaningfully contribute to the increase in the deficit as a share of GDP," the two women said in a joint statement urging Congress to raise taxes.
Ms. Young said Mr. Biden's economic plan is "building an economy that grows for the middle class."
The Defense Department spent about $50 billion more last year than in 2022, reaching more than $775 billion. The Labor Department and Housing and Urban Development also saw big changes.
The single biggest line-item increase, however, was on interest payments on the national debt. That came to $879.3 billion, up from $747.6 billion the previous year.
Social Security spending remains the single biggest line item in the budget, at $1.416 trillion — up from $1.282 trillion in 2022.
Budget analysts said the grim fiscal picture in 2023 is worrying because this time, with the winding down of pandemic spending and a still surprisingly robust economy — should have been conducive to cutting the deficit.
Instead, once the student loan situation is accounted for, the deficit doubled from 2022 to 2023.
"We are seeing in real time the painful combination of rising debt, inflation and interest costs, all leading to even more debt. Interest costs rose almost 40% last year, and soon we'll spend more on interest than we do on national defense," said Michael A. Peterson, CEO of the Peter G. Peterson Foundation.
He said Congress needs to make serious strides on the issue.
The Biden team insisted some progress has already been made.
They pointed to the debt deal Mr. Biden reached with then-House Speaker Kevin McCarthy this spring, which they said will lower projected deficits by $1 trillion over the next decade.
Yet Mr. Biden is intent on eating into that savings.
Hours before the new numbers were announced Friday, the president sent Congress a new budget plan for $105 billion in emergency spending this year.
He did not suggest offsetting cuts to pay for it.