消息
Electric vehicles sales on pace to fall woefully short of Joe Biden's phase out gas-powered cars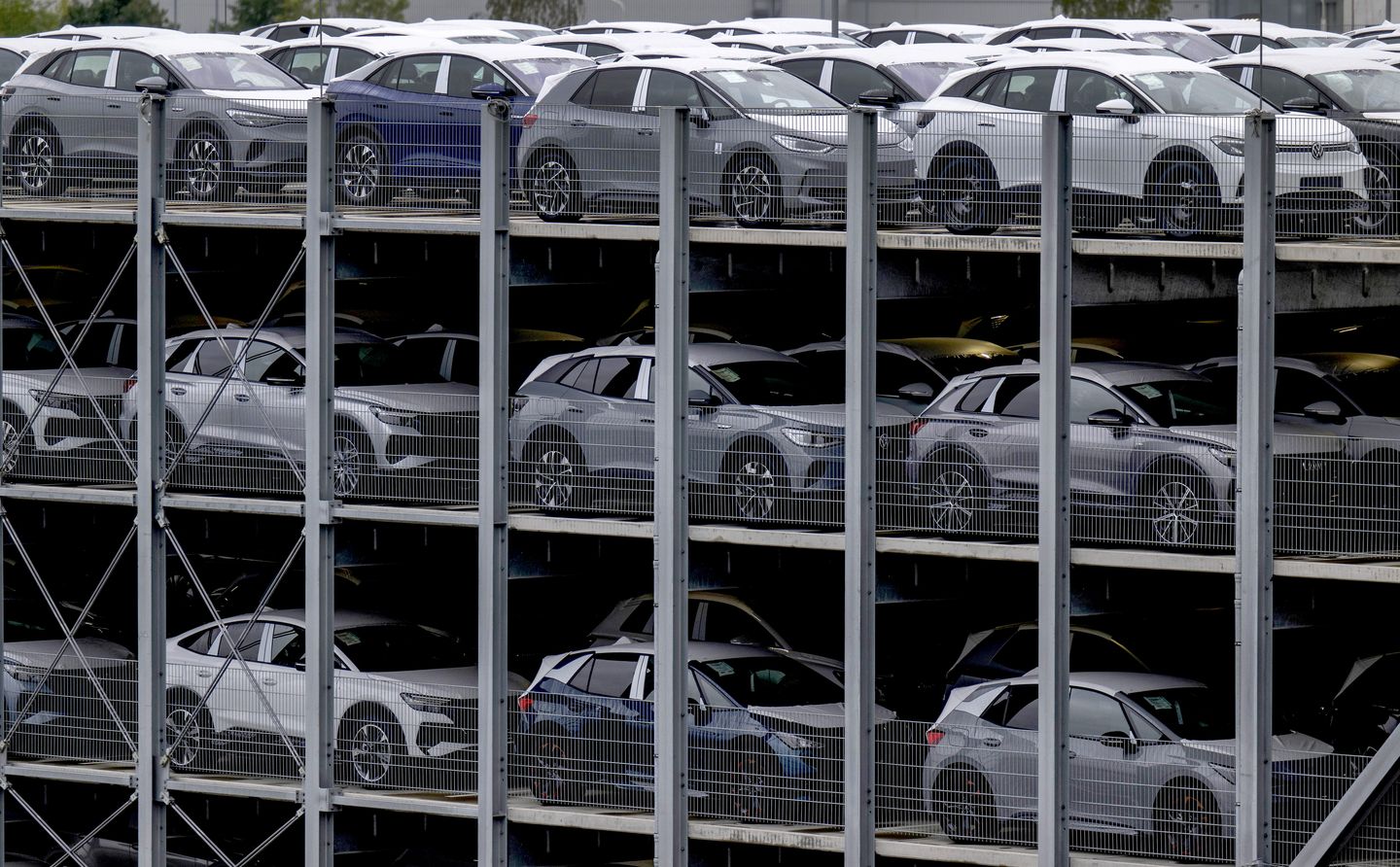 Electric vehicle sales continue to lag far below the levels necessary to achieve proposed EPA emissions standards, threatening a pillar of President Biden's green-energy agenda.
EVs accounted for 9.1% of all new light-duty vehicle sales made in the second quarter of this year, or just under 355,000 EVs, according to an analysis released Monday by the auto industry lobbying group Alliance for Automotive Innovation.
That represents a modest increase from 8.6% in Q1 and is up from 6.6% in Q2 of 2022.
---
---
The administration is proposing stringent tailpipe emissions rules that would force automakers to sell up to 60% EVs by 2030 and 67% by 2032.
At the current pace of EV market growth, it would take the industry more than two decades to achieve the 60% threshold.
Since 2020, the U.S. has only averaged a yearly EV market share growth of a little more than two percentage points. According to AAI data, the EV market share average was 2.3% in 2020, 4.4% in 2021, 7% in 2022 and was 8.9% for the first half of 2023.  
AAI, which represents dozens of major automakers like General Motors, Volkswagen, Ford, Hyundai and Stellantis, has called the administration's expectations "neither reasonable nor achievable in the timeframe provided."
California was the leading state for new EV sales in Q2 with 25.9%, followed by the District of Columbia (18.7%), Washington (17.2%), New Jersey (13.5%) and Oregon (13.4%).
The AAI report emphasized that the U.S. continued to fall further behind in building new public charging stations crucial to rapidly growing EV sales.
Publicly available EV chargers in the first half of this year increased just 11% year-over-year compared to overall EV sales that went up by 57%. A ratio of one new public port for every 49 new EVs (7,271 new chargers and 354,879 newly registered EVs) were added nationwide in Q2.
The California Energy Commission has estimated that a ratio of one public charging port per seven EVs will be needed to transition from internal combustion engines. There are currently roughly 140,000 public charging outlets in the U.S. for 3.7 million EVs — a ratio of 26 EVs per charger, according to AAI.
EVs have become more affordable in the past year compared to their gas-powered counterparts amid fewer supply chain issues and inflation easing. There are also increased tax credits for EV buyers and domestic battery manufacturers from Democrats' tax-and-climate spending law known as the Inflation Reduction Act.
The average cost for an EV in Q2 was $54,300, compared to the gas-powered light-duty vehicle average of $48,500, according to Kelley Blue Book. Average EV prices have fallen year-over-year by nearly $11,000 but the average gas-powered cost rose by about $2,000.