消息
D.C.-area officials ask for more in-person work for federal agencies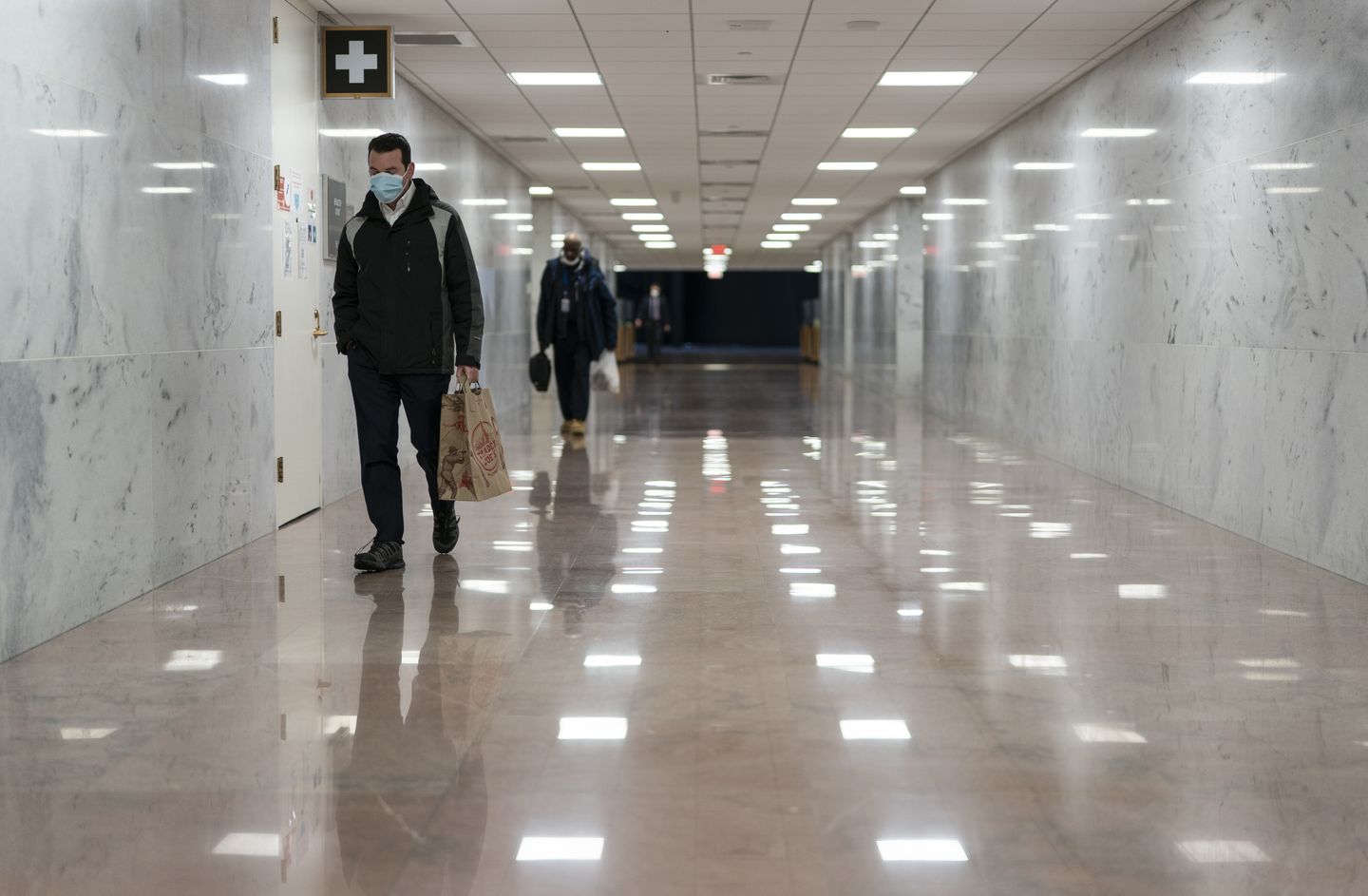 Local officials from Washington and surrounding areas are asking federal agencies to increase the amount of time that workers spend in the office, to boost the area's economy and public transportation system.
In the letter from the Metropolitan Washington Council of Governments to the U.S. Office of Management and Budget, the officials urged agencies to send their workers back to the office because they make up the majority of Metro riders during the week.
"As you consider plans from agencies across the federal government, coordinating with these transit systems is important," the letter said. "It is difficult to efficiently operate train systems… without predictable ridership spread across the work week."
---
---
A report released last month by the Government Accountability Office showed that out of 24 agencies that use most of the federal government's buildings, space at 17%  were being used at only a quarter capacity or less during three separate weeks between January and March. On average, the agencies used roughly 39 to 49% of their allotted space capacity.
While most of those buildings are near the National Mall and the White House, four are located in Maryland or Virginia.
In the Council's letter, the officials explained that the majority of the roughly 100,000 people they employ work at the office, but there are some that are eligible for telework and are only in the office two to three days a week.
"We have found this strikes an appropriate balance and provides the best level of service for taxpayers," the letter said. "Being able to work together, troubleshoot problems, take on big ideas and provide face-to-face service for our residents is achieved while still providing flexibility for our personnel to work from home."
In April, the Office of Management and Budget sent an email to the agencies telling them to "substantially increase meaningful in-person work at federal offices." Earlier this month, the White House reiterated the message, in an email from Chief of Staff Jeff Zients saying that agency managers should "aggressively execute this shift in September and October."