Congress tees up Biden veto as Senate Democrats side with GOP to scuttle EV charging plan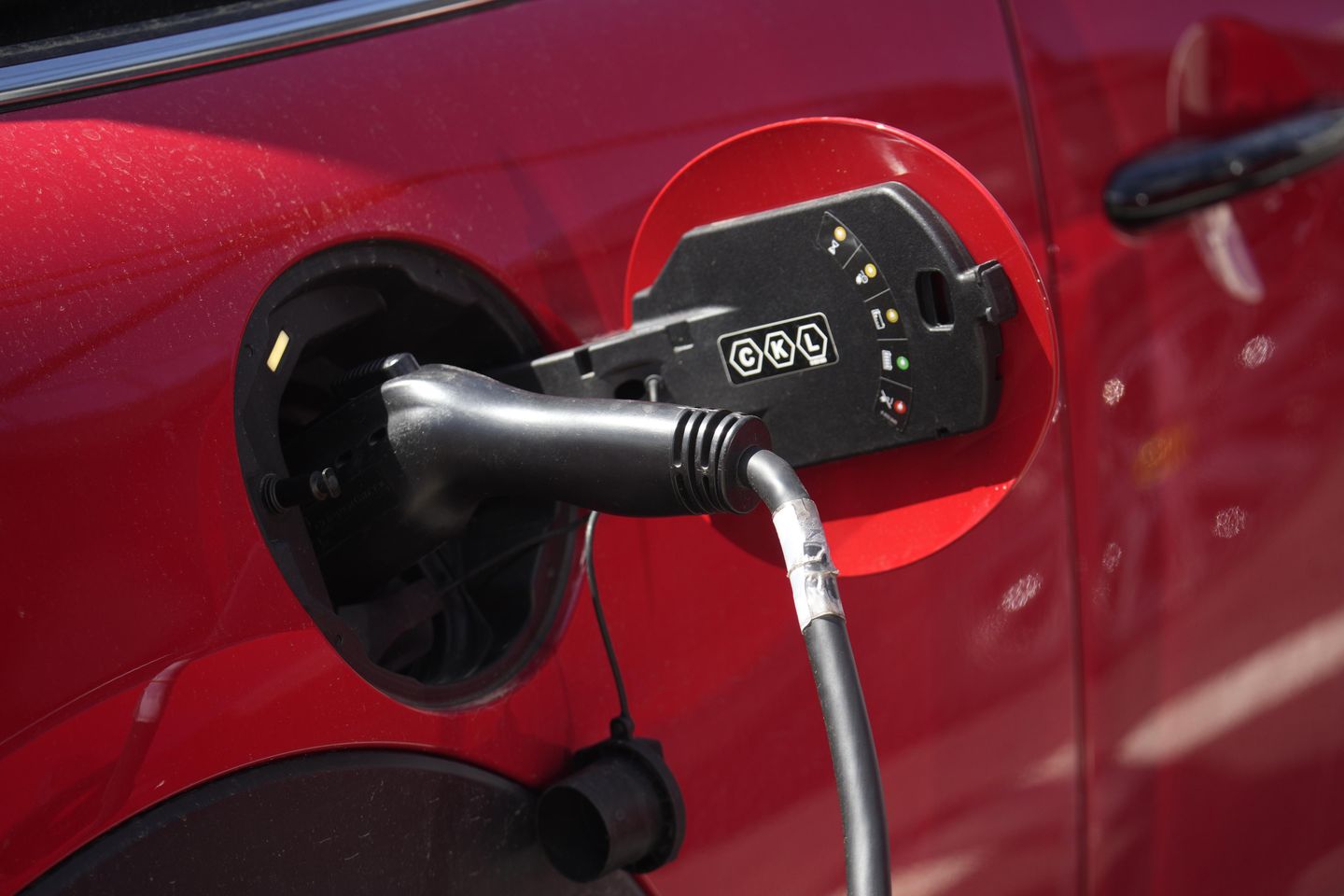 A Biden administration rule governing the production of electric vehicle chargers made from domestic materials is in jeopardy after the Senate voted Wednesday to repeal it.
The 2021 Bipartisan Infrastructure Law set aside $7.5 billion for EV chargers, a major component of President Biden's climate change agenda that centers on ditching gas-powered cars for electric ones.
But critics charge the administration with making the U.S. more dependent on China for supplies such as steel and iron by temporarily waiving so-called "Buy America" rules that require government-funded chargers to be built with domestic materials.
---
---
The Democratic-controlled Senate voted 50-48 to narrowly pass the GOP-led legislation to scuttle the administration's action. A simple majority was needed.
Four Senate Democrats sided with almost all Republicans: Jon Tester of Montana, Joe Manchin III of West Virginia, Sherrod Brown of Ohio and Kyrsten Sinema of Arizona, who is an independent but caucuses with Democrats.
All of the Democratic defectors are up for reelection next year.
The vote marked the latest example of vulnerable Senate Democrats siding with Republicans to roll back Mr. Biden's regulatory agenda through privileged resolutions under the Congressional Review Act, which GOP senators have used to force floor votes.
The measure will now go to the House, where the Republican majority is expected to also pass it.
Mr. Biden has vowed to issue what would be the ninth veto of his presidency. Congress has failed to muster the two-thirds to override any prior vetoes.  
"It hurts American companies and empowers foreign adversaries, like China, to control our energy infrastructure," the measure's author, Florida Republican Sen. Marco Rubio, said earlier this year when he introduced it. "We should never use American dollars to subsidize Chinese-made products." 
Climate hawks on Capitol Hill and the administration argued that dismantling a waiver from the Federal Highway Administration to suspend domestic sourcing requirements would actually worsen U.S. dependency on China, because it would also repeal long-term domestic sourcing requirements that kick in next year.
Chargers must be made from at least 55% of domestic materials to qualify for government funding and be 100% manufactured in the U.S., a stipulation that will not go into effect until July 2024 in an effort to give manufacturers a transition period.
The funding is part of Mr. Biden's goal for 500,000 new EV chargers to be installed by 2030 as the U.S. remains far behind industry needs.
In a veto threat issued prior to the vote, the White House said its administration's actions are twofold: "Ensure that federal dollars for EV chargers are used to purchase American-made products, while allowing newly announced manufacturing capacity for EV charger components the necessary time to ramp up production."